Written by
Sana Farzeen
| Mumbai |
Updated: February 2, 2018 6:30:31 am
Trust Ekta Kapoor to give audiences drastically different shows like Bose: Death/Alive, The Test Case and Haq Se in a span of only three months. While the success story of Bose and Test Case is no more a secret, a lot is riding on this new drama. To be launched on February 2 on ALTBalaji, Haq Se, based on the didactic novel Little Women, stars Rajeev Khandelwal, Surveen Chawla, Parul Gulati, Pavail Gulati and Simone Singh among others. While the audience will get to see 11 episodes for now, the makers have assured that there would be a few more coming in, making it one of the longest web-series in India. We managed to already watch the first five episodes, and though a little slow in pace, the beautifully shot series with some exceptionally good performances will keep you hooked.
The show starts with the introduction of the four Mirza sisters, each one being starkly different from the other. We get to know that their father, being a doctor in the army, is away for a long time, and their young mother (Rukhshar), had to step in as the man of the house. As for the sisters – the eldest is Meher (Surveen), who has followed her dad's footsteps and is a doctor (pediatrician). Jannat (Parul) is a journalist, who has a lot of anger in herself, against differences of sex and class, and doesn't give a second thought before writing a provocative blog. Bano (Anchal Kumar) and Amal (Nikkesha Rangwala) are the younger ones. While the former is a quiet musician and singer, the latter is a complete firebrand.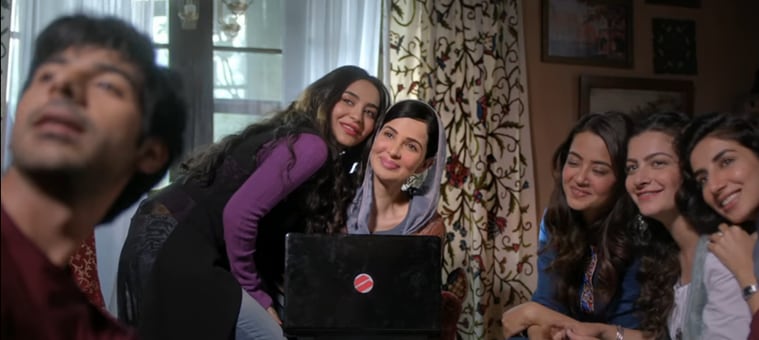 Rajeev plays Meher's senior doctor Naushad Rizvi, whose wife eloped with someone else, leading him to put up a rude and bitter exterior. The actor just doesn't seem to age and he does a Sujal again with Haq Se ala the attitude, righteousness with a tinge of arrogance. We think no one can ever play these 'sexy angry man' roles like him. Pavail, as Tabish, is the only man in the women's family. He loves Jannat, who is oblivious to his feelings, on the other hand, Bano pines for him in secret.
While Haq Se depicts the issues of society and how women are always judged and put to test, it also highlights the independent and strong mentality of today's women. So, for a Fatima (Simone Singh) being labelled as a whore for loving a married man or Bano called unreligious for pursuing music, we have Meher, who doesn't mince words as she fights against Naushad's unjustified presumptions or an Amal, who unabashedly uses her charm and sexuality to gain favours, and also, Jannat, who is confident that she can change the world. The issues that have been projected strangely has nothing to do with Kashmir, as it's the same everywhere in our country. Only time will tell if the rising fundamentalism in the region, actually has anything to do with the storyline.
Mulakaat hogi 1 din mein. #HaqSe, streaming tomorrow on #ALTBalaji. #ALTBalajiOriginal@kenghosh @RK1610IsMe @SurveenChawla @karanvirsharma9 @parulgulati @Nikkesha2 @pavailkgulati #AanchalSharma #RukhsarRehman pic.twitter.com/JJNfiFTVrl

— ALTBalaji (@altbalaji) February 1, 2018
Coming to performances, the girls have been rightly picked, each of them looking pretty as pristine Kashmiris. While Parul stands out for her portrayal of a rebel, we hope her anger is justified, as it looks a little overboard in places. Surveen shows the maturity of an experienced artist with her restrained performance as a girl, who wants to fly free, but is bound by rules of society and her responsibilities. Her chemistry with Rajeev is crackling and we hope to see more of their romance. We also want to see if Anchal's half-baked character gets any meat, for she seems like an honest performer. Nikkesha is fun as the youngest spoilt brat at home. Pavail looks really good on-screen and we can sense that his character will be one of the highlights in the coming episodes. But Simone, as Fatima, takes away the cake, as she projects the struggle of a woman torn between her love, and her bid to protect her family's reputation.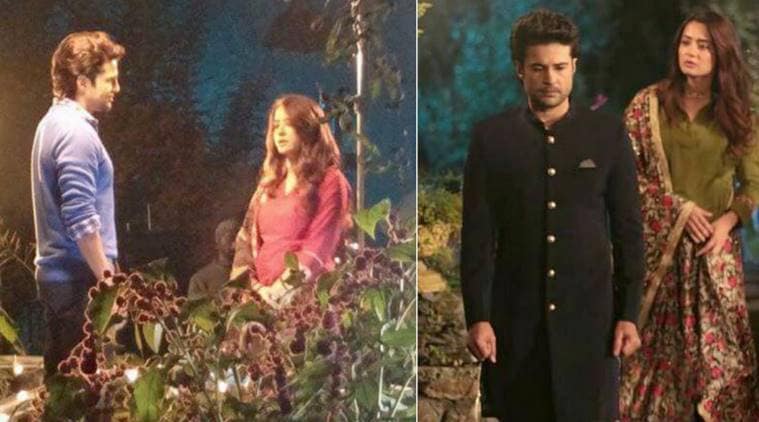 We liked the fact that the sisters are seen wearing modern clothes, partying with men and alcohol (though Mehr claims that girls from shareef family do not drink) and working hard to make a living- and not put in any stereotype brackets. While Ken Ghosh has once again done his job well, the plot thread seems to loosen up at places. We do expect a lot of drama in the coming episodes, as the sisters face the consequences of their choices and the desire to dream. Also, some passionate romance will definitely keep us enthralled.
Share your thoughts about the show and the actors in the comment box below.
📣 The Indian Express is now on Telegram. Click here to join our channel (@indianexpress) and stay updated with the latest headlines
For all the latest Entertainment News, download Indian Express App.
The Indian Express website has been rated GREEN for its credibility and trustworthiness by Newsguard, a global service that rates news sources for their journalistic standards.