From the time she made her first appearance in 1981 movie Kalyug to her last film Sarkaar 3, Supriya Pathak has stood the test of time. And not just the big screen, she also made her mark in the television, be it old classics like Darpan, Idhar Udhar or Ek Mahal Ho Sapno Ka to the more recent Chhanchhan, Tu Mere Agal Bagal Hai, Jaane Kya Hoga Rama Re and the most memorable being Khichdi. As the show is all set to make its comeback, Supriya, in an exclusive conversation with indianexpress.com, talked about the show, her character and her family.
Talking about the return of Khichdi, the actor excitedly shared, "The best thing about the show is that we all are so comfortable with our characters and there's no insecurity among any of us. That's how a good team works and I just love being a part of this show." The audience of Khichdi adores Hansa, and her antics, be it her, 'Hello…How are? Khana kha ke jaana…' or asking her husband Praful (Rajeev Mehta) to describe English words, became a worldwide sensation. When asked if she relates to the role of the lazy and stupid Hansa, the 57-year-old actor said, "Not at all but that doesn't make me love her any less. I enjoy playing the character as she is and would love to get some of her qualities in life."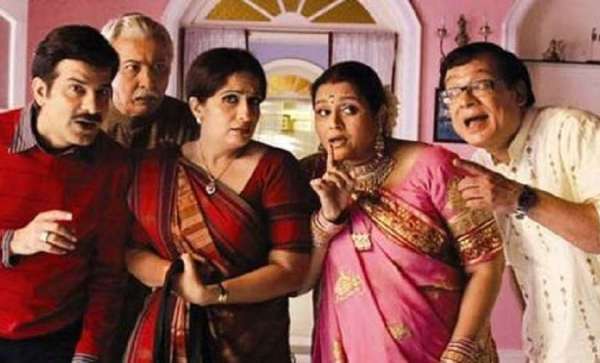 As the conversation steered further, we spoke about Supriya and Pankaj Kapur's daughter Sanah making her debut in Shaandar. Agreeing that it is organic for star kids to take up acting as a profession she shared, "Since they are constantly on the same environment, they just can't run away from it. But for Sanaah, she was five years, when she told me that she wants to be an actor. Actually, she was really close to my mother (actor Dina Pathak) and I think it's all her doing. Sanah is also a lot like her Baa in many ways and though they couldn't spend much time together, they both shared a beautiful relationship. So it all came to her through my mother."
We wondered as a family comprising of actors, is that the only topic of conversation between them. Laughing out loud, Supriya quipped, "We don't consciously talk about it but being from the same profession and all of us working, the discussions usually comes to the same thing. But as a family, we have a lot of other things to talk about. We all follow a philosophy in life and that also helps us connect and spend time with each other."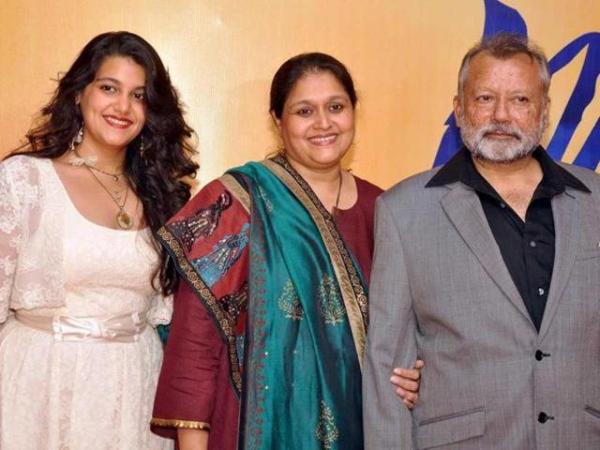 Be in public domain or personally, Supriya has always come across as a supporting mother to Shahid Kapoor, her husband Pankaj's son from Neelima Azim. When we told her how the universal concept of a stepmother falls apart when we see her bonding with him and his family, she smiled to say, "He is my son and very dear to me, and that's the only emotion I had for him from day one. I don't know any other way to live this relationship. I also have a lovely daughter-in-law, who is such a beautiful person and the best thing in the world is my granddaughter Misha. She is the most precious gift I have got from Shahid. So it's all very simple and beautiful between us."
Khichdi, starring the original star cast of Supriya, Vandana Pathak, Rajeev Mehta, Anang Desai and JD Majethia, will launch on April 14, and air every weekend 8 pm, on Star Plus.