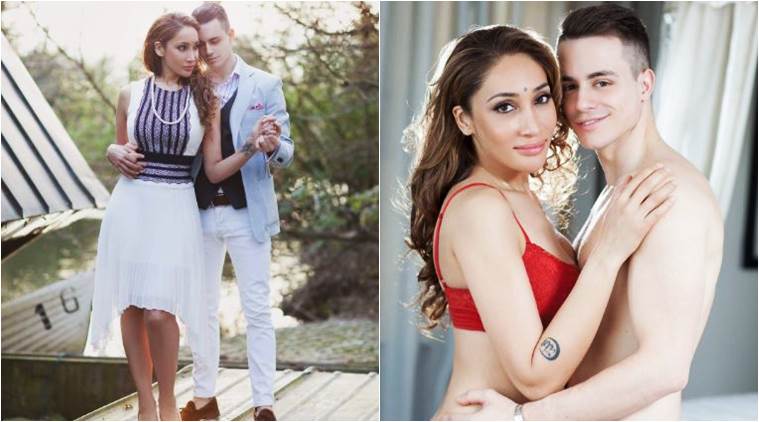 Sofia Hayat is getting married on the April 24 this year.
From vowing never to get married or having sex to announcing her engagement on social media and giving out the guest list of her wedding ceremony, which includes her mortal friends as well as the gods of different religions, the self-proclaimed nun Gaia Mother aka Sofia Hayat has managed to surprise us on various instances. The only thing which was left unknown were the details about her fiance. And now that wait is over too as we know whom Jesus has picked up as Sofia Hayat's soulmate. Earlier in an interview, talking about her fiance, Sofia said, "He (fiance) is special to me and our love and marriage are sacred. All the Gods including Shiva, Buddha will be part of our marriage. This is a decision made by Jesus in heaven."
Sharing a series of pictures with fiance on her Instagram account Sofia wrote, "You make me so happy! I cannot wait to be your wife. We will marry with the ALL. All religions all Gods..in one..we are the all..we are the 1."
In an interview with TOI, Sofia also revealed the name of her would-be husband. She said, "Vlad Stanescu is an interior designer from Romania. He is extremely creative and so talented. He has worked on palaces for His Majesty King Fahd of Saudi Arabia, HRH Queen Silvia of Sweden, HRH Prince William Duke of Cambridge, HRH The Sultan of Brunei, HH Sheikh Khalifa bin Nasser bin Jassim Al Thani of Qatar etc."
Also read | Sofia Hayat gets swastika tattoos on feet, calls herself équal to Buddha
In other pictures which the British Asian model-actor shared on her social media account, she is seen in her bold avatar. "I love my beautiful fiancé. Always and forever..infinitely across all dimensions. I surrender to you. You are my heart. You are perfect..you are love..you are me..we eat the same..think the same and love unconditionally," Sofia wrote along with the picture.
Giving out some more details about her marriage, Sofia told the daily, "We are getting married on the April 24 this year. Our ceremony is the blessing of all as one, Hindu, Muslim, Gnostic, Christian, Buddhist and Tibetan. The all, true divinity by an ancient Egyptian High Priestess who served me when I was Goddess Isis. We have already had our Islamic wedding."
For all the latest Entertainment News, download Indian Express App