Written by
Sana Farzeen
| Mumbai |
Published: July 5, 2018 7:21:28 pm
Prachi Tehlan will be seen in Malayalam film Mamankam.
"It's a period drama and one of the biggest Malayalam films but I cannot disclose more," said Prachi Tehlan, talking about her debut Malayalam film Mamankam. The actor, who is best known for her work in Diya Aur Baati, will share screen space with superstar Mammootty in the film. In an exclusive chat with indianexpress.com, Prachi shared that she is super excited to begin her second schedule with him.
"What else do you need in a film, when you have Mammootty. Even though he is such a big star, he has no airs around him. While we were shooting, he came across as a very down to earth human being, who has an inspiring journey. As it was Ramzan then, he got us Biryani as a treat and even invited me home for iftaar. He is very helpful and motivating. He told me that I am a hardworking actor and I should keep up the good work. That coming from him was so amazing," she shared.
Prachi refused to compare her film with Baahubali, citing that it would be unfair as her film hasn't been completed yet. But she said, "I have a solo song in the film that has been choreographed by Vishnudeva, who had even directed Priyanka Chopra in Ram Leela song "Ram Chahe". We had very little time with us and even though I enjoy dancing, I am not trained. It was really difficult but thankfully I am a quick learner. Vishnu sir is really strict and he doesn't budge with his moves even when you have difficulty picking it. I really hope the audience loves my performance."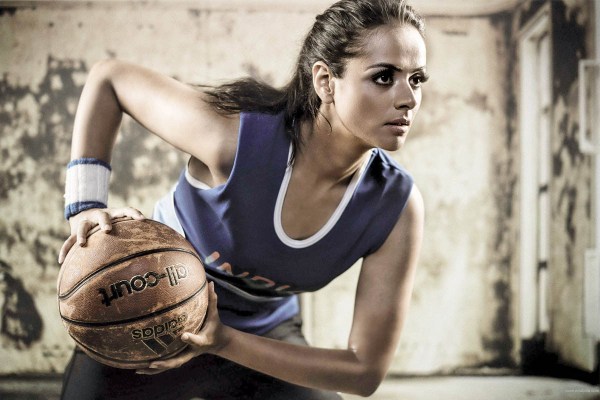 The actor, who was a national level basketball player, stands tall at 6 feet. Ask her if it comes in the way of projects, she said, "I think the stereotype thinking has really changed. If not, the Khans wouldn't be still doing romantic roles (laughs). Now people look beyond your physical appearance and it's more about talent and how much you connect with your audience. Even though I entered the industry because of my height, I think I have an aura and screen presence of a girl-next-door that people relate to. I am happy that I have managed to entertain my fans and would like to continue doing it."
Prachi's last show Ikyawann went off air abruptly. Talking about it, she said, "I was very connected to the show as I felt it was an author backed role for me. But every show has its own fate and somehow it did not work. But the entire team contributed more than 100 per cent towards it. We cannot ever predict the future or else every show would have been successful. Nevertheless, Ikyawann was really special."
Lastly, talking about her future plans, the 24-year-old said, "In today's era, one cannot restrain themselves to one medium. After doing two TV shows, Punjabi films and now a Malayalam movie, I am looking forward to expanding my horizon with different genres. With the rise of digitalization, movies, television and web all has come to the same level. I would be thus looking to do some good roles."
For all the latest Entertainment News, download Indian Express App