Written by
Priyanka Sharma
| Mumbai |
Updated: December 31, 2016 10:34:32 pm
Fans were in for major heartbreaks when Akshara bid farewell or Angoori Bhabhi left us in the middle of their popular shows.In the year gone by, these, and several other extremely popular, though stale, Indian television characters left the audience in a shock when their stars exited their shows. Here's a list of all those faces, who will be missed until they sign another drama.
Hina Khan


When one of the most loved bahus of Indian television makes an exit, it is bound to be talked about. Ending months-long speculations, Hina Khan in November announced her departure from the longest running daily soap, Yeh Rishta Kya Kehlata Hai, leaving the fans berserk. According to the actor, she had explored all possible layers of her character Akshara and there was nothing to add to the part. So, while, makers decided to kill Akshara onscreen, things weren't pleasant for Hina offscreen as she got many angry messages and threats from fans.
Karan Mehra

Next in line is Akshara's husband, Naitik aka actor Karan Mehra, whose exit preceded his co-star's. Besides the regular speculation about the reason of quitting, Karan's decision resurfaced reports of issues with Hina, while the other rumour was that he left the show to participate in Bigg Boss 10. Well, the actor eventually became a part of the reality show, only to be out in the early weeks. He went inside as the most popular contestant but, perhaps, bore the brunt of fans' anger. The followers of Yeh Rishta Kya Kehlata Hai even signed an online petition, written to the makers, to get their Naitik back. For Karan, however, there is no looking back as the actor said the show had taken a toll on his health and he had enough of it.
Shilpa Shinde

She takes the cake for the most controversial exit for a television actor from a show, in a long time. On screen, Shilpa tickled the audience's funny bone with her character Angoori Bhabhi on Bhabi Ji Ghar Par Hai. In fact her dialogue from the show, "Sahi Pakde Hain" was a huge hit, but behind the scenes the story was far from comic. Shocking the audience with her decision to quit the popular show, which catapulted Shilpa to fame after working in the industry for 14 years, the actor revealed that the show's producer used to torture her and she was left with no other option but to leave. What followed was an ugly public fight between Shilpa and the makers.
Drashti Dhami


One of the biggest names in the television industry, Drashti shocked everyone when she announced her decision to leave Zee TV's romantic drama Ek Tha Raja Ek Thi Rani. Not ready to play a mother on screen, the actor decided to call it quits and her character was eventually shown dead on the show. After a leap, it now has new leads, while Drashti is currently seen playing a young lover to Arjun Bijlani in Pardes Mein Hai Mera Dil.
Iqbal Khan

This, probably, has to be the quickest departure in the history of Indian television. Actor Iqbal Khan raised the curiosity around his character on Zee TVs' show Waaris, which is a story of a mother, who grows up her girl child as a boy. But Iqbal gave a setback to the fans, when his character was shown dead a week after the show's premiere. There was uproar and gossip mills started working overtime, with rumours of tension between the actor and the show's makers. Putting a stop to the chaos, Iqbal revealed he had signed the show knowing the short life of his character and it didn't matter to him because he wanted to be a part of the story. That's definitely a rarity on television, all the more if the actor is a huge name.
Nia Sharma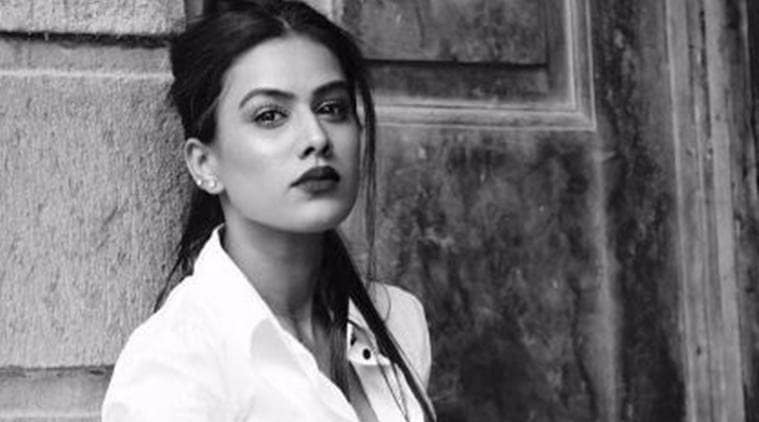 Like Drashti, this young star too refused to age on screen and called it quits with her romantic drama Jamai Raja. The show was going through a 20-year leap, nothing unusual for Indian television, but Nia Sharma had no interest in greying her hair. The decision is certainly a smart one, as at 25, the actor can get a plethora of opportunities to play her age on screen. Also, if one looks at how female actors get stereotyped after playing mother and grandmother to actors their age, it is better to be jobless for some time than getting stuck in an image. For the record, Nia is gearing up for a web series now.
Rohan Mehra


In lieu of more fame and popularity, this young star let go of his popular drama Yeh Rishta Kya Kehlata Hai and joined Bigg Boss 10, where he is currently fighting, slapping and pushing people to survive. Rohan rose to fame after starring on the Star Plus daily soap, which is also his debut on Indian television, Now, while the actor is seen saying that he regrets leaving the show for Bigg Boss, the makers of Yeh Rishta Kya Kehlata Hai have comfortably moved on with a replacement.
Vishal Singh
This one makes people wonder why did it take so long? Picture this: Vishal Singh aka Jigar Modi becomes an ageing father to two grown-up sons in Saath Nibhana Saathiya post the leap on the show, but first of all he sounds too young for a 50-something man and if that's not enough, his boyish charm is well intact, without a single nuance of old age. Guess, the makers thought having a white bear and grey hair in place would be enough. So much for authenticity. Anyway, Vishal left the drama after seven years to pursue international shows. He had contemplated Saathiya many times in the past as well but makers convinced him to stay. This, however, was the final time for him.
Reena Kapoor

The pleasant Reena Kapoor, one of the few noteworthy performers on Colors drama Shakti – Kahani Astitva Ki, quit the show in a surprising turn of events. The actor played a pivotal character on the show but had to let go of it due to husband-calling. Reena's husband was moving to the US for work and the actor realised she wouldn't be able to manage a long-distance marriage and hence decided to pack her bags and live with him. The actor, however, assured she will be back to Mumbai by the end of next year and start working on a new project. As far as her character on Shakti is concerned, it now rests in peace.
The Indian Express website has been rated GREEN for its credibility and trustworthiness by Newsguard, a global service that rates news sources for their journalistic standards.