One of the most watched shows on Indian television space, Kumkum Bhagya is all set to take a seven-year leap. And with leap, new twists and turns follow. Making a grand entry in the drama would be Mishal Raheja, who would add the required excitement in the storyline. Mishal will play a NRI rock star King Singh. In an exclusive chat with indianexpress.com, the actor talked about his comeback to small screen after a gap of two years with Kumkum Bhagya.
Being super selective, when it comes to work, the actor shared his reasons for taking up Kumkum Bhagya. "Balaji Telefilms is the number one production house in the country and Miss Kapoor (Ekta Kapoor) is the biggest producer around. Also, the concepts that she chooses are wonderful and go on to become successful. I have wanted to work with her for a long time. We had been in talks earlier but things never fell in the place. Since most of her shows also connect well to the youth audience, I was really excited to be a part of the show," shared Mishal.
When asked if he was comfortable joining mid-way, the 35-year old actor quipped, "I think it's a bonus for me as the show already has its loyal audience. Also, with it shuffling between the top slots every week, what could have been a greater opportunity for me."
The lead characters of Kumkum Bhagya, Shabir Ahluwalia and Sriti Jha are loved as Abhi and Pragya and we wondered if he was ready to face the bashing of fans, who wouldn't like the third angle in their favourite couple's life. "As an actor, it's your job to make them like you even when they are bashing you. So, my aim would be to do my job well." Talking about being pitted against Shabir, Mishal said, "There are so many actors in the industry if you start competing with everyone, you would never be able to work. I really loved his work in Shootout at Lokhandwala, and used to always sing his song Ganpat quite often (smiles). I am yet to shoot with him but I am pretty excited about sharing screen space with him and also Sriti."
The actor rose to fame with Love Story, which interestingly also had him playing a budding musician. The co-incidence came as a happy one for him as he shared, "Last year I also started learning music professionally and even performed on stage, so I am looking forward to this stint. I was invited by some American producers to make music for them and as soon as I came back, I landed this role. Given a chance, I would love to sing and present my musical talent in the daily."
Mishal, who also has shows like Ishq Ka Rang Safed and Laagi Tujhse Lagan to his credit, is known to be a reserved person and he feels this character will let him explore the other side of his personality. King Singh is a larger than life character who is very flamboyant, upbeat, flashy and energetic, and that's completely opposite to my nature. He has great costumes and has a little bit of accent. So I am sure, I am going to have a great time shooting for this show."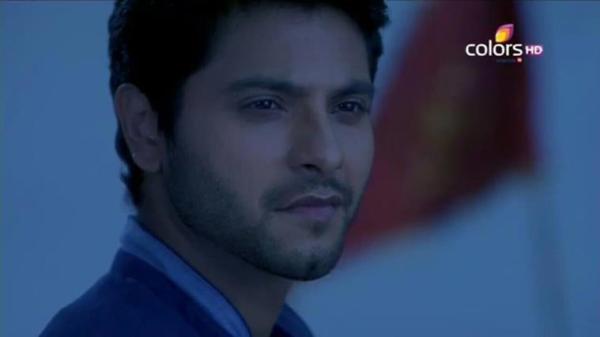 Lastly, when we asked if he completely depends on his creative for a character sketch or adds his own inputs, the actor quipped, "It's never the case of completely by either parties. They do plan everything but it's my job to execute it and bring a character to life. So, it's teamwork."
Kumkum Bhagya airs Monday-Friday, 9 pm on Zee TV.