The reboot of 2000s popular daily soap Kasautii Zindagii Kay went on air on Tuesday. After several posters, teasers and statues of the lead actors, the audience finally met Prerna and Anurag. TV mogul Ekta Kapoor made sure to take the viewers on a nostalgia trip as she introduced the lovebirds in a similar manner as she did eighteen years ago. The first episode of the revamped version of the show was almost a replica of the first episode of the original Kasautii Zindagii Kay.
The makers have utilised the first episode of the Kasautii Zindagii Kay reboot to establish the characters. Every character has been introduced well and you also get a hint of Prerna and Anurag's future. Before you watch the next episode, here's a guide on who plays who in Kasautii Zindagii Kay 2.
1. Parth Samthaan as Anurag Basu
Parth Samthaan plays the ideal son Anurag Basu but he is different from Anurag (Cezzane Khan) of 2001. If he is dedicated towards his studies, he is also the one who is interested in sports. Unlike the previous Anurag whose ultimate aim in life was to make a name for himself, the Anurag of 2018 knows how to enjoy life.
2. Erica Fernandez as Prerna Sharma
There is not much of a difference between the Prerna (played by Shweta Tiwari) of 2001 and Prerna of today. She is outgoing, ambitious, bubbly and believes in living in the moment.
Also read | Revisiting Ekta Kapoor's cult show Kasautii Zindagii Kay
3. Uday Tikekar as Moloy Basu
Originally played by Deepak Qazir, Uday Tikekar has taken up the role of Anurag Basu's father. He keeps the ambience of Basu mansion light with jokes on his wife Mohini Moloy Basu.
4. Shubhavi Choksey as Mohini Moloy Basu
The role of high headed socialite Mohini Moloy Basu has been taken up by Dhadak fame Shubhavi Choksey. Earlier, actor Kannu Gill played the role.
5. Kali Prasad Mukherjee as Prerna's father
Actor Kali Prasad Mukherjee who has earlier done films like Aiyaary, A Wednesday, Sehar and others will play Prerna's father.
6. Kanupriya Pandit as Prerna's mother
Actor Kanupriya Pandit will step into the shoes of Nandita Thakkar and will be seen playing the role of Prerna's mother. From the first episode, it seems the character of Prerna's mother has been moulded to fit today's age and time.
7. Pooja Banerjee as Nivedita Basu Sengupta
Pooja Banerjee, who has been a part of Ekta Kapoor's latest projects Dil Hi Toh Hai and Kehne Ko Humsafar Hai, has taken up the role of Anurag's sister Nivedita Basu Sengupta. Earlier, actors Poonam Narula and Smita Bansal were seen in the role.
8. Sahil Anand as Nivedita's husband
Actor Sahil Anand will be seen as Nivedita Basu's husband and Anurag's brother-in-law.
9. Hina Khan as Komolika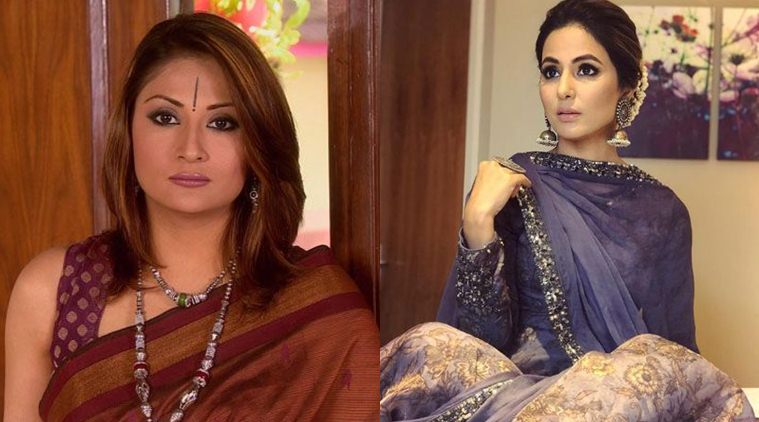 Also read | Urvashi Dholakia on Hina Khan playing Komolika: The baton has been passed and I wish her good luck
Though the makers are yet to make an official announcement about it, Hina Khan is expected to play the role of Komolika in the daily.