Written by
Kriti Sonali
| New Delhi |
November 21, 2016 7:31:16 pm
Yeh Rishta Kya Kehlata Hai's lead actor Hina Khan aka Akshara is bidding a goodbye to the show, and ever since the news broke, her fans are shocked, sad and disheartened. The character of Akshara, has been associated with Yeh Rishta Kya Kehlata Hai, ever since it was launched in January 2009, on Star Plus. Hina Khan, who played the titular role, did not take long to become a household name. The show about an extended family from Udaipur with an equally lavish set-up offered us a fresh storyline around the arranged marriage between Akshara and male lead Naitik. Hina, in no time, became a star as she played various roles in the show over all these years. We saw Hina playing a daughter, a sister, a wife, a daughter-in-law, an aunt, a best friend and lot more. The idea of 'naye sooch' of the channel was well showcased by her character. But now after all these years, when she is leaving the show, her fans have just one thing to say — Hina, you will be missed!
Yeh Rishta Kya Kehlata Hai started with a story of a young couple, Naitik and Akshara, who live in a Marwari joint family. The story idea that came with fresh faces and showcased how an arranged marriage takes place and their journey as a married couple going through compatibility and adjustment issues touched everyone's heart.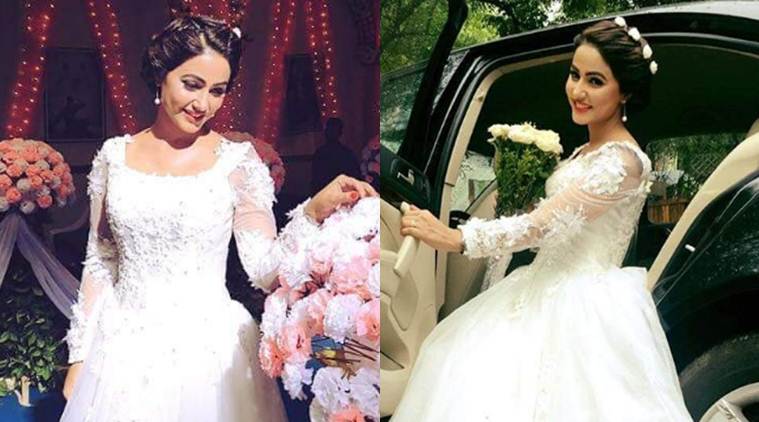 We are sure these old pics have left all Hina's fans, quite nostalgic.
Despite all the differences Hina had with the makers of the show, she was definitely attached to her co-stars and everything on its sets. No wonder, we saw her in treas during one of the last days of shoots.
But, before Hina's role ends on the show, a grand birthday celebration for Akshara, is set to take place onscreen. We will see Hina's on-screen daughter Naira and her family relive the important moments of Akshara's life. A few glimpses of the same have been shared by Hina's several fan clubs on social media. Have a look!
Yeh Rishta Kya Kehlata Hai has seen a lot of changes in the last few days, and with Hina's exit the plot of the show set for a complete revamp. Thus, what the makers have to serve to their fans is what we need to look forward too.
The Indian Express website has been rated GREEN for its credibility and trustworthiness by Newsguard, a global service that rates news sources for their journalistic standards.