Written by
Sana Farzeen
| Mumbai |
Updated: August 6, 2017 1:41:22 pm
Indian television has become an integral part of our lives today. From the vicious saas, the crying bahu to that hottie we have our eyes on, every character has a special place in our hearts. Viewers not only ape the style and mannerisms of TV characters today, but also connect with them as real people. It's thus no more surprising to see a discussion revolving around Ishita-Raman's marital life or how Maya is making life difficult for Arjun. On the occasion of Friendship Day, we decided to list out five popular TV characters that we would love to have as a friend.
Ishita (Divyanka Tripathi) from Yeh Hai Mohabbatein:
First and foremost, your parents would be really happy with this choice of friend. Ishita is the perfect sanskaari and supporting friend. Ishita has many talents that she has already showcased on her show. She can be your dancing and cooking partner. She can also help you if you ever plan to turn detective, fight goons or want to hook up with your latest crush. Above all, Ishita being a dentist, you will never have a toothache anymore.
Abhi (Shabir Ahluwalia) from Kumkum Bhagya:
Who doesn't like a friend who has all the luxuries of life? Having Abhi the rock star as your friend will not only uplift your social status but also get you many perks. From getting the VVIP passes to all musical concerts to meeting your favourite celebrities, Abhi can be a great help. He will take you out for a drive in his swanky cars and to dine in the best of restaurants. Keeping the materialist pleasures aside, Abhi, being a family guy, will also love you unconditionally like a sibling.
Diya (Tejasswi Prakash) from Pehredaar Piya Ki: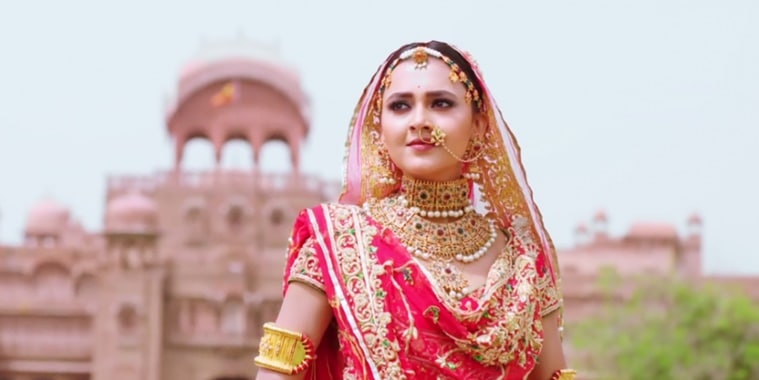 Are you the one who talks less? Have a mundane life? Well, then send a friend request to Diya now. Young and chirpy, Diya is a friend with whom you can talk the whole day and never get bored. She can also be your perfect guide if you ever decide to go to Rajasthan. And if you have kids, well, then she can be the solution to all your crisis. She is not only the 'pari' (fairy) that young kids dream of but also a pehredaar (protector), whom you can trust your children with. Isn't that a fascinating combination?
Advay Singh Raizada (Barun Sobti) from Iss Pyaar Ko Kya Naam Doon 3:
If you are a girl and already crushing on Advay, become friends and hang out with him. Who knows when cupid strikes? And if you are a boy, well, having Advay in your circle could get girls swarming around you guys. If you are lucky, a couple of beauties could fall for you too (wink wink). Apart from these important reasons, Advay is a professor of Mathematics, so you will no more fail your dreaded maths paper. Also, being a musician, your parties will never be boring again. So Advay, humse dosti karoge?
Saumya (Rubina Dilaik) from Shakti:
Saumya can truly be a wonderful friend. She can teach you to be content in life with whatever we have. Saumya takes life head on. A forgiving person and one who loves her family unconditionally, being with her can make you a better human being. Yes, Saumya might be a trouble magnet but what's life without some adventure?
Happy Friendship Day guys!!!
The Indian Express website has been rated GREEN for its credibility and trustworthiness by Newsguard, a global service that rates news sources for their journalistic standards.