Written by
Samarpita Das
| New Delhi |
Updated: December 8, 2017 1:32:45 pm
When the Cullens from Twilight ruined the reputation of vampires, the Salvatore brothers descended on the small screen to save the prestige of their kind. Just to be objective, the credit goes to both Stefan Salvatore (Paul Wesley) and Damon Salvatore (Ian Somerhalder) for their performances in The Vampire Diaries, but since today is the Ian's birthday, we are gonna make the most and talk about him. (Sorry Paul, we will surely remember you when July arrives).
'Hello brother'. Those had been his first words when he entered our lives in 2009. Since then we were hooked to The Vampire Diaries. Although his actions were vicious, there was something about his character that you simply couldn't hate.
No matter how many times he tried to be the bad guy in the television series each time he looked at Elena Gilbert, you got a glimpse of his softer side. From Ross-Rachel in FRIENDS to Ted-Robin in How I Met Your Mother, television love stories have a way of sticking with viewers, but no prime-time romance has come close to the pull that Damon Salvatore had for Elena Gilbert. There was something about his affection for Elena, that made a part of him melt each time she walked into a room. From Season 1-4, Elena was in a relationship with his brother Stefan. Meanwhile, Damon knew no boundaries when it came to meeting women. But each time he looked at Elena, he dropped his lewd gestures and looked up to her with love and respect.
Till season 4, he swallowed his painful affections for Elena each time she lovingly looked at Stefan instead of him. Their love story had various supernatural forces pulling them apart, forcing Elena to be with another person. While telling a tale involving vampires, witches, werewolves, doppelgangers, the series perfectly highlighted how the concept of 'the universe being against you' might be the silliest excuse one can use, to not have the courage to be with your loved ones.
The Vampire Diaries told the tale of two brothers being in love with one girl. A few years before the Civil War started in the US, the Salvatore brothers fell in love with Katherine Pierce, a vampire who used the two brothers for shelter in their residence. That began the animosity between the Salvatore brothers. Years later they realised, Katherine only tricked them into falling in love for her selfish needs. 175 years later, history repeated but differently. Damon and Stefan fell in love with Katherine's doppelganger Elena Gilbert but this time the brothers did not part ways. Yes, there was slight awkwardness, but contrary to the last time, Elena brought back the love they had for one another.
Human Elena was more fond of sensitive men. That's one reason why she couldn't bear to look at sex-obsessed, womaniser vampire Damon Salvatore. But soon they learned to tolerate one another over the course of the first season, even forming a friendship.
In the finale of season one, they shared an unexpected kiss. Or so he thought. Unfortunately for Damon one of his most romantic moments turned into a nightmare when he realised he actually kissed Katherine and not Elena. Nevertheless, as long as he was under the misconception that it was Elena, he did not take this as a fun fling. He cared enough to confront Elena to find out if the affection for him was real or just sympathetic, only to be secretly heartbroken again.
Later, when it became too difficult for Damon to conceal his feelings for her, he managed to confess his love for Elena but simultaneously not jeopardise her relationship with his brother.
Season 3 happened and Damon gave us more reasons to fall in love with him. By then, it became quite obvious that underneath all the vampire bravado, there was an unselfish Damon willing to give up his life to protect Stefan and Elena. We saw a Damon who fulfilled the last wishes of a dying friend and chose to remain quiet about it, although it cost him his friendship and reputation. There was an undeniable, suppressed chemistry between Damon and Elena which the characters chose to ignore. The game-changing moment happened in the finale of Season 3, when Elena turned into a vampire and got back the memories she was compelled to forget. That's when we came to know that evil Damon wanted nothing but the best for Elena. While others shamed her failing to be careful, Damon assured her that there was nothing wrong in living a full-fledged carefree life.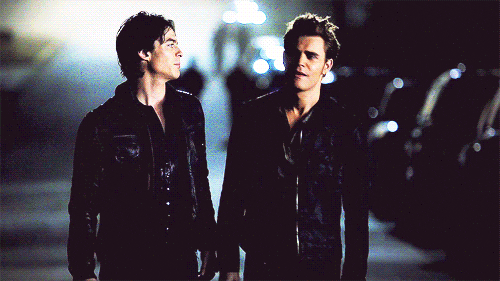 As a brother, Stefan couldn't have been luckier to have Damon. Yes, he was annoying, impulsive, mean and although the Salvatore brothers fought like dogs, in the end, they would readily give up their life for each other. Teasing the younger sibling is the intrinsic trait of an elder brother. He always had the best kind of sarcastic comment ready when he faced Stefan.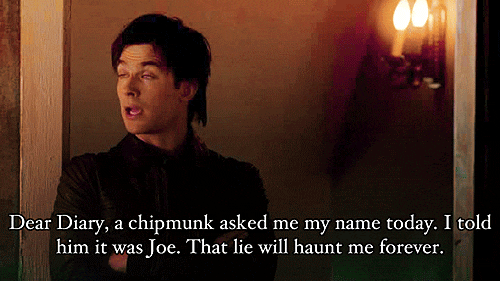 Although he pretended to hate the sensitive side of Stefan, he secretly admired that side of his brother, owing to the fact that he can never be so humane while dealing with his prey, the humans. Damon only wanted Stefan to be a healthy, normal vampire. In Season 1 when Stefan couldn't fight his own kind, it became fairly obvious why it was necessary for Stefan to feed on human blood. That was something Damon tried to convince his brother in his own sarcastic style without sounding too preachy.
Happy birthday Ian!
The Indian Express website has been rated GREEN for its credibility and trustworthiness by Newsguard, a global service that rates news sources for their journalistic standards.