Kapil Sharma's comeback show Family Time with Kapil Sharma is not even a week old and the comedy star has already sent off Hichki star Rani Mukerji after calling off the shoot of his show. Shared a source close to the comedy series, "The team was to shoot the episode yesterday evening but Kapil informed in the morning that he won't be able to make it, and so the shoot was cancelled."
The source further shared that the entire team has been worried over this embarrassing turn of events. "There is a lot of expectation riding on Kapil. This being his second innings, he should be a little careful. People are ready to rip him apart. We hope he pulls up his socks and gets back to serious business to give the quality that is expected from him."
As readers would remember, last year had been quite a difficult one for Kapil Sharma after he got into a mid-air feud with Sunil Grover. The fight caused his co-stars Sunil, Ali Asgar, Sugandha Mishra and Chandan Prabhakar to leave the show. Chandan, who is Kapil's childhood friend, came back but the rest decided to stay away. With negative reports constantly making rounds, Kapil took solace in alcohol, which further aggravated his issue. Depressed with suicidal pangs and constant nervous breakdown, Kapil couldn't focus on his work and started canceling shoots. Some of it came at the last moment, when Bollywood stars were already on sets to be his guests. Sensing that it will only kill Kapil's career and the channel's reputation, Sony TV decided to give him time to sort out his issues and come back with a new energy. And the announcement of Family Time with Kapil Sharma came as a happy news for all fans of Kapil.
There was recently news that Kapil Sharma cancelled the shoot with Baghi 2 actors Tiger Shroff and Disha Patani but he took to Twitter to clarify that they were not even supposed to shoot in the first place. The new set also caused a delay, stalling the press launch and also the shoot of an episode.
On March 25, Kapil came back on television, and seeing him interact with his audience and co-stars, it looked like he was never gone. While his show lacks the comedy punch, the game show is a fun watch that rides high on the nostalgia of 90s shows.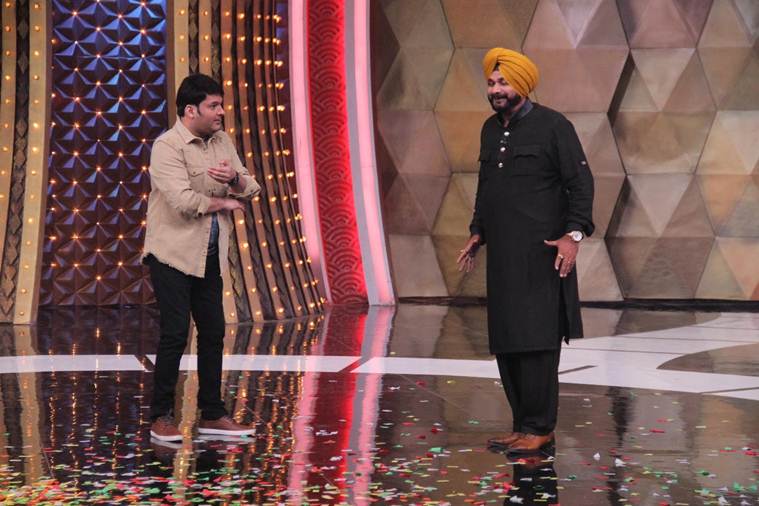 Kapil's first guest Ajay Devgn, in a warm move, told him that he is blessed with a lot of talent and that he shouldn't waste it.
We hope Kapil Sharma finds a way out of the mess as life doesn't give second chances too easily!