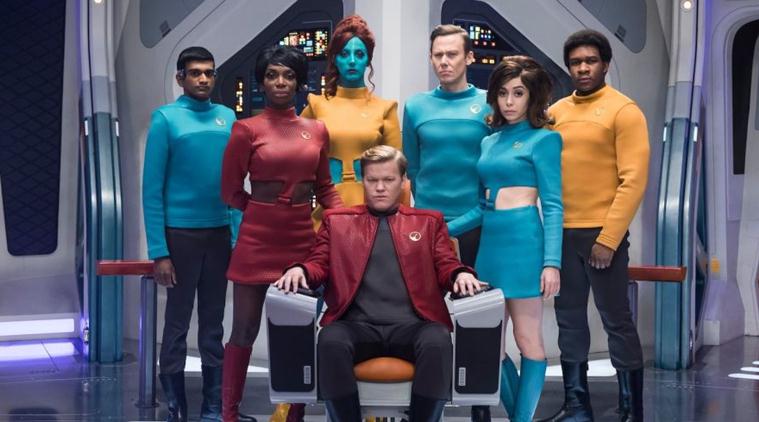 USS Callister is a much-talked about episode of Black Mirror's season 4.
USS Callister is one episode from Black Mirror's fourth season that is being talked about the most in online forums and social media. The episode is a clear nod to the Star Trek franchise and, by extension, to the space-opera genre. Now it appears, it may get a spinoff. The director of the episode, Toby Haynes said he would love to see it as a TV series. Certainly, the well-realised setting did look impressive, but is it all enough to create a whole new TV series out of it? You be the judge. Here is what he said to The Hollywood Reporter.
"I was talking with Louise Sutton, who produced this and Metalhead, and she cooked up a brilliant idea of spinning it off into a TV series. I'd love to do a TV series of USS Callister — it's probably one of the best pilots for a space show, ever. And I made it! So I'm keen to see it as a TV series. I think Charlie might revisit it as a Black Mirror. Whether I'm the one to do it, I don't know. Being a fan of the show as much as I am, and being a part of making it, I'd love to work with that crew and cast again. It's a gift for a director," said Toby Haynes.
Black Mirror's fourth season has received overwhelmingly positive reviews. On Rotten Tomatoes, its Tomatometer rating is 95%. The consensus reads, "Black Mirror proves with its fourth season that the series still has ample source material to terrify fans with technology that is now — or soon could become — an integral part of our lives."
For all the latest Entertainment News, download Indian Express App