Getting locked in the Bigg Boss house is no mean task. But the makers have decided to surprise the contestants by treating them to a holiday. Confused? Well, the Bigg Boss 12 house looks like a beach house. From blue hues to sea animals and shells adorning the walls, Salman Khan's show will definitely bring different elements of a beach alive on television screens.
A beach has a calming effect on most. And with pressure mounting in the show, the house would be a blessing for the inmates. With picturesque elements all over the Bigg Boss 12 house, the contestants would feel like they have entered a vibrant aquatic castle. Well-crafted sea creatures on the walls and a huge tree trunk with fairy lights, along with potpourri hanging, adds to the exuberance and charm of the living room. Also, one of the walls in the bedroom has been created to give an illusion of the sea with sea animals painted on it.
The confession room has been styled the bohemian way. The look and feel of the room is very receptive and warm. The dining area has a huge wooden boat hung upside down over as a chandelier. The garden area not just flaunts a boat as the sitting space, but the swimming pool can easily pass off as an exotic beach.
What hasn't changed is the kaal kothari – the jail erected in the garden area. The stingy room comprises of three beds and a tiny toilet. The worst performing contestants would be sent every week into the jail as a punishment. The makers shared that since the jail depicts torture, they haven't added any theme elements to it.
Commenting on the house, Omung said, "This season, the design of the Bigg Boss house has been themed around a modern, luxurious, holiday destination. Full of life, culture, and interesting components, the entire house will be a visual treat for the viewers. There is an element of underwater mystique to the décor with a lot of shells and watery tones to bring out the beauty of the sea."
See Bigg Boss 12 house photos: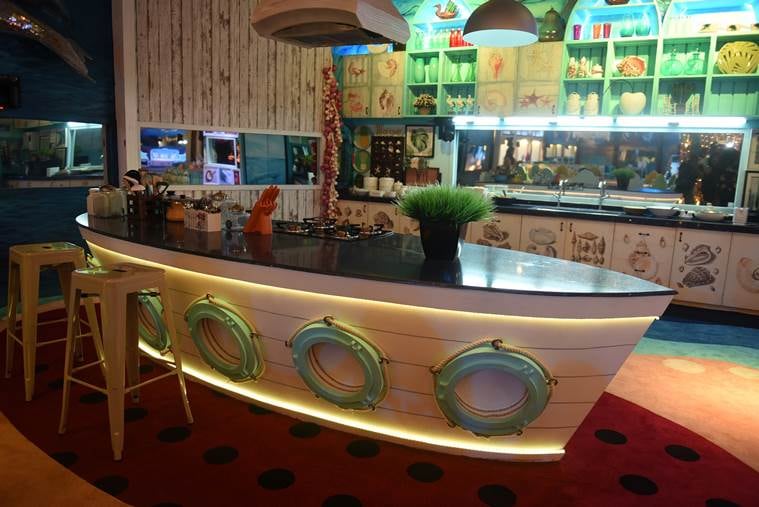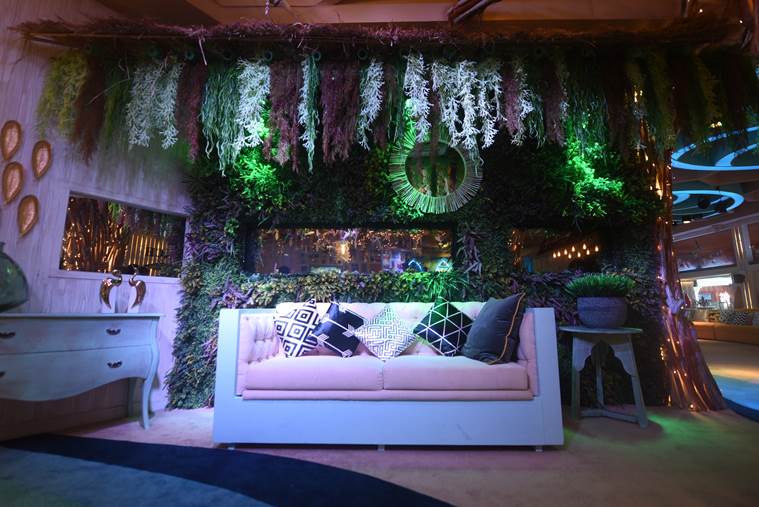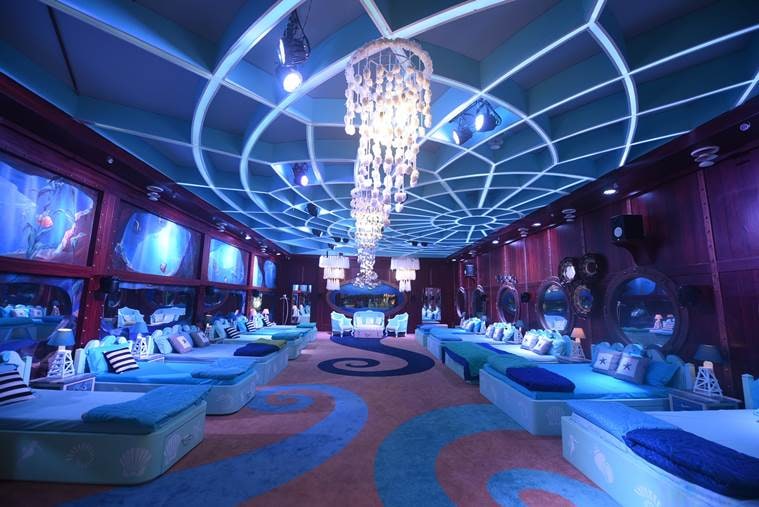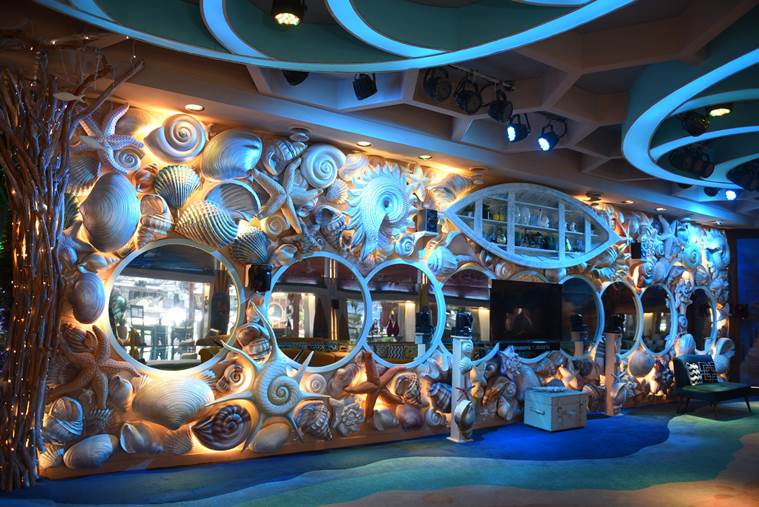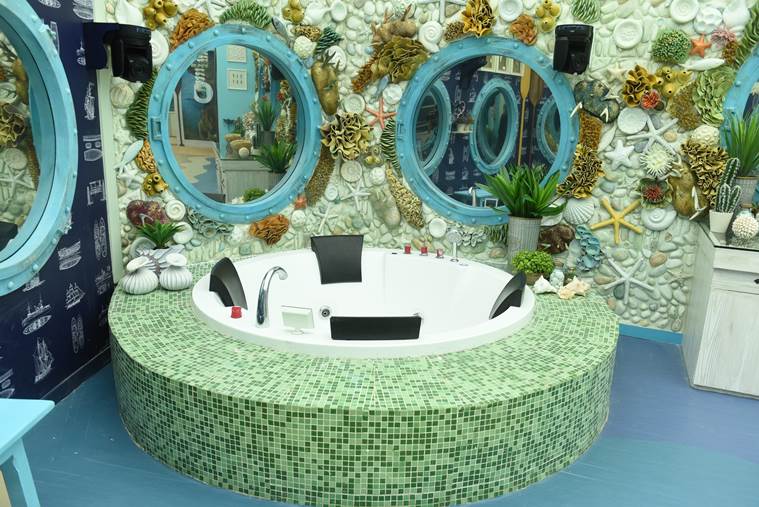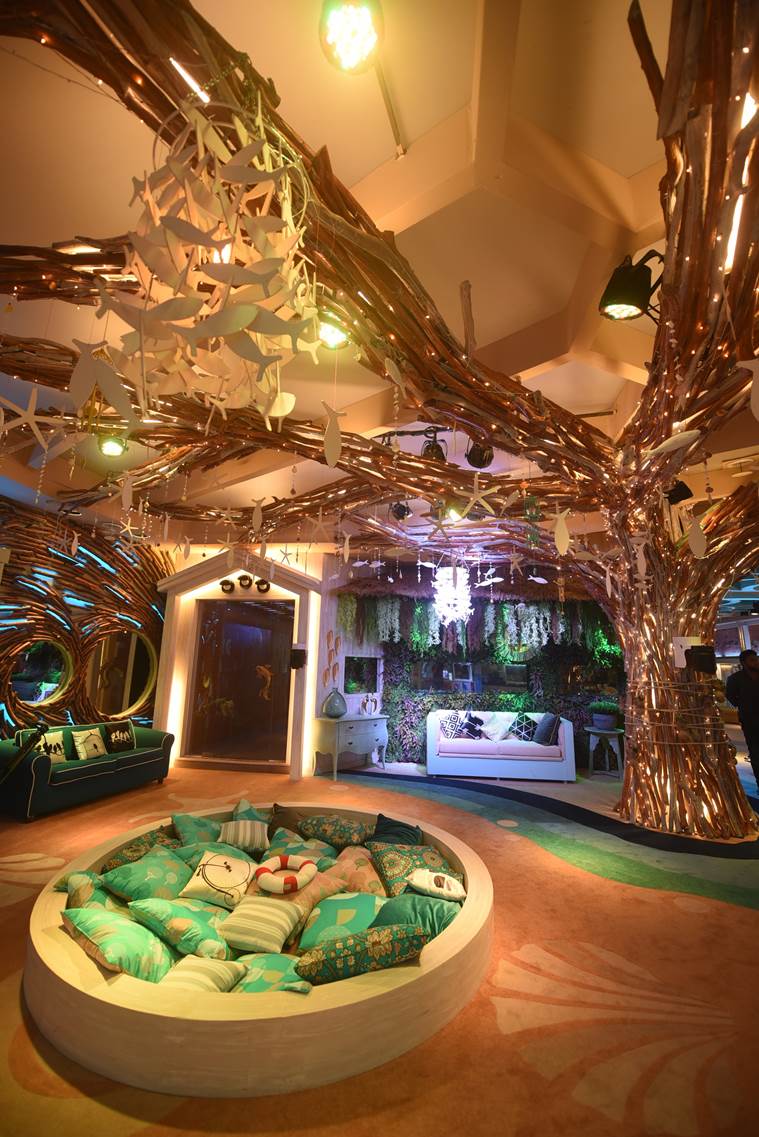 Also Read | Bigg Boss 12: When and where to watch Colors' reality show
Abhishek Rege, CEO, Endemol Shine India in a statement said, "The beachy tranquil décor of the Bigg Boss house, may lure the contestants into thinking that their journey in the house will be a relaxed one, but the out of the box tasks will quickly pull them back to reality. This year, we have planned new twists and surprises for contestants that will test their compatibility, resilience and showcase their ability to bring the best or worst out of each other."
While the house definitely looks like a pretty resort, we wonder if it will have a character of its own this time. Well, to know what exactly happens in the house, watch the 'Bigg Night' with Salman Khan tonight at 9 pm on Colors.