Written by
Arushi Jain
| New Delhi |
Published: January 6, 2018 4:48:22 pm
Was the idea of introducing live voting in Bigg Boss 11 this week a strategy of the makers to evict commoner Luv Tyagi? Well, that is what his many fans think. Ever since the four nominated contestants Hina Khan, Luv Tyagi, Shilpa Shinde and Vikas Gupta stepped out of the four walls of Bigg Boss house to make a vote appeal in a Mumbai mall and collect votes there, the fans of Luv got furious. They found it unfair to the commoner since it was near to impossible for his supporters who mostly are based in Northern India to reach the Mumbai mall. The hate comments started pouring on social media with the hashtag #UnfairDecisionForLuv.
Such an outrage on social media made us recall the first season of Sony TV's singing reality show Indian Idol which came out in 2004. While there were viewers like me who voted for Abhijeet Sawant and got emotional on seeing him lift the trophy, there were also the fans of Amit Sana who suffered a 'heartbreak' and ruthlessly bashed the makers for making Abhijeet win. The difference is, back in 2004, Twitter or Facebook were not as popular as they are today where people could vent their anger.
EXPOSED: Dirty Tricks played by Bigg Boss to evict LUV TYAGI

Retweet and support #LuvTyagi #UnfairDecisionForLuv #BB11 #LuvTyagi #HinaKhan #LuvTyagiFTW #HinaKhanFTW #ShilpaShinde #VikasGupta #Luv #BiggBoss #BiggBoss11 pic.twitter.com/eOvyfVyF1l

— Mehul (@MehulAnvekar) January 4, 2018
Sab voot app uninstall kr do if uh believe in justice #Luvtyagi #UnfairDecisionForLuv

— Team Luv Tyagi⭐ (@LuvTyagiTeam) January 6, 2018
#UnfairDecisionForLuv
I will never watch #BiggBoss11
If #LuvTyagi eliminate. ….come to Delhi and see here voting for #LuvTyagi

— Yogendra Chauhan (@ykchauhan25) January 6, 2018
Seeing these reactions, don't you think, we as consumers of TV reality shows are investing too much on an emotional level to these not so real shows? Aren't we naive enough to believe that our votes are actually making a difference? We probably think that we're a savvy viewer whose opinion matters. But in reality, it doesn't.
Recently, the Rajkummar Rao starrer Newton showed us how fickle the Indian electoral system is where both the contenders and the voters believe that the electronic voting machines (EVM) are tampered with and the value of an individual vote holds no importance. Imagine with a voter's vote not making much of a difference at a national level, how naive is it to believe that it will affect the results of a TV reality show.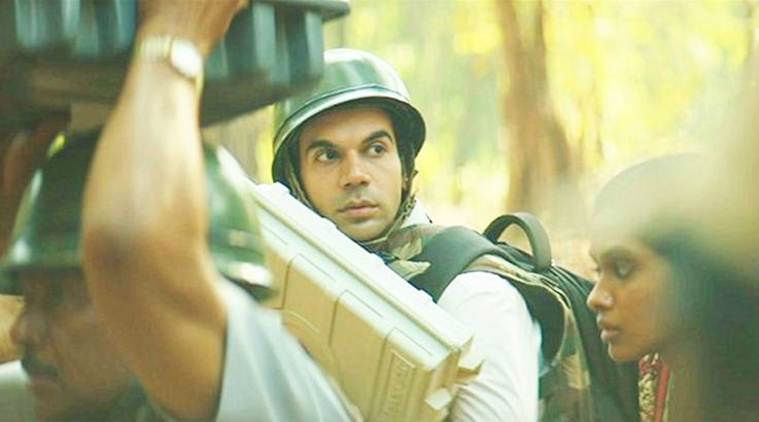 Take the case of Sa Re Ga Ma Pa 2005 winner Debojit Saha of Assam whose supporters went door to door to ensure that people of the north-eastern state voted for him. Also, Kashmiri boy Qazi Touqeer raked in a record 3.5 crore votes to win Fame Gurukul and Indian Idol 3 winner Prashant Tamang's fans brought Darjeeling to a standstill to make sure that the boy from their town wins the show. These clearly proved that the results were dominated by the region, religion and caste. In a country as diverse as India, how can you expect the voting to be impartial?
Also, when a name as big as Salman Khan makes his pick, you just can't ignore it. The ardent fans of Bigg Boss have seen been seeing his list of favourites growing over the years ever since he started hosting the show in 2010. Tanisha Mukherjee, Elli Avram, Mandana Karimi, Shweta Tiwari, Sana Khan and now Shilpa Shinde count in Salman's list of favourites.
Now in such a scenario, it looks really foolish for a viewer like me, who has no alliance with the contestant, neither any caste, region or religion, to wait with bated breath till that last minute of the grand finale episode to hear the name of my favourite contestant as a winner.
For all the latest Entertainment News, download Indian Express App