Written by
Arushi Jain
| New Delhi |
Updated: January 18, 2018 10:53:39 pm
Shilpa Shinde walked away with the trophy of Bigg Boss 11 on January 14 leaving behind the eighteen contestants who entered the house together about three months back. Some of the toughest contenders for the trophy were television's favourite bahu from past eight years Hina Khan and 'mastermind' Vikas Gupta. Still, in the end, Shilpa managed to convince people to vote for her. What was that which made Shilpa garner the love of the patrons of the show? Probably she was the actual mastermind who entered the show with a well-planned strategy. From creating a ruckus in the house to avenging her wrongdoer Vikas Gupta to being a mother figure to Akash Dadlani and Arshi Khan, Shilpa knew which role to play when.
Shilpa, while being herself on the show steered clear of controversies and managed to get into the good books of host Salman Khan. (You will know what it means to be a favourite of Salman on Bigg Boss, only if you have watched the previous seasons.) But first runner-up Hina Khan completely missed on the key rules of being a good player in the Bigg Boss house. Why only Hina, Priyank, Arshi, Vikas and Akash, the other prospect contestants of the show also didn't get that Bigg Boss is not only about being in front of the cameras 24*7. You need to be that good in your game that the makers are forced to focus the cameras on you.
So, if you are planning to be in the reality show in the next season, take notes of these mistakes of Bigg Boss 11 contestants so that you enter the controversial house well prepared.
1. Hina Khan
Hina Khan became one of the top two finalists and managed to survive in the show for good 104 days but a look back at her journey brings us to the mistakes she committed. The Yeh Rishta Kya Kehlata Hai actor could have won the show if she would have avoided getting into useless controversies.
Hina's overconfidence in the game became much prominent when she brought up celebrities from her fraternity in her conversations. Gauahar Khan, Sakshi Tanwar, Sanjeeda Shaikh, Karan Wahi and Rithvik Dhanjani to name a few. Then we heard her degrading South Indian Film industry. The actor didn't realise that the viewers wanted to know her and not those who were not even a part of the show. There's a difference between sharing stories about others and demeaning other's success by comparing it to yours. And Hina clearly left people annoyed with her self-boasting.
We understand it's never easy to admit you've made a mistake but when it is out to the public, have the courage to admit it unlike Ms Right of Bigg Boss 11. Hina had blatantly refused committing certain mistakes. If she would have admitted going wrong and apologised to people instead of crying for the cameras, the scenario could have been different for the act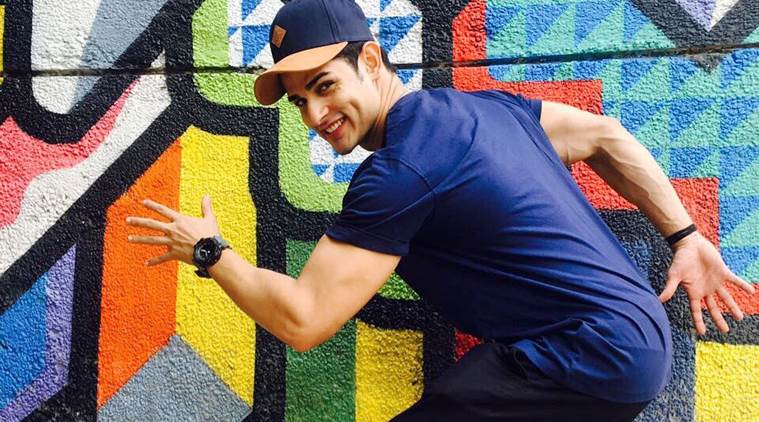 What made Priyank a prospective winner was his experience with TV reality shows. But Priyank violated the first and the foremost rule of the house as he got physical and pushed Akash on the very first day of his stay. On public demand, the Splitsvilla winner was called back and he returned even worse. Despite repeated warnings from Bigg Boss and Salman Khan, Priyank continued to bring up Arshi Khan's private matter over and over again. Now it is always good to create controversies in Bigg Boss but you should be well aware of where to draw the line.
The other mistake Priyank made seemed to be inspired by his best friend Hina Khan. He too pulled down Arshi Khan and Shilpa Shinde and even indulged in fat-shaming. When you are on a platform as big as Bigg Boss and you are being watched by a million people, it is quite impossible to not be scrutinised for passing obnoxious comments on a woman.
3. Akash Dadlani
Salman Khan was often heard telling Akash that he will be beaten up outside the house if he does not stop irritating the housemates and the audience. How we wish the rapper listened to Salman's advice. The initial weeks had Akash as the most entertaining contestant this season but soon his definition of entertainment contrasted with viewer's definition. Probably it was the appreciation in the first few weeks which got to Akash's heads and he forgot the importance of being humble. So, if you plan to lock yourself up with strangers in the next season of Bigg Boss, remember, success is temporary and listening to others sometimes helps too.
📣 The Indian Express is now on Telegram. Click here to join our channel (@indianexpress) and stay updated with the latest headlines
For all the latest Entertainment News, download Indian Express App.