Cute, innocent, polite, down to earth and a courteous human being. These were the words used to describe Hina Khan before she entered the house of Bigg Boss 11. But now it is mean, disrespectful, arrogant and liar. How did the transformation happen? What brought down Hina Khan from the high pedestal of an ideal 'bahu' to that of a "mohalle ki aunty" or a 'vamp'? Well, go through her journey in the Bigg Boss 11 house and you might end up getting answers to these questions.
However, her coming under the scanner every time might also be seen as a drawback of her onscreen image. Hina's character of Akshara in the daily soap Yeh Rishta Kya Kehlata Hai had her as a perfect daughter, sister, wife, daughter-in-law, aunt, best friend and lot more for good eight years. So, it got a little tough for the fans of her 'good girl image' to accept a cunning and a manipulative Hina which otherwise was a part of her game plan like many other celebrities who have been on the controversial reality TV show.
Hina Khan entered the house with the motto of 'Girl Power' which she had been promoting on another reality show Khatron Ke Khiladi as well. But soon everything was left only in words which never got translated into actions. For her, she was the most honest, entertaining and confident contestant but those outside the house definitely differed from 'Ms Right'. And, among others, one who begs to differ is the host of the show Salman Khan who pulled up Hina in the first Weekend Ka Vaar itself.
During the first week, Hina took sides and supported Zubair Khan when he abused female contestants and made them uncomfortable with his crass language. On one hand, she found nothing wrong in Zubair abusing Arshi Khan and on the other, she was offended with words like 'chaalu' as well when they were targeted at her. It took no more than two weeks to see the hypocritical side of the righteous Hina Khan. She bodyshamed Arshi Khan and Shilpa Shinde. She demeaned Bandgi Kalra by mimicking what she and Puneesh did under the sheets. She said Arshi will get work outside the house by tearing her clothes and if this was not enough, she had an opinion on those who were not even a part of the show. But, ask her about it and she won't remember a thing and don't be surprised if she says, "I never said it."
Hina got into the eyes of controversies when she said Gauahar Khan is not even half as popular as her and Dangal actor Sakshi Tanwar is cross-eyed. She also expressed her opinion on the south Indian film industry which according to her prefers only 'bulging' women. For her, Khatron Ke Khiladi contestants Rithvik Dhanjani and Karan Wahi were not mentally strong to survive in the show. All these instances created a 'Hina Khan hate club' in the television industry with celebrities like Gauahar, Ravi Dubey, Vindu Dara Singh, Sayantani Ghosh and others in it.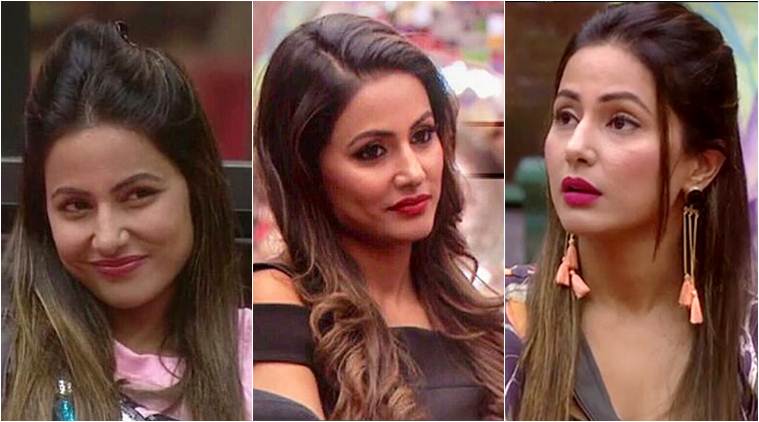 Despite such negativity, what kept Hina Khan going in the game and brought her to the finale was her opinionated and outspoken nature and her performance in the many luxury budget tasks. She gave a tough fight to all when it came to tasks which required physical strength. Also, Hina never feared getting nominated because of her fan base. Hina having a good vote bank became much evident in the live voting task where she got the second highest votes after Shilpa Shinde.
Now whether these varied shades of Hina's character will win her the title of Bigg Boss 11 winner or not will only be known on January 14 on the finale of the show.