Written by
Sana Farzeen
| Mumbai |
Updated: December 4, 2017 5:25:53 pm
It was probably the most unexpected and emotional eviction of Bigg Boss 11, when love birds Bandgi Kalra bid adieu to Puneesh Sharma on Sunday. The two who've supposed each other for past two months on the Salman Khan hosted show, parted amid tears.
Beauty with brains, Bandgi Kalra entered Bigg Boss 11 with much expectation. While her pretty face got her much attention, it was her romance with co-contestant Puneesh Sharma that made her grab headlines. Sadly, the lovebirds got separated last night after Bandgi got evicted. Disappointment ringing in her voice, Bandgi, in an exclusive chat with indianexpress.com stated, "I did not really expect this as Luv Tyagi doesn't deserve to be in the show, compared to me."
When asked if being in Hina Khan's friend circle helped Luv survive eviction against her, she said, "May be yes, that helped Luv and in that case, I am really proud of myself that I came so far in the show through my own efforts. Both me and Puneesh survived the game without any support and came so far, even beating few celebrities in the game."
As we got down to discussing her love life with Puneesh, she started blushing like a teenager. Her romance might have been entertaining but the couple's intimate moments definitely raised quite a lot if eyebrows. When told that there can be a probability that the too good to be true affair caused her eviction, Bandgi said, "Our love was completely true and I have no complains if it has gone against me. I completely enjoyed my stint in the show and that's what matters to me. And I don't have any regret of whatever happened between me and Puneesh. I won't say it was right but it happened in the emotion and I won't analyse or cry over spilled milk now. I also have no qualms in accepting that I will continue my relationship with him after the show. I will wait for him as long as need, as I want him to come back with the winning trophy."
During one of the nomination tasks, Bandgi even went on to sacrifice her clothes and make-up to save Puneesh. Talking about the same, she said, "I didn't want him to feel guilty about it, so I smiled through it as it was quite difficult. But that moment I only wanted him to be safe and did not even think twice about it, even though Puneesh was apprehensive about my decision. Bigg Boss knew how important it was for me and thus targeted me and took away everything I had."
Answering our question on whether the celebs and commoners were separated, Bandgi said, "There were no difference as such but apart from a couple of celebrities, majorly Hina, all others were quite friendly and humble. She was the one who would brag about her fan following in the house, and think too highly of themselves. They actually forgot that they had a character to maintain. Rest, I feel that commoners were more civilised in the house than celebs this time."
While she continued to play strong in the game, there was a constant buzz about her personal life in the outside world. From her father being hospitalised after seeing her get intimate on television, to her boyfriend Dennis Nagpal dumping her and even her landlord throwing her out of the house. Clearing all of it, the young girl quipped, "Everything was just a fake rumour. My father was hale and hearty all this while. No show is important than my father and if he would have been unwell, the makers would have informed me. As for the boyfriend, I dumped him before the show and since I was away, he got the opportunity to speak whatever he felt like. And my landlord has not thrown me out, everyone in the society is actually excited to welcome me."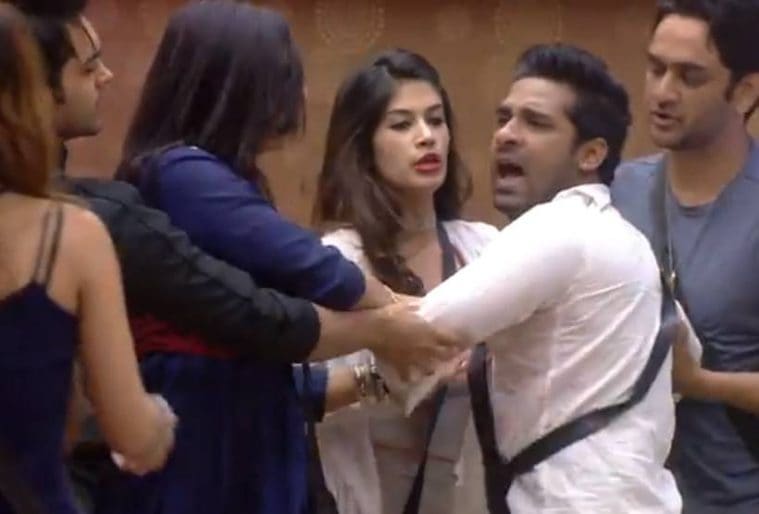 While Bandgi's friend list has names like Vikas Gupta, Sabyasachi Satpathy, Mehjabi Siddiqui and Shilpa Shinde, she wants Puneesh to win the game. "If he continues to be strong and plays smartly, he will definitely win the show. If not him, Vikas and Shilpa deserve the title," averred the engineer turned model.
With Bigg Boss currently in news for being biased and rigged, we asked Bandgi, if she too felt the same. Replying in disagreement, she said, "Not at all. If you are wrong, you are criticised and praised if you do good. This is how the house functions and Salman Khan is not at all unfair."
Lastly, Bandgi stated that post the show, she is now open to take up acting and make her big debut soon.
For all the latest Entertainment News, download Indian Express App