'You are here for the MGR film?', asked the surprised watchman manning the gates of Albert Theatre in Chennai as he came forward to direct me towards the parking. I decided to catch MG Ramachandran's 1965 hit film Enga Veetu Pillai. Greeted warmly by the garlanded MGR posters, I was amused by the curious looks I was garnering from the people. Understandably so, after all, it is not every day that a young woman walks in alone to see a film that was made three decades before she was born.
Since March 1, there have been no new Kollywood releases due to the ongoing Tamil Film Producer Strike. The digitised version of yesteryear hits have found several screens in the city — MG Ramachandran, Sivaji Ganesan, Rajinikanth and Kamal Haasan's earlier hits have cropped up in the posters that adorn the city's walls.
As someone who was born in the 90s, MGR was always the star from the past. I grew up with a healthy dosage of stories of the crowds that MGR used to draw to the theatres. Despite the generation difference, it is tough to grow up without MGR references when you are in Tamil Nadu. First, there are fancy dress competitions that are incomplete without someone dressed as MGR. Then there are the iconic songs and gestures that truly have the face of the 'puratchi thalaivar'. The state keeps reminding you of the late star/actor/politician in his different avatars– in the errant wall painting, in the MGR stickers that autos, rickshaws sport. In Tamil Nadu, commercial cinema is an experience. Watching a star's movie in the theatre with the fan is a mandatory rite of passage to being a cinephile — and here was my opportunity to catch one of Tamil Nadu's most influential stars on the big screen.
After another 'confirmation' at the ticket counter, I walked to the entrance to be joined about 40 odd people who were also waiting to see the film. We walked in and settled in seats of our choice (there were plenty to choose from anyway) to watch Enga Veetu Pillai, one of MGR's most celebrated hits.
The strength of the whistles that echoed in theatre took me by surprise as MGR's name makes a very Rajini-esque appearance in the opening credits. The picture or sound quality wasn't perfect by any means but that didn't seem to matter to anyone in the theatre as they rapturously cheered their star on. Every punchline, dramatic, flourishing gesture from MGR received a robust round of applause and cheer. "There is nothing like watching him on the big screen. I don't watch MGR's film in Television," admitted Bheeman, who has been following the work of MGR for over 50 years. "My family might change the channel, there are commercial breaks — the experience gets interrupted," he added. A retired accountant, Bheeman along with his brother Gururaj has watched almost all the films of MGR on the big screen and catch every re-release that is aired. "My eyes well up even today when I watch him onscreen. He is like a part of our family," said Gururaj.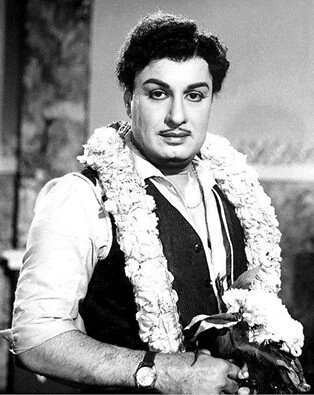 The increased ticket prices or the abundant options don't seem to affect their choices. The objective is to catch their favourite star on screen. "MGR's films are worth paying the price. The satisfaction we get from watching these old films is not even close to the experience we get from new-age films. The story might be same the same but the allure MGR's style has is intact," said Sydai Sekar. "We aren't wealthy people but we make sure we keep aside some of our earnings to watch his films on screen. It has become part of our lifestyle," he added.
The nostalgia factor works big time, said Rhevanth Charan, executive director, Rohini cinemas. Even when newer releases run simultaneously, films like Baasha and Theri continue to bring in decent footfall, he revealed. But he also says that not all films tend to work the second time. "Not every Rajini film or Vijay film will work again — only the ones that captured the imagination of the audience the first time," he said.
On an average weekend, around 300 people see these films said Mariappan, manager of Albert Theatre. "Adimai Penn received good revenue and with good publicity, even Engal Veetu Pillai would have seen more footfalls," he explained. The theatre will see the re-release of MGR's another big hit Nadodi Mannan this week. While the revenue might still be comparatively lesser than newer releases, the satisfaction in airing films of late stars is immense. "We still do get to see new films of Rajini and Kamal, but it isn't possible when it comes to MGR and Sivaji," he reasoned.
The Indian Express website has been rated GREEN for its credibility and trustworthiness by Newsguard, a global service that rates news sources for their journalistic standards.