As the Singam is gearing up to pounce on us from the cage this month, another lion is getting ready with nerves bursting out of its limbs. Yes, the Singam 3 baddie Thakur Anoop Singh unveils his first look from the third part of the franchise.
More from the world of Entertainment:
To say that the actor is all beefed up is just a mild way to put it. Anoop, in his Hulk skin-tight tee, flexed his muscles during a workout session at his gym. The Mr Asia and World 2015 star is playing negative opposite Suriya in Singam 3, which is slated for a release on December 16.
"While I get ready for the big day.. with every passing day, it only gets better! #S3 it's time to roar! Second look to be unveiled soon! [sic]" Anoop posted on Twitter along with his look.
Not only this, the film is also said to pack high-octane stunts and some never-seen-before chases.
Suriya's upcoming film is by far the most popular film in the Singam franchise, created by director Hari. The makers have also been aggressively promoting the film both online and offline.
Singam fans are eagerly waiting for its release as its screening has already been delayed a couple of times to avoid the box office clashes. Initially, the film was slated for a release around Diwali and was moved further to avert a clash with Suriya's brother Karthi's film Kaashmora. More recently, Dhruva producers were also said to have requested S3 makers to change the dates and the film was pushed further to December 16.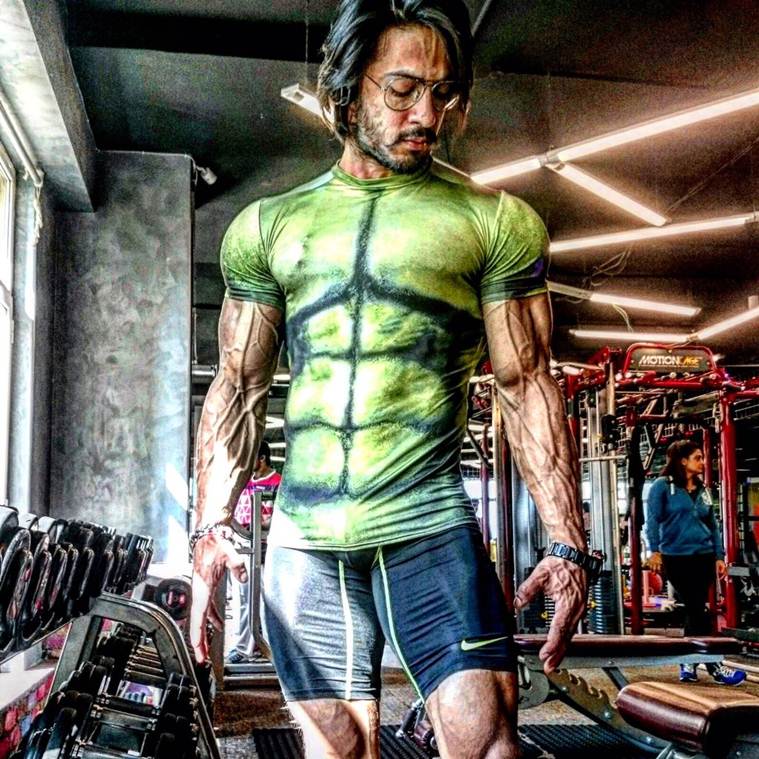 The film is reportedly based on a real-life incident that unfolded in Andhra Pradesh during the NT Rama Rao government. The Tamil Nadu police were involved in solving the case.
Besides Suriya, the film also stars Anushka Shetty and Shruti Haasan in pivotal roles. The film has music from Harris Jayaraj, who has composed several memorable songs for Suriya's films in the past.
📣 The Indian Express is now on Telegram. Click here to join our channel (@indianexpress) and stay updated with the latest headlines
For all the latest Entertainment News, download Indian Express App.