Kangana Ranaut will essay the titular role in Manikarnika: The Queen of Jhansi, directed by Krish. The Bollywood actor, who's been a part of interesting projects like Queen and Tanu Weds Manu, has also co-directed this film that has a screenplay by K Vijayendra Prasad of Baahubali-fame. After its Hindi trailer, the makers launched its Tamil and Telugu trailer in Chennai and Hyderabad respectively, today.
According to sources, the film chronicles the life of Rani Laxmi Bai, besides her final battle against the British during the Revolt of 1857.
"The film not only captures the different phases of the great warrior woman but also explores the courage of an outstanding human being," added the source. Manikarnika: The Queen of Jhansi, which was shot in Varanasi, Malleswaram, Jhansi and Rajasthan, will also have grand action sequences.
Also read | Kangana Ranaut on Manikarnika: I love directing more than anything else
Manikarnika: The Queen of Jhansi has been courting a lot of controversies ever since its announcement. Apparently, Kangana had taken over the reins from the filmmaker Krish and reshot some key portions that form about 60 per cent of the film.
Mid Day reports suggest that "Kangana helmed the 45-day schedule that included the re-shoot of several key parts of the drama. Not just that, after she returned from the US earlier this week, she was thoroughly involved in the editing process along with Rameshwar Bhagat. She oversaw the VFX work, the music and the final cut as well, all of which is the director's responsibilities."
Live Blog
Follow all the latest updates from Manikarnika: The Queen of Jhansi Tamil trailer launch.
Take a look at the Tamil trailer of Manikarnika once again
Kangana sums up by lauding the vision of Rani Laxmi Bai
Kangana said, "Rani Laxmi Bai was a true visionary and I value the kind of freedom that we have because of people like her."
Kangana shared how it was recreating a chapter from the Indian history
The National-Award winning actor said, "We have tried to keep the history as precise as possible. Like how Indians don't support Indians. When I signed this film my first thought was 'How come nobody has done a film on Jhansi ki Rani yet?' So, I consider it a stroke of luck that I'm doing it. Rani Laxmi Bai was known for her rebellious attitude. Was I able to relate to her character? Naturally. As a woman, she had gone through a lot. She got married when she was 15 or so. She was a true patriot who wanted her country to flourish. It's an honour to be able to pay a tribute to her through our upcoming film Manikarnika."
Kangana on playing Rani Laxmi Bai onscreen
Kangana, who looked royal and fierce in her onscreen character shared how it was playing the fiery Queen of Jhansi, She shared, "For Rani Laxmi Bai, I was unsure of how to approach it. The way it was written was larger than life of course. I usually like to do human characters who are flawed. But this was different. The way Vijayendra Prasad sir has written it and conceived it, it's superhero-like. Usually, my characters are flawed and human in terms of their abilities. But this one is extraordinary."
Kangana talks about the difficulties she faced
Kangana, who had to turn the director for portions in the film, said, "As a director, I faced a lot of challenges. I spent a lot of time with writers, for lyrics, screenplay and so on. Shooting wasn't the challenging part. But what to shoot was. I'm talking about the prep."
Kangana lauds her team
The actor said, "This movie brought about so many talent across the country. I feel honoured to have collaborated with legends like Vijayendra Prasad and Shankar-Ehsaan-Loy."
Watch: Manikanika Tamil trailer here
Producer Kamal Jain on Kangana
Producer Kamal Jain said, "Nobody other than Kangana could have been appropriate to play Rani Laxmi Bai."
Check out some images of Kangana from the event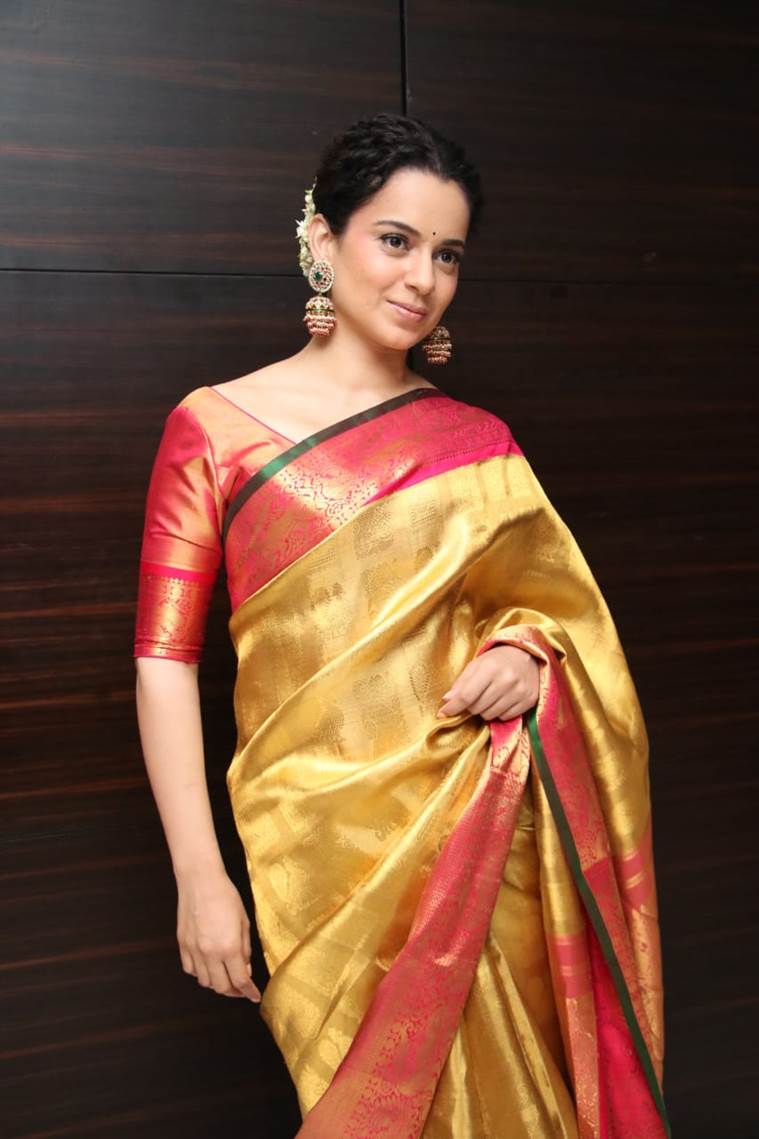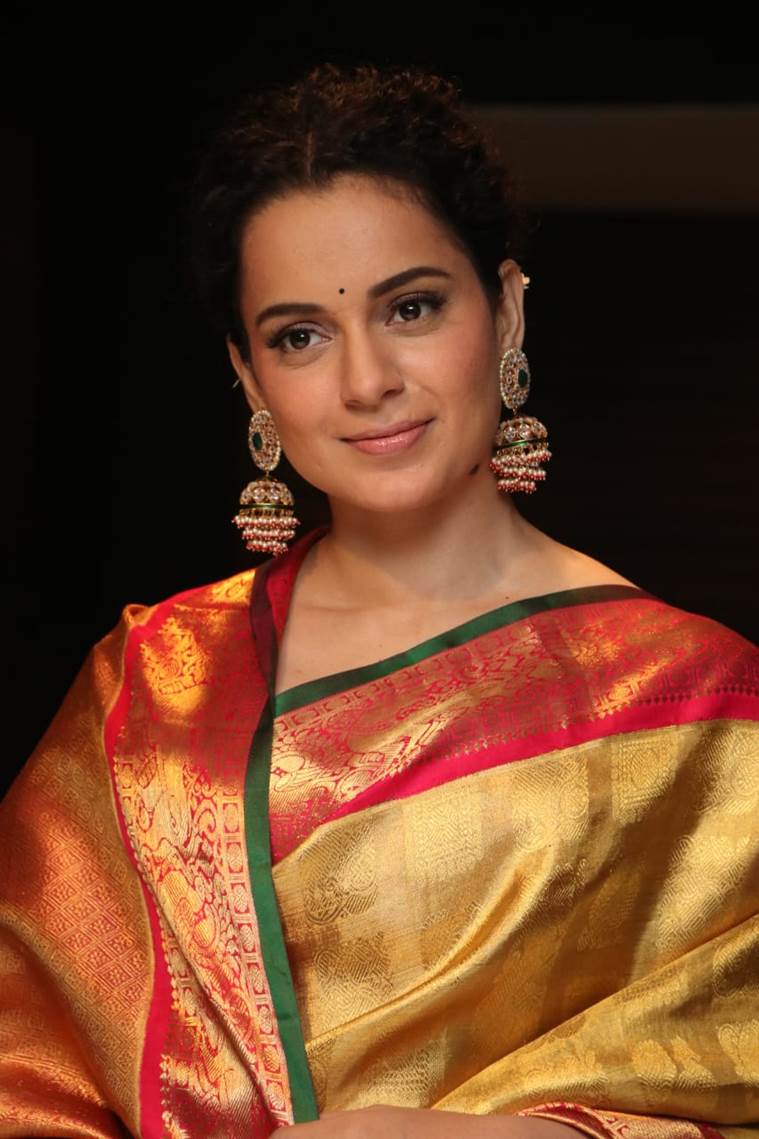 Kangana talks about doing action in Manikarnika
Kangana said, "The action was definitely challenging. When I started, I found it difficult because I am skinny. My stamina was very low. After getting trained, I managed to do action for 10 to 12 hours. I did sword fighting, horse riding and so on. It was a difficult world for me. Initially I couldn't handle it."
Kangana talks about Manikarnika
The actor-producer reveals it is her first film that speaks about patriotism. "In my 12 years of career, I never got to do a film like this, " she said.
Kangana arrives at the event
Dressed in a Kanjivaram saree, Kangana looks elegant.
The stage is set for Manikarnika Tamil trailer launch in Chennai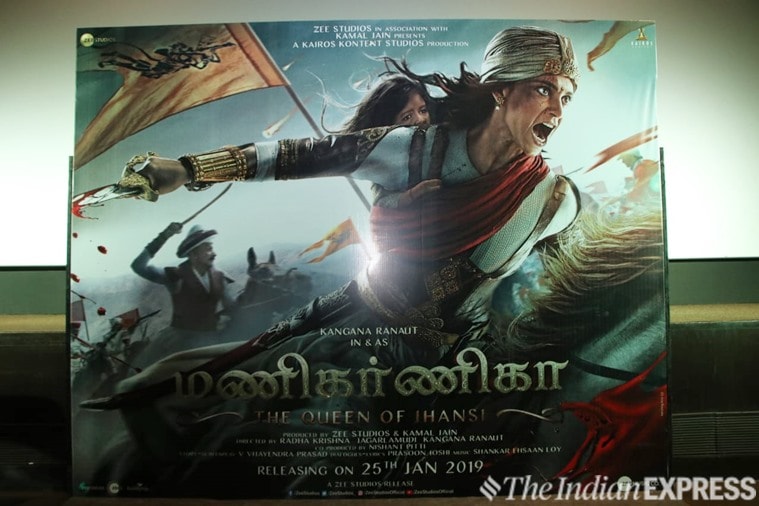 Watch the Hindi trailer of Manikarnika
In the three-minute-long trailer that was released in December, we saw Kangana as Laxmi Bai in all her sword-wielding glory.
Before its Tamil trailer releases, watch the Hindi trailer of Manikarnika: The Queen of Jhansi here:
Action director Nick Powell on Kangana Ranaut
Action director Nick Powell, in an interview, was all praise for Kangana Ranaut. "She practised sword fighting for eight hours a day, and convincingly pulled off each stunt. I've worked with Russell Crowe, Tom Cruise and Brad Pitt. Kangana was on par with these actors," he said.