Written by
Manoj Kumar R
| Bengaluru |
Updated: February 17, 2017 11:16:11 am
Happy birthday Sivakarthikeyan: Actor Sivakarthikeyan's lesser known facts.
Actor Sivakarthikeyan first started entertaining large crowds as a stand-up comedian at college festivals to earn quick pocket money. He later entered the television industry as a reality show contestant and became the most watched anchor of Star Vijay. Just 14 days before his 27th birthday, Sivakarthikeyan made his debut as a leading man with Marina, which released on February 3, 2012.
In the last five years, Sivakarthikeyan has come a long way in the film industry. Today, he is among the leading Tamil actors, who command a significant fan following in Tamil Nadu, ensuring a decent success at the box office. He is a natural entertainer and one of the few outsiders in the Tamil film industry, who have made it this big without any backing. He is a living testimony to all aspiring actors that hard work, indeed, pays off.
More from the world of Entertainment:
As Sivakarthikeyan turns 32 on Friday, here are eight lesser known facts about this up-and-coming star.
1) Childhood dream
When Siva was in school, he wanted to follow the footsteps of his father and become a police officer. However, he lost interest in the profession following the death of his father, G Doss. He has often said that his father was an honest cop and playing a police officer in his 2015 film Kaaki Sattai was an emotional moment as it brought back memories of his father.
2) He is very emotional
Siva has always regretted that his father did not live long enough to see him become a successful entertainer. He has cried on several occasions during award functions while missing him badly.
3) Aimless youngster
Siva may now seem to nurture big ambitions in his acting career, but there was a time when he was a regular college student, who had no major plans, and dominating the Kollywood box office was definitely not one of them. After he dropped the idea of becoming a cop, he took up engineering as his family has many engineers. But, he soon realised he was not cut out for that as well and he decided to pursue an MBA course, hoping that he will find a job once he successfully completes the course. But, fate had different and glorious plans for him in store.
4) Siva's film debut
Siva was still years away from his first break in the film industry, but he got an opportunity to share screen space with Ajith in 2008 film Aegan. It was a minor role. By then, Siva was already a rising star in the showbiz through his television shows. So much so, that Ajith walked up to Siva, shook hands and told him that he was hearing a lot of good things about him. Siva said it was an overwhelming moment for him.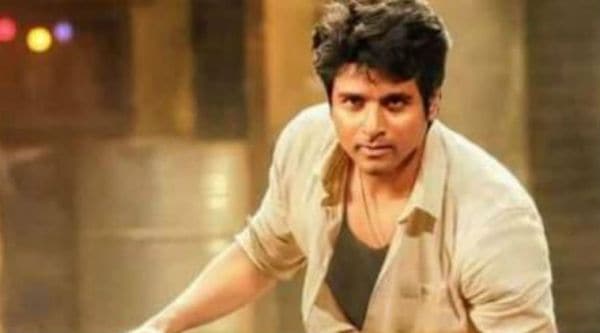 5) Black belt in Karate
Siva has a black belt in Karate but there is a funny backstory to it. While Siva is a qualified green belt, he got his black belt because of his father. His Karate master gave him the black belt as a token of appreciation because his father accepted the former's invitation to be the chief guest for a public function.
6) An expensive token of appreciation
Producer Madan of Escape Artist Motion Picture gifted Siva a brand new Audi Q7 after the actor's comedy entertainer Varutha Padatha Valibar Sangam became a big hit at the box office.
7) Siva's cameo in Kannada film
Yes. Although, Siva has just 10 films under his name, he is already a popular face in many parts of south India. He did a small cameo in a song from the film Vajrakaya, starring Kannada superstar Shivarajkumar. Siva termed the chance to shake a leg with Shivarajkumar as a once-in-a-lifetime opportunity.
8) Peer mentor
Even as Siva signed his first film with director Pandiraj as a hero without any support, it was Dhanush who helped him become a bankable actor in Tamil cinema. Siva acted as Dhanush's sidekick in 2012 film 3, during which the latter offered him to play the lead role in one of his productions. That's how Siva's first major hit Ethir Neechal happened.
For all the latest Entertainment News, download Indian Express App