British model Amy Jackson turned 26 on Tuesday. When she entered showbiz, aspiring to make it big in modelling in her country, the UK, she would have never thought that she will become one of the most sought-after actresses in India. Tamil director AL Vijay offered her a role in his 2010 romantic period drama after he spotted her photographs on the internet. She landed her first Indian movie at the age of 18 in the film titled Madharasapattinam and she never looked back.
While she is yet to find a foothold in Bollywood, Amy has managed to secure a significant amount of popularity among the fans down south. In the last seven years, she has played some unconventional roles in Tamil and Telugu films for a British model.
Amy moved from Liverpool to India in 2010 and has worked with some of the top filmmakers and actors of the south Indian film industry, including Shankar and superstar Rajinikanth. Her journey from an ordinary British teenager to stardom in India is extraordinary and sets precedent for non-Indian talents like hers to come here and explore the opportunities. Here is a look at the roles that helped Amy make India her second home.
Amy Wilkinson aka Duraiammal:

Director AL Vijay stumbled upon Amy's modelling pictures after she won the Miss Teen World title in 2009. After meeting her in person in London, he offered the female lead role in his 2010 film Madharasapattinam set in British colonial India. In the film, she played the daughter of the Madras Presidency Governor, who falls in love with a brave Indian washerman. Well, many might have assumed that after this film, she would disappear into oblivion due to her British looks. But they are wrong.
More from the world of Entertainment:
Sarah Vinayagam:

After trying her luck in Bollywood with Gautham Menon's Ekk Deewana Tha, in 2012 she returned to Kollywood, thanks to AL Vijay again. In the director's action-thriller Thaandavam, she played a role of a British-born Indian girl, who could speak Tamil. Although the film did not meet the expectations at the box office, it helped her to stay afloat in her acting career.
Shruthi: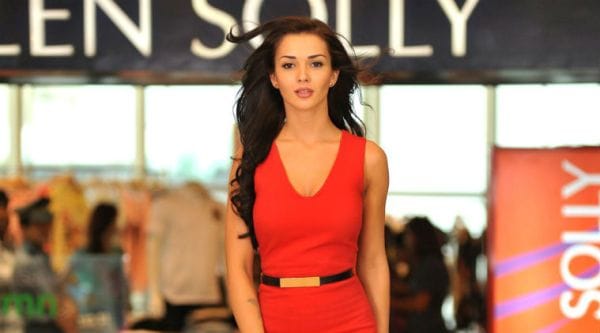 Amy made the debut in Telugu opposite Ram Charan Teja with Yevadu that became the biggest blockbuster at the box office in 2014. Despite her unconventional looks, she was still convincing in her role as a young Telugu girl.
Diya: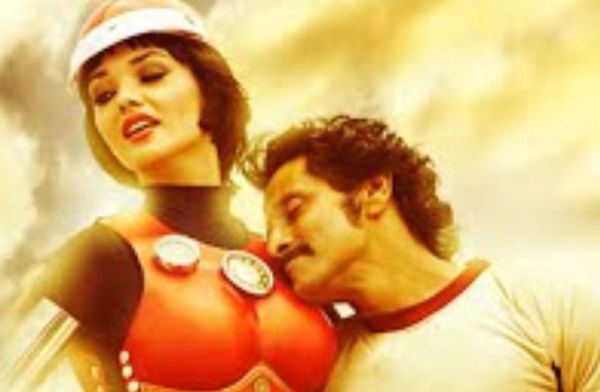 Amy's role in director Shankar's 2015 film I is one of the most glamorous roles she has played in Kollywood so far. The director had exploited her modelling-skills to the hilt in the film, in which she played a top Indian model. This film was instrumental in cementing her acting career down south.
Hema D'Souza:

In Thanga Magan, she played a progressive female character living in a middle-class neighbourhood in Chennai. And she was indeed, convincing in that role. Probably, this film broke the ceiling for her in the industry. She showed that besides playing rich and glamorous roles, she can also play a variety of other characters.
2.0: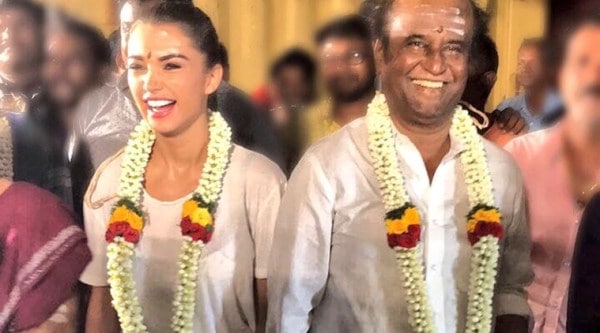 Amy hit a jackpot of sorts when she bagged a role in director Shankar's 2.0, which is a sequel to Rajinikanth's 2010 blockbuster Enthiran. This film marks her second collaboration with Shankar after I, which had Vikram in the lead. The details of her character in the film are still unknown. But, it has already made her a hot property in Indian film industry.