Updated: February 9, 2018 6:10:59 pm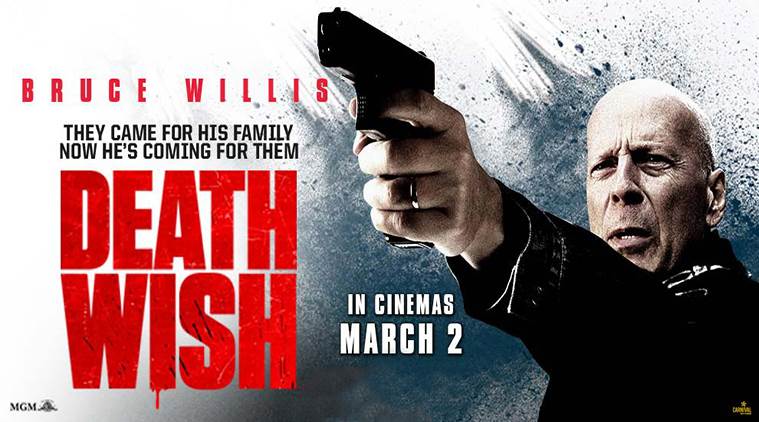 The trailer of the remake of the 1974 action thriller 'Death Wish' has released worldwide today! The Bruce Willis starrer will be released in India by Carnival Motion Pictures and will be out on the same day as its worldwide release on 2nd March.
The 2:21 minutes trailer gives us a glimpse of the power-packed action in the film. The film is a remake of 1974 action thriller of the same name. Directed by Eli Roth, Death Wish stars Bruce Willis in the classic vigilante role of Paul Kersey, a father, who when his wife is murdered and his daughter sexually assaulted, becomes a vigilante killer nicknamed "The Grim Reaper." Eli Roth is famous for directing horror and thriller movies like Hostel, Knock Knock, and Cabin Fever.
Along with Willis, the vigilante action film also stars Vincent D'Onofrio, Elisabeth Shue, Dean Norris and Mike Epps. Produced by MGM Studio and presented by Carnival Motion Pictures, Death Wish releases in India on 2nd March in English, Hindi, and Tamil on the same day as its worldwide release.
The Indian Express website has been rated GREEN for its credibility and trustworthiness by Newsguard, a global service that rates news sources for their journalistic standards.