By:
IANS
| Mumbai |
Updated: May 18, 2016 11:53:52 am
Bollywood, as we call the commercial Hindi cinema industry, should be scared, very scared, of Marathi cinema. After "Natsamrat" earlier this year, "Sairat" has broken all previous records to become the highest grossing Marathi film of all times.
"Sairat" (which means wild) is not just a film. It's a movement. While the film itself opens up a very disturbing debate on the perils of inter-caste marriages in
our society and portrays the young couple as self-destructively defiant, there is another kind of movement lurking, on a subliminal level, signalling a very clear warning to the smug magniloquence of Hindi commercial cinema.
"Sairat" is a revolt against the tyranny of Bollywood and its corroding corrupting star system. It stars two completely unknown faces in the lead, avoids all the known and acknowledged trappings of Indian commercial cinema, and yet succeeds in creating a rippling effect in the audience, jolting us out of the slumberous numbing status quo that has gripped mainstream commercial cinema.
Admittedly, there is nothing startlingly novel about the poor-boy-rich-girl love story in "Sairat", which has minted over Rs.50 crore already. Director Nagraj Manjule has said that his film is a tribute to the classic love stories of mainstream Hindi cinema, like "Qayamat Se Qayamat Tak" and "Ek Duuje Ke Liye".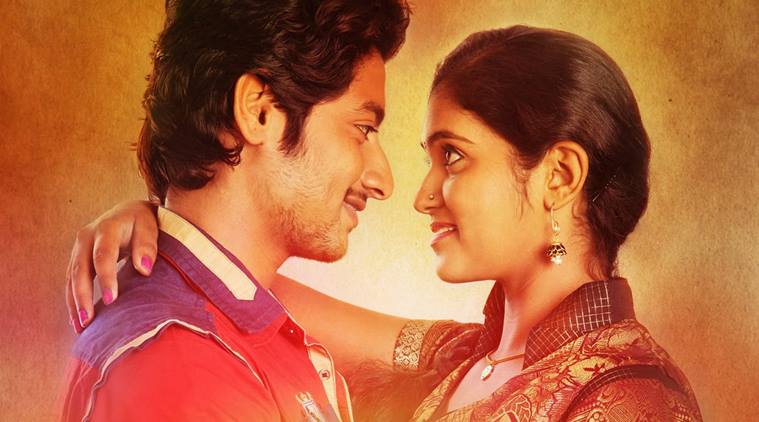 This is not quite that glamorous gauzy misty territory where the couple's mutual passion plagued by parental fury takes wing. Yes, there is an elopement at the heart of "Sairat". As in Mansoor Khan's "Qayamat Se Qayamat Tak", the lovers flee to relative safety and set up their home before they are hunted down by their ireful families.
But "Sairat" is not a designer romance with adolescent emotions adorning the newly-painted walls of an idyllic dream home. It resolutely averts the overt cuteness of Bollywood love sagas. Though the female protagonist is affectionately called Archie, there is none of the cloying Valentinian sentimentality of the Archies cards and messages in this family.
What we get is a love story denuded of romantic trappings, a romance without the 'romance', so to speak. To preserve the authenticity of the milieu where the central relationship blossoms, the director has shot the first half of the film in his native village in Maharashtra.
Like his first highly acclaimed Marathi film "Fandry", in "Sairat" too, Manjule deals with the dynamics of the caste system as applied to a love affair between a backward caste boy and a privileged class girl.
The actors, Akash Thosar who plays the underprivileged Parshya and Rinku Rajguru as the fiery rich girl Archie, are completely new to the camera. They bring no preconceived image to their characters and are absolute naturals, so much so that one begins to empathise with their emotions as one would about a young inexperienced couple which has moved into our own neighbourhood.
At its heart, "Sairat" is a consummate protest against any kind of opposition to two individuals in love. There is a very significant moment in the narrative where Archie and Parshya are riding by on a scootie (interestingly he is the pillion) and they see young couples being hounded on the pavement by cops.
Here, the film's protagonists become a part of the audience in condemning the moral police.
Not all of "Sairat" is dazzling in its uniqueness. The storytelling doesn't aim to gleam like a polished diamond. There is an endearing unvarnished quality to the storytelling, as if the characters had never heard of "Qayamat Se Qayamat Tak".
Most impressively, "Sairat" doesn't set out to impress us by being the most ruthlessly revisionist version of William Shakespeare's "Romeo & Juliet" yet.
The director has a love story about two socially unequal people to tell. Little did he know, or care, that it would acquire legendary proportions in no time at all.
📣 The Indian Express is now on Telegram. Click here to join our channel (@indianexpress) and stay updated with the latest headlines
For all the latest Entertainment News, download Indian Express App.
The Indian Express website has been rated GREEN for its credibility and trustworthiness by Newsguard, a global service that rates news sources for their journalistic standards.