Written by
Priyanka Sundar
| New Delhi |
Updated: April 14, 2017 9:34:52 pm
Pa Paandi movie cast: Rajkiran, Revathi, Prasanna, Chaya Singh
Pa Paandi movie director: Dhanush
Pa Paandi movie rating: 3
Pa Paandi (Power Paandi) is a beautiful story about a man in his 60's who feels caged in his home – cage made of gold at that. It is about a man whose world is his family, a man who has a deep well of love for his grandchildren and a man who hasn't forgotten his first love.
Pa Paandi, the directorial debut of Dhanush starring Rajkiran, Revathi, Prasanna and Chaya Singh is about the life of stunt master Power Pandi. Pandi has earned his name in the film industry by doing various stunts for actors like Rajinikanth, Amitabh Bachchan and other big stars of the 1980s and 1990s. In the industry today, he is considered a legend among other stunt masters, but to the society – he is still an old man who used to do stunts in films. His son, 'who has provided him with shelter, food, two beautiful grandkids, and freedom', his daughter in law (Chaya Singh) – who makes sure that he gets his Bermuda Grass juice everyday and treats him with respect, and his grandchildren who love him more than their parents – they are Paandi's world. He has a young friend, a boy who also happens to be his neighbour. On the surface, he has everything – but there is still this hollow feeling and Rajkiran, who plays the titular role has us enchanted with his portrayal.
Direction:
This is Dhanush's debut directorial. His performance as an actor has spilled over to his directorial movie as well. It was surprising to see him pick up a small movie, cast Rajkiran and work on straight-forward commercial film. When the project was initially announced, people expected him to work with a big name and basically just jump in head long. The actor turned director did not do that. Seems to have worked for him though. The actor had earlier said how this is a simple movie, but is all hearts. This reflects on the silver screen from the first shot. Three generations on a single screen reflecting each other, but at the same time coming from opposite directions, is one of the best scenes in the film. Also, taking some stereotypical ideas that people have come to have now, and turning it around on its head has been done quite well.
Story:
Well, the story is about taking care of your parents. It was quite clear when the trailers came out, that the plot would revolve around this and the fact that a 64-year-old man falls in love. But, the beauty of this story lies in its simplicity. To take the mundane everyday things that happen around us, to add humour and string it all together. It was done really well.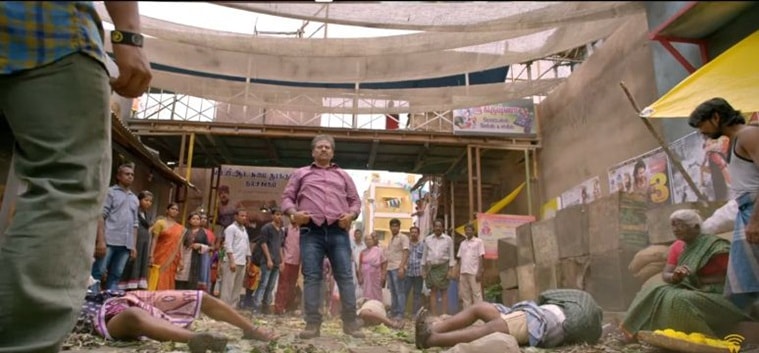 Can you imagine a 64-year-old man in a fight sequence? (No, we are not talking about Rajinikanth) Well, there is this scene where Rajkiran fights off thugs and drug peddlers on the streets and it is convincing. There is no time to question if it is logically possible because you are laughing at the humourous choreography. And when he gets an attack after teaching a few street lechers a lesson, well, Revathi's reaction to this is the movie in a nutshell.
Though as the plot unravelled, we could expect what was about to come, the climax scene was whimsical and worth it.
Cast:
Rajkiran plays the role of a 64-year-old man creatively. As the protagonist, from his intro scene to the climax, he reminds you at different instances of different people in their 60s. His character traits – jogging in the early morning, his rapport with his grandchildren, his bewilderment with the growth in technology and the many times he says 'when I was your age' is something that we have seen in people on the other side of 60. There are certain scenes that no one could have done better, and there are certain dialogues that no one could have delivered better. Not while keeping it simple.
Revathi is in the film for a very short period of time, but she steals the show. The way she sits down with her daughter (Dhivyadharshini) and discusses the idea of companionship at 60 – nothing like it.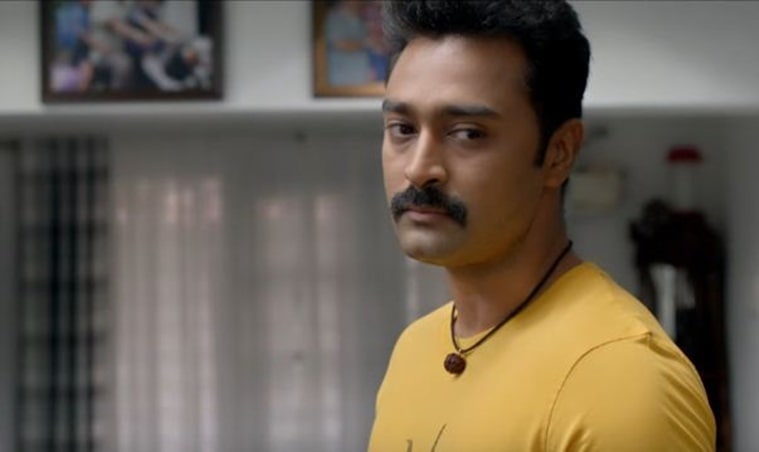 Prasanna, who plays the role of his son is the man you see everyday. Early thirties, managerial position, hectic work schedule and the whole package. He loves his father in his own way, but almost everything that Paandi does, seems to annoy him somehow. Prasanna has got the look of an annoyed son, spot on too.
Chaya Singh, who plays the daughter-in-law is the extension of the family. There is not much of her that we see on the screen, and most of the time her role seems complementary to that of Prasanna.
Dhanush and Madonna Sebastian's extended cameo add great value to film. The supporting cast, especially the grandchildren have given a great performance.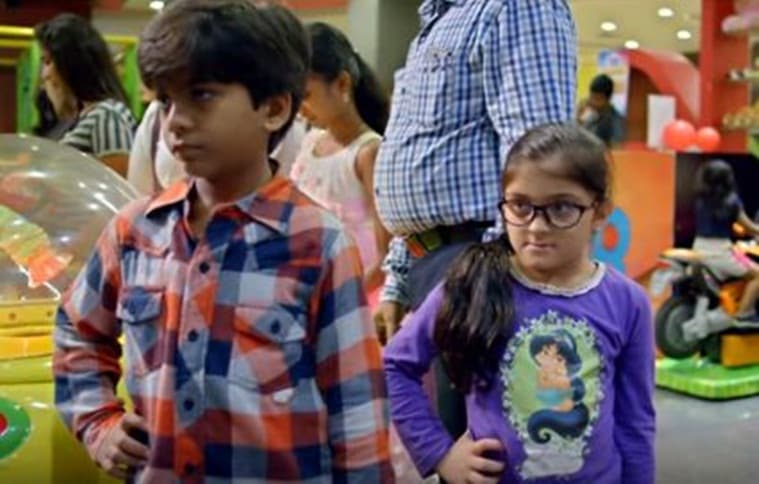 Music:
If simplicity is the heart of the film, Sean Roldan's music is the soul. The background scores and the album itself is all about narrating Power Paandi's story. Lyrics by 'Poetu' Dhanush, Selvaraghavan and Raju Murugan fit like a glove with the film.
Also read | Power Paandi is about embracing love and positivity: Dhanush
Cinematography:
Velraj, who had earlier worked on films like Vellaiyilla Pattathari, Thangamagan and Aadukalam with Dhanush is the cinematographer of this film. There are certain scenes which could have been better, especially the one with the snake. That was an irritant. But, otherwise it was mediocre.
The Indian Express website has been rated GREEN for its credibility and trustworthiness by Newsguard, a global service that rates news sources for their journalistic standards.