Written by
Shaikh Ayaz
| Mumbai |
Updated: January 11, 2018 9:41:06 am
It isn't easy being Anurag Kashyap. As the poster boy of the new wave, he bears the weight of the entire indie lot. The undisputed face of neo-realism, served in a Bollywood style, Kashyap has been praised and dissed for both fighting the system and working it. Was Bombay Velvet so horrendous that we still can't forgive Kashyap his rare Razzie? But, wait before you once again write off the Uttar Pradesh-born filmmaker. Reviews for Mukkabaaz following the prestigious Toronto International Film Festival premiere in September and a sold-out MAMI screening in October last year suggests a bouncing of Kashyap back into the forefront of fearless filmmaking. Starring Vineet Kumar Singh, a small-time regular with Kashyap in the ambitious Gangs of Wasseypur series and badass thriller Ugly, Mukkabaaz is being widely seen as Kashyap's return to form.
All this talk of comeback, however, is a little surprising given that the GOW maker was never out of form to begin with. It is useful to point out that Bombay Velvet, a box-office bomb and Kashyap's big missed opportunity at a grand scale, was preceded by the epic Gangs of Wasseypur series and Ugly and followed by Raman Raghav 2.0. While on one hand jokes were circulating about Kashyap brothers having singlehandedly brought upon the downfall of Ranbir Kapoor (Bombay Velvet and Abhinav Kashyap's Besharam were boutique flops) on the other, Kashyap was responsible for the rise of the little-known Nawazuddin Siddiqui who has since reserved his worst for the morally depraved world of Anurag Kashyap's cinema.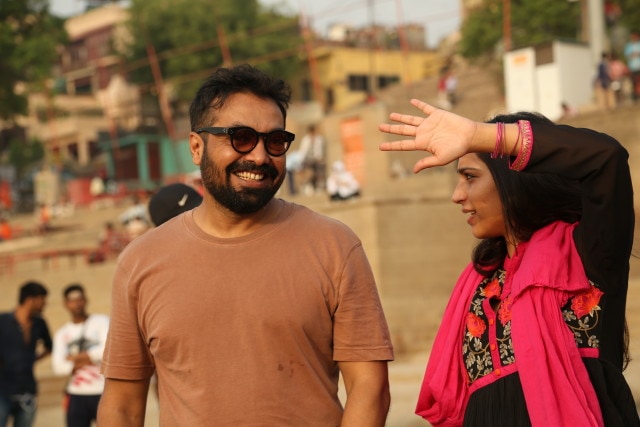 The Hollywood Reporter was one of the many Western publications that greeted Mukkabaaz with cheers at TIFF. "Packed with energy, humor, melodrama and fun, the Stray Dogs release has a wider appeal than for just sports buffs. It should please Kashyap's international fan base, even if the story is small-scale and more soberly realistic than his iconic Gangs of Wasseypur," the critic gushed. Another reviewer interpreted it as a "parable for modern India." Perhaps a nod to Scorsese's Raging Bull, an enduring fixation of Kashyap's, Mukkabaaz tells the love story of a boxer (Vineet Kumar Singh) aiming for the big shot in the director's native Uttar Pradesh. But it's an Anurag Kashyap film, so this is no ordinary love story. With its commentary on caste, Hindutva politics, religion and feudalism, Mukkabaaz is as politically loaded, it seems, as it can get.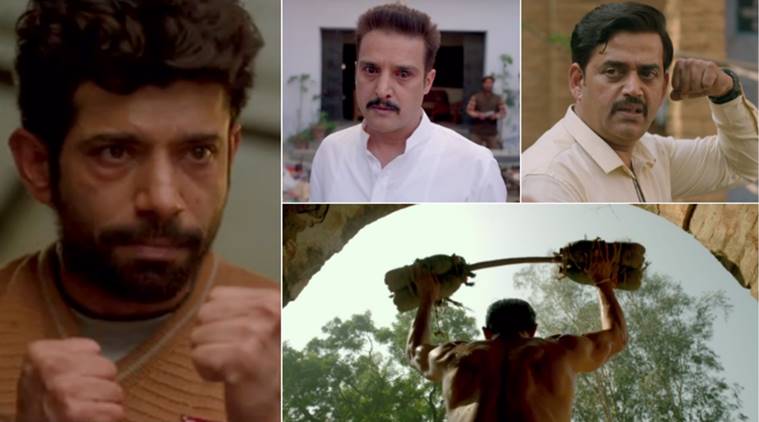 As a filmmaker, Kashyap has never flinched from portraying India's painful realities. As a protest artist, off-screen, he has always taken a stand, symbolising the best traditions of a Mahesh Bhatt or Shyam Benegal – vocal in their opinions and united by their belief in freedom of expression, secularism and more importantly, films as a tool for social commentary as well as personal reflections. Straying not too far from Bollywood tradition, Kashyap's cinema is a highly entertaining blend of unblinking and uncomfortable realism and fantasy. His characters sing but don't dance. They mimic Bollywood and are shaped by its pop culture aesthetics but remain at a distance, observing rather than participating. In Gangs of Wasseypur II, Tigmanshu Dhulia's coal mafia kingpin Ramdhir Singh warns of cinema's tendency to fool ordinary people while in the same film, paradoxically, another track involves Ramdhir's chief avenger Faizal Khan (Nawazuddin Siddiqui) as a cinema-smitten lover boy. Kashyap follows Faizal's romance (with permission, if you will) in a mock-Bollywood style.
Alternative, experimental, prolific and festival circuit regular, Kashyap has, in fact, long been inclined towards Bollywood, even if he doesn't say so. He's drawn towards the dark and the evil in man's nature and most films, if not all, carry political and social undertones. Kashyap began his career under the tutelage of Ram Gopal Varma. He wrote Satya for RGV but quickly moved out of the 'Factory' and after many false starts and setbacks (remember the jinxed Paanch?) finally managed to make his debut with Black Friday (2007), a gritty retelling of the 1993 Bombay bomb blast. Two years later, he hit it big with Dev.D and Gulaal. But the crowning glory was Gangs of Wasseypur series, the edgiest masterpiece of our times.
A cineaste, Kashyap's love for cinema is legendary and has invited comparisons with Martin Scorsese and Quentin Tarantino, two of Hollywood's most film-inspired filmmakers who could just well be masquerading as Cahier Du Cinema critics. Kashyap has picked up not just the graphic violence and coarse characters from these Hollywood giants but also their ear for eclectic music.
And it is here that Anurag Kashyap is at his Bollywood best. And it's here that he differs from Scorsese, Tarantino and the likes. The taste for music, perhaps, comes from his grounding in Bollywood as a boy growing up in dusty, cinema-infested North Indian towns. Does that make him more Guru Dutt than Scorsese? Possibly.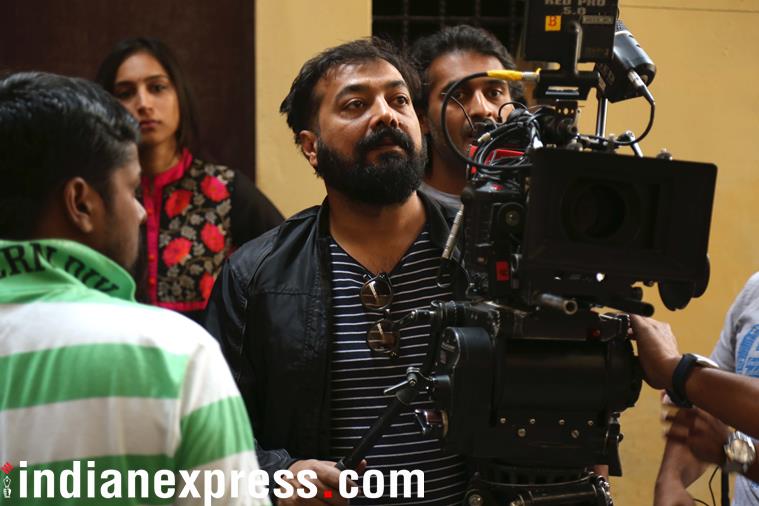 But Kashyap is not unusual in his belief in the power of musicals. Sriram Raghavan and Imtiaz Ali – all colleagues and comrades from another age – are making films with as much splendid music in them as Anurag Kashyap. They all make different films and different music but never stray far from their Bollywood roots. It's no surprise that one of the striking things about Kashyap's Mukkabaaz is that it features a riveting soundtrack – a hark back to the glorious musical times of Dev.D and Gulaal.
(Shaikh Ayaz is a writer and journalist based in Mumbai)
The Indian Express website has been rated GREEN for its credibility and trustworthiness by Newsguard, a global service that rates news sources for their journalistic standards.