The award functions are such a sorry state of affairs these days that there is little room left for prestige or novelty. And the words like 'performance', 'creativity', 'courage' and 'act' don't really matter in the larger scheme of things. Or so our filmmakers or jury or whoever is it who decides the winners in an award function seems to tell us.
You and I are mere mute spectators who will eventually end up watching selective entertaining moments from several award functions. Filmmakers and jury members are smart people. They don't endeavour to present an award to the 'best' as they don't believe in the word 'best' in the first place. By awarding the deserving candidate, they don't want us to take them seriously. They don't want to set any high standards for our films and performances.
That will not have enough entertainment value. It will ruin those opportunities to convert an award function into a profit-making circus. Who, after all, is interested in telling the world that our film industry is a professional place? That it has no place for deep-rooted nepotism and closely-knit camps.
So, why not make award functions more entertaining and more cluttered. Give an award to every actor who has been able to entertain us in some way. Don't leave anyone disappointed. If films and brand assignments aren't enough for our attention-starved stars, give them an opportunity to showcase their talent in an award function. Let them show their moves and take a lot of cash back home. Who cares if they were actually deserving of the award that followed the performance?
Award seasons are also time for patch-ups, family photographs and young actors making eye-popping appearances – hoping that would land them some film. Two award functions are already over and we already have more than one winner in different categories. Many critics are hailing Dangal as the best film of the year. However, films released in December will not be nominated in upcoming award fucntions.
We bring you a list of all the winners that are expected to win during this award season and who really deserve it. For it matters, who stands out best amongst a range of glittering performances from 2016:
Best Actor:
There are about 6-7  actors who end up getting nominated in this category. Usually, the award goes to an actor of a hit movie. It rarely goes to an actor who has done a phenomenal job in a not-so-successful movie.
Who will win: Amitabh Bachchan. The actor has given a stellar performance in Pink. It is one of the most popular movies this year. It has also done a decent business at box office. The award usually goes to a popular actor and save any last-moment upset, Bachchan is sure to win this award. He has already won it in two recently conducted award functions.
Who deserves it: Sushant Singh Rajput
Sushant Singh Rajput gave a compelling performance in MS Dhoni The Untold Story. We also saw some fascinating work by Irrfan Khan in Madaari and Manoj Bajpayee in Aligarh. However, Sushant Singh pulls an entire film with his act. He also has relatively less experience and surely deserves an award. However, he is not popular enough to win the award, Not this time for sure.
Best Actress
Who will win: Alia Bhatt who has given good performances in three films- Udta Punjab, Kapoor and Sons and Dear Zindagi. All three films have been successful. However, was Alia Bhatt the sole reason behind these films' successes? No.  But she is the most popular actor from the younger generation. That fact alone will fetch her the award.
Who deserves it:  Sonam Kapoor
Sonam was endearing as Neerja Bhanot in movie Neerja. The actor owns the film completely. She has essayed the role with pitch perfection. There is certain innocence that Sonam Kapoor brings to the character. Had it not been for Sonam's ability for portraying that vulnerability, courage and girl-next-door charm on screen, the film might have turned out be a vanity project.
Best Actor in a supporting role
Every year, one gets to see a galaxy of actors' competing for this category. We get to see a more diverse range of actors playing a supporting role in a movie. The competition is fierce. Often, we don't even see lesser-known actors getting nominated let alone winning the award. For instance, we will not see Kumud Mishra (MS Dhoni), Rajesh Sharma (MS Dhoni), Dhritiman Chatterjee (Pink), Kirti Kulhari (Pink) and many others getting nominated.
Who will win: Rishi Kapoor who enthralled us all with his act in Kapoor and Sons. But the film had a stellar cast including Ratna Pathak and Rajat Kapoor. Rishi Kapoor is a popular actor and there are high chances of his winning in this category at every award function this year.
Who deserves it: Rajkummar Rao
The actor's performance in critically acclaimed movie Aligarh lends a huge support to the film. In the film, Rajkummar Rao plays a journalist who finds sympathy for Professor Siras ( played by Manoj Bajpayee) who was sacked by the Aligarh University for being homosexual.
Best Actress in a supporting role
Who will win: Shabana Azmi. The actor plays a mother in Neerja who lost her 23-year old daughter during a plane hijack. The film has some shining, sensitive moments between mother and daughter where Shabana gives a compelling performance.
Who deserves it: Kirti Kulhari
Kirti Kulhari 's character in Pink was an interesting mix of vulnerability and strength. Kirti does complete justice to scenes including that of breaking down in the court. She convincingly plays a modern woman who doesn't bow down when her boss asks her to quit the job.
Best Film:
Who will win: Pink. Usually, the film with most nominations is given the award. This year Pink starring Amitabh Bachchan is leading with nominations at awards circuit. It has already been given Best Film award at recently conducted award shows. Pink is certainly amongst the best films of the year.
Who deserves it: Aligarh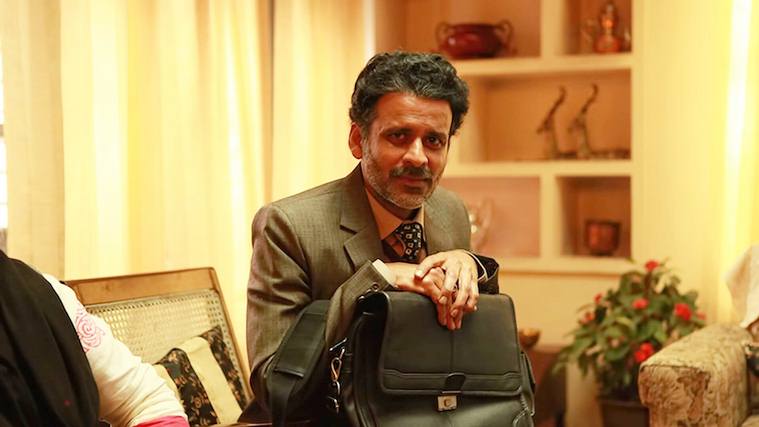 There are small films including Nil Battey Sannata and Phobia which will never get nominated in Best Film category. These films deserve recognition because of their content and originality. Aligarh starring Manoj Bajpayee deserves a special mention. The actor gets the role of a life time. It's a film that's a sad reflection of our own prejudices and complexities. Will it get nominated in Best Film category? No. Can it get any other award like Critics Best Film award? Certainly.
Views expressed are that of the writer.