Written by
Nandini Rathi
| New Delhi |
Updated: March 22, 2017 8:48:05 pm
Every filmic remake of a 'tale as old as time' must face the question of its necessity as it is hard to judge them without the factor of nostalgia for the old. Take the example of The Jungle Book — the live-action, modern retelling of the beloved 1967 Disney classic that came out last year and shined. Director Jon Favreau and screenwriter Justin Marks went back to Rudyard Kipling's original book, to bring back the sense of danger and wonder that his writing brought to Mowgli's story in the physical world of a real jungle with palpable danger, as opposed to the quieter, more domestic approach sought by the Disney classic which purposely deviated from Kipling's darker original. The filmmakers also rejuvenated its adventurous spirit by adding their own touches, such as by fashioning Mowgli as a little engineer with a 'jugaadu' quality to acknowledge his distinct homo sapien-ness, without hastening to return him to the human fold. Its bold attempt to rewrite itself with an atmospheric physicality, along with Neel Sethi's compelling performance, is what made The Jungle Book, 2016 worth revisiting.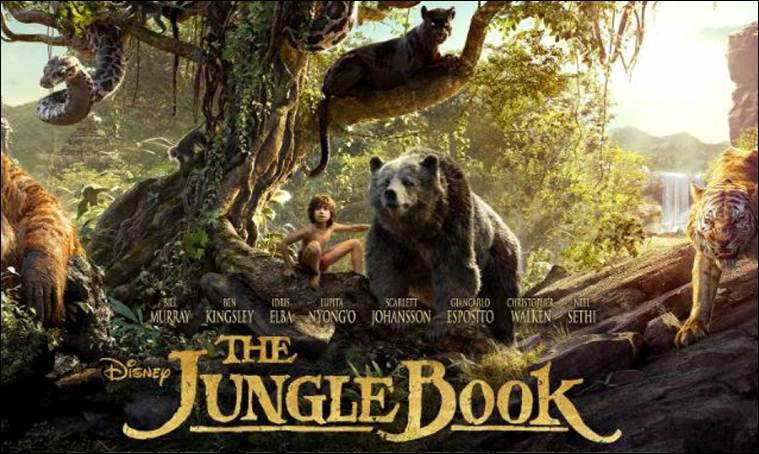 So then what is new about the Emma Watson and Dan Stevens starrer, live action Beauty and the Beast?
Director Bill Condon's live-action remake of Disney's animated 1991 classic Beauty and the Beast, released yesterday amid a buzz of controversy centered around his proclamation that he's given Disney its first openly gay character — a feat meant to be progressive and a crucial distinguishing factor from the plot of the older renditions. His characters, with Belle (Emma Watson) in particular, were also supposed to be upgraded into more three dimensional persons with backstories and motivations. Unfortunately, the product turns out almost too chaste, too vanilla, distinguishing itself so little from its predecessor that the endeavor feels frustrating and more of a cash-grabbing opportunity by the fairy-tale franchise, in spite of the charm infusion.
Much like Finding Dory's controversial, much exaggerated "lesbian couple", the homosexuality of LeFou (Josh Gad), a sidekick friend to the village hero/villain, Gaston (Luke Evans), is revealed to be little more than a PR flurry without payoff. Never mind that Malaysia decided to not release it, unless a particular scene with LeFou was edited out. While plenty of virtual ink was spilled on this curiosity, this officially "gay" character turned out to be a rather regressive, confused and clingy caricature — amounting the hyperbolic "twist" to a wasted opportunity.
Another distinct factor for the film was to be a more visibly-feminist Belle. Emma Watson had told Entertainment Weekly that Belle in the movie is now the talented inventor, instead of her father. The marketing suggested that she would be given more of a background and more purpose in life. But this again amounts to an inconclusive, add-on scene (that goes nowhere) about her doing the laundry in an innovative way to save time for reading and teaching a little girl to read (for which the villagers take her to task). As Tasha Robinson from the Verge puts it, "The idea of Belle trying to overcome institutionalized sexism in a provincial town is a pretty heady one. But again, the film does nothing with it". The old regressive trope of she being 'not like other girls' is still lingers in 2017 remake — the only trio of girls we see of Belle's age in the village are shown as ditzy and swooning for Gaston, obviously oblivious to his faults. The lack of depth makes these selling points into lip service that fail to affect any plot contours and directions. 
The new Beauty and the Beast is a sanitised take to be sure. It insists on the competence of the bookish and clever Belle but chooses not to go in the problematic territory of the original — he a beast and a prince, and she his prisoner and therapist — thus a tale of male animality and female captivity with an understated psychosexual subtext [an easy to identify trope in many other movies like the Twilight series and King Kong]. Whatever this prince's (Dan Stevens) troubled past and transformed appearance (which is not that scary), he is soft at heart and giving to the easy charm of the well-read Belle, who for her part, appears to linger back by choice and persuasion of the staff (if anything, the fear of wolves is the only understandable hurdle for anyone to escape). She chooses to rescue and revive the injured Beast without manifesting any semblance of a Stockholm syndrome and also actively cherishes the freedom afforded by his vast library of books, compared to the measly few she gets to re-read in the village. An added scene that helps her revisit her past with the help of the Beast wishes to illuminate a genuine deepening of their bond. This is something good but not fleshed out enough to effect a palpable change. It remains confined within the overall lack of imagination in the storyline.
Watson for her part is adequately charming, but for those of us who have watched her shine over the years in the shoes of brave and brilliant Hermione, there is little new ground for her to break as Belle. In keeping with the Hollywood musical tradition, the actors in this one sing their own tunes for the movie. Since voice is crucial to character in musicals (Think Julie Andrews' landmark achievement in The Sound of Music), Watson provides a clean delivery that does the trick just fine but fails to grab any renewed attention to her character. 
The take is compellingly done with visuals while it lasts, but it possesses little aftertaste and finds a place among other two less memorable live-actions in Disney's fairy tale genre (Maleficent, 2014; Cinderella, 2015). As one critic Mike Rainer wrote, seeing it may tempt one to go back to the compact animated version (a whole 36 minutes shorter) for a refreshment. For those who do not mind black and white classics, another fulfilling watch to the well-told tale would be to procure Jean Cocteau's hot and haunting French take to Beauty and the Beast (Original title: La Belle et la bête) from 1946 — a non-Disney production. 
For all the latest Entertainment News, download Indian Express App