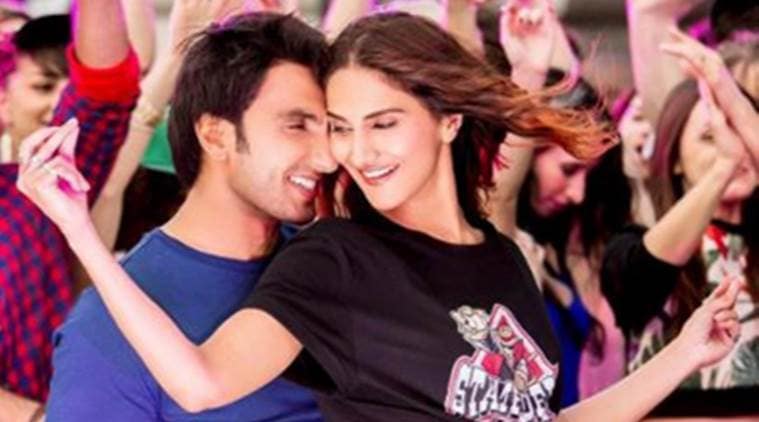 Befikre
Composer: Vishal-Shekhar
Lyrics: Jaideep Sahni
With Befikre, Aditya Chopra's latest offering, composer duo Vishal-Shekhar has yet another average outing. Their last one, Sultan, couldn't do much in terms of music. What makes Befikre's average album relatively palatable is the presence of music producer Mikey McCleary. Having a music producer and a composer in a Bollywood album — where all musical hats are generally worn by the composer — is a new concept. McCleary's arrangements make ordinary compositions by Vishal-Shekhar sound better.
The album opens with Nashe si by Arijit Singh, which is one of those addictive numbers that isn't great in terms of quality but has a catchy hook and groovy beats that even non-Bollywood people are humming. Arijit sings with the intonation of Mika Singh and does a better job. The composition's contours are similar to soft acoustic Punjabi compositions we've heard recently but Mc Cleary puts pop beats and electronic mixes to turn it into a ditty that has dance floors on fire.
The title song, Ude dil befikre, which has a Mediterranean pop sound, comes next. Sung by Benny Dayal, the hip piece, which is the toast of radio these days, has qanun, oud and Arabian flutes paired with drums and synths to create rhythmic structures that produce a rich variety of patterns. Papon's delicate Labon ka karobaar is a nice, soft melody that has McCleary's European influences coming through in very smooth yet precise accordion interludes paired with fiddles, duduks and cajons.
Sahni's old-fashioned lyrics — Jebo mein bikhre hai taare, khaali huya aasma paired with an old-world European folk composition structure may take you to the '60s style of Bollywood music. It is only occasionally that the album sparks to any sort of life after this. Je T'aime by Vishal Dadlani and Sunidhi Chauhan comes with big string arrangements and is the album's attempt at a romantic piece. It begins well, the trumpet helping out, and then the Mediterranean sounds are back. One wonders why. They are too sudden and don't make any sense. The song suddenly begins to take strange directions and becomes a jumble of sounds. You and me needs to change, beginning with that "me" in the title.
The song, rendered by Nikhil D'Souza and Rachel Varghese, is forgotten as easily as it appears. Khul ke karen pyar, a Punjabi track paired with brass and electronic sounds is just about alright. It isn't different from typical Punjabi songs and not as brilliant as Kala chashma. Lyrics such as Ishq di bunjee make us feel a little awkward about concepts of love. The orchestration is fun though. Befikre is neither a disaster nor is it brilliant. Buy it only for Papon's song.