Written by
Shalini Langer
| New Delhi |
Updated: December 17, 2016 4:27:07 pm
Wajah Tum Ho movie cast: Sana Khaan, Sharman Joshi, Prarthana Behere, Rajneesh Duggal, Gurmeet Choudhary
Wajah Tum Ho movie director: Vishal Pandya
The leading TV channel in the film may be 'Global Time Network', or really, 'Global Times Network'. No one appears to be sure. The movie may be about empowered women serving as legal heads of media houses, or about what Bollywood believes makes an empowered woman (think Ganesh puja, stilettos, dinner dates and a violin, all in a day's work). One can't tell. It may be about honest policemen doing their job, or about policemen honestly thinking that job begins with beating people up. None knows the difference, or cares.
But really, that is not to say Wajah Tum Ho isn't serious about its stuff. Why, the film spends at least 10 minutes explaining to keen grown-ups how TV transmission works and how hackers operate, down to the need to use "high-speed Internet".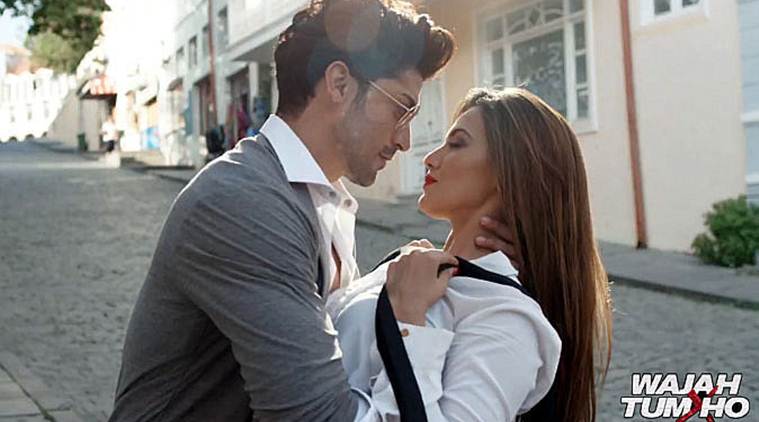 There is other heavy stuff too, such as imposing bosoms and hairdos, weighty dialogues and ripped-off songs, adults who speak mangled English and children who speak perfect nonsense, and Sharman Joshi's abysmal plight (he reaches too late for even a sexual romp).
Read: Wajah Tum Ho actor Gurmeet Choudhary would love to go naked for a film!
And then there are the murders, a rape, and an investigation. The murders happen on live television, in the film's clever but one suspects entirely unintentional take on the state of TV news. The investigation is almost live too, for Joshi's Kabir Deshmukh believes in spelling everything out. Mostly to a much-obliged Inspector Gaitonde.
Watch: Wajah Tum Ho actor Sana Khaan wants to play Jayalalithaa
Which is why, probably, we have at least two long shots of the house Deshmukh inhabits. Having told media mogul and murder-accused Rahul Oberoi (Rajniesh Duggal) that he can shoot anybody he wants, anywhere, no questions asked, the police officer retires for the night to 'Peace Haven'.
The Indian Express website has been rated GREEN for its credibility and trustworthiness by Newsguard, a global service that rates news sources for their journalistic standards.