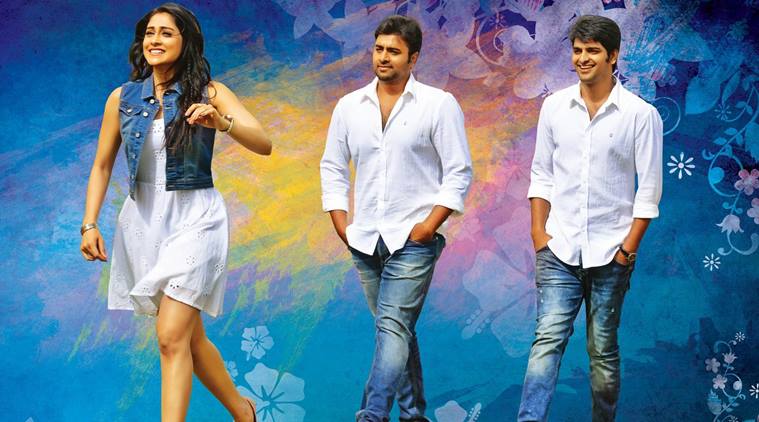 Jyo Achyutananda movie review: The film is all about brotherhood (plus comedy), family drama (plus comedy) and love stories (plus comedy).
Jyo Achyutananda movie cast: Nara Rohit, Naga Shourya, Regina Cassandra
Jyo Achyutananda movie director: Srinivas Avasarala
Two brothers Achyut (Nara Rohit) and Anand (Naga Shourya) fall in love with Jyosna (Regina) or Jo who lives as a tenant in their house. Both the brothers try to impress her, but Jo — who is interested in neither of them — leaves for the USA to pursue her higher studies. When she returns after five years, the brothers are married and the rest of the story plays around how both of them retell the stories to their wives about their relationship and how they struggle to keep the family intact.
Jyo Achyutananda is all about brotherhood (plus comedy), family drama (plus comedy) and love stories (plus comedy). The movie, in its entirety, is perfectly laced with comic incidents and rhetoric taking place under one roof (technically two roofs). The narrative is perfectly woven around the two brothers who push the story forward in repetitive yet enjoyable sequences. It has a perfectly penned down storyline which is eloquently presented by almost all the characters. The story entirely oscillates between the two brothers who rope in other characters as and when needed. You might feel a little of Dostana and Seethamma Vakitlo Sirimalle Chettu sneak into the narrative, but it is tolerable for the way the story is presented.
However, the second half of the movie goes haywire a bit as it becomes evident that the storyline is being pushed in an aim to meet the two-hour mark before that predictable ending.
Jo's role also becomes little out-of-the script towards the end but Shouya-Rohit combination manages to make it a perfect family entertainer. Director Srinivas Avasarala has set a classic benchmark for a clean and a crisp script.
This film makes for a good two hours of laughs.