Written by
Manoj Kumar R
| Bengaluru |
Updated: February 13, 2018 3:08:20 pm
Malayalam song "Manikya Malaraya Poovi" from Oru Adaar Love is creating waves on the internet. It is another collaboration between music composer Shaan Rahman and actor-playback singer Vineeth Sreenivasan. They previously collaborated for a song called Jimikki Kammal, which became a global rage.
While the latest song is far from beating the Jimikki Kammal feat globally, it has dominated the pop culture discourse on social media and has turned young actor Priya Prakash Varrier into an internet sensation.
"Manikya Malaraya Poovi" is a famous mappila paattu (a folklore Muslim song genre) that was originally composed by Thalassery K Refeeque to the lyrics penned by PMA Jabbar. Shaan, who is basking in the response he has been receiving for his recreated version of the mappila paattu, took a few questions from the Indianexpress.com.
What's the secret of your successful partnership with Vineeth Sreenivasan?
This is not the first time somebody is asking me this question. But, the thing is I don't have the answer. When you compose something, you get the feeling that if he or she sings, this song it will be perfect. When I was composing "Jimikki Kammal", I wanted Vineeth to sing it and I made him do it. The result was amazing. The same thing happened with "Manikya Malaraya Poovi". I wanted Vineeth to sing this song. And I was about to tell the director (Omar Lulu). But before that Omar told me that he wanted Vineeth for this one.
It's been a long time since Vineeth sang a mappila paattu. His first song was "Kasavinte Thattamittu" (a mappila paattu from Priyadarshan's movie Kilichundan Mampazham). That was a huge hit. Then came "Ente Khalbile" from Classmates and it became a super-duper hit. Not many mappila paattu came in his voice. So, I wanted to try him out for this song.
What do you think makes Vineeth Sreenivasan's songs click with the audience?
I think he has some kind of connection with the audience. It is also the way he approaches a song. He is not like 'I'm here to sing a song. I will just do that and leave.' He gets involved in the song. He wants to know more about it. He is also a director. So he asks about the situation of the song and he sings it keeping all that in mind. He is a very versatile singer.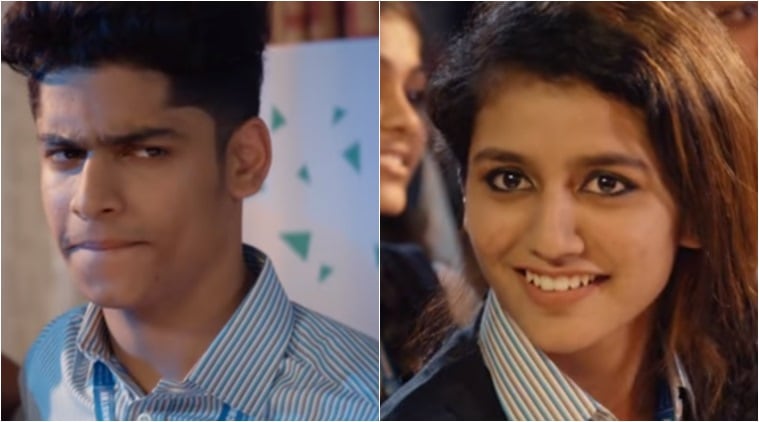 Tell us a bit more about "Manikya Malaraya Poovi"?
It is a very old mappila song. We grew up hearing this song and it's usually played at wedding ceremonies and other functions. Vineeth himself has sung this song a lot of times on various stages. The original song is a lot faster than this (Shaan's version). It was Omar's idea. He said Shaan it's going to be your movie as we are going to have eight or 10 songs. He said we're buying the rights of the song "Manikya Malaraya Poovi" and we want you to recreate it in your own way.
It's a very famous mappila song. If you handle it in a wrong way, it will backfire. I didn't put in much of instrument. I reduced the tempo. I wanted Vineeth's voice to be the highlight. I kept the music light so that people don't tag it as a remix of original "Manikya Malaraya Poovi".
The picturization was also good.
I didn't know how Omar was going to shoot the song. He said four or five kids will be playing this song on stage. That's the only information I had and that's the only information I needed. When I saw the video, I loved it. It's so breezy.
What do you feel looking at the reactions Malayalam songs get from the worldwide audience?
We have very amazing singers and music directors in Kerala. We need to show them. They really don't know the potential. A Malayalam song that became a worldwide hit before "Jimikki Kammal" was "Lajjavathiye" (from 2004 film 4 the People). When it came out, it was a massive hit and it was the time when absolutely there were no social media. When "Jimikki" became a hit, that's when people stated understanding music has no language barriers. When I used to compose a Malayalam song for a Malayalam movie, I only expected it to become a hit among the Malayalees. But, what happened with "Jimikki" was entirely different. Not everybody knew what the film is about, or who is the director or music composer. But, everyone knew "Jimikki". That's the beauty of it.
Someone told me, '"Jimikki" became a big hit and I don't think any other Malayalam song (from anybody) can become such a hit again.' I said, 'why not?'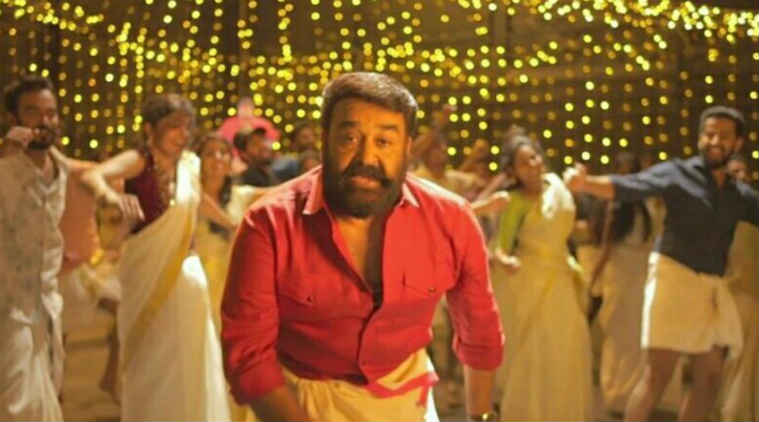 Life after "Jimikki Kammal"?
I have been getting a lot of offers from Tamil, Telugu industries. And a lot of Malayalam movies as well. The Malayalam film industry is my home ground. I will do one or two movies in other languages but my main concentration will be on Malayalam.
What are the other projects you are working on?
I'm doing a Tamil film Mangalyam Thanthunanena, which has actor Jai in it. I have a few other exciting projects in the pipeline, including Love Action Drama and Aravindante Athidhika.
Read: Oru Adaar Love track Manikya Malaraya Poovi: The Priya Prakash Varrier song is sweet but not extraordinary
📣 The Indian Express is now on Telegram. Click here to join our channel (@indianexpress) and stay updated with the latest headlines
For all the latest Entertainment News, download Indian Express App.
The Indian Express website has been rated GREEN for its credibility and trustworthiness by Newsguard, a global service that rates news sources for their journalistic standards.