Written by Shilpa Jacob | Kochi |
Updated: January 6, 2017 4:19:25 pm
Malayalam film actor Jayaram said Om Puri's death is a "big loss to the country". Talking about his experience of working with Puri, the actor said, "Will never forget those moments." Jayaram, who acted with Om Puri in 'Aadupuliyattam' (2016), said in a post on Facebook.
WATCH VIDEO | Bollywood Mourns Death Of Veteran Actor Om Puri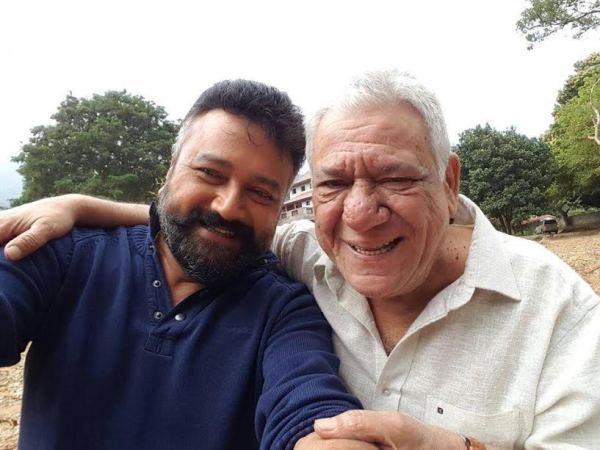 "He was such a down-to-earth person, who remembered each and everyone's name in the whole team," remembers Kannan Thamarakkulam who directed "Aadupuliyattam". He also recalled an anecdote while filming. "Om Puri sir was booked into a big hotel near the location. But one day, he came to the hotel where I and rest of the crew were staying and asked me to put him in our hotel".
WATCH VIDEO | Veteran Actor Om Puri Passes Away At 66, His Cinematic Journey
Kannan said he had to persuade him to act in the film. "When we approached him for the role, he refused initially. He said he was not interested to act in regional films then. But after reading the script, he said he was happy to be part of the film. After the shoot, he expressed his wish to act in more Malayalam films again, Kannan said.
The versatile actor has acted in three Malayalam films, of which only two were released. Om Puri debuted in Malayalam with Lenin Rajendran's 'Puraavrutham' in 1988. The female lead was Revathy. He acted in another Malayalam movie, 'Samvalsarangal' the same year. However, the completed the film was never released.
WATCH VIDEO | Bollywood Mourns Death Of Veteran Actor Om Puri
Om Puri returned to Malayalam after 28 years with "Aadupuliyattam" last year. He played a key role in the film with Jayaram and Remya Krishnan.
📣 The Indian Express is now on Telegram. Click here to join our channel (@indianexpress) and stay updated with the latest headlines
For all the latest Entertainment News, download Indian Express App.
The Indian Express website has been rated GREEN for its credibility and trustworthiness by Newsguard, a global service that rates news sources for their journalistic standards.