Tom Cruise will return as a Navy pilot in the sequel of his blockbuster film Top Gun. The news was announced by the superstar himself with a tweet in which he also revealed the name of the film – Top Gun: Maverick. The 55-year-old actor shared a picture from the first day of the shoot which has him gazing at a fighter plane with the text 'Feel The Need' embedded on it. This phrase is a perfect throwback to the Top Gun dialogue – 'I feel the need, the need for speed.'
As per reports, the Top Gun sequel will be set in modern times and features fighter pilots including Tom's character grappling with drone tech that is making their old style of flying obsolete. The actor will be reprising his iconic character of Pete "Maverick" Mitchell.
#Day1 pic.twitter.com/7jjPL277Es

— Tom Cruise (@TomCruise) May 31, 2018
While Jerry Bruckheimer will return to produce the sequel, director Joseph Kosinski will helm it. Joseph has films like Oblivion and Tron: Legacy to his credit.
The original Top Gun had cemented Tom's career making him a global star. It revolved around the Top Gun Naval Fighter Weapons School which trained the best pilots in the business. When Maverick joins the academy, his high handedness isn't welcomed by many.
The story traces Maverick's struggles towards not just acquiring the flying skills and competing to be the top pilot but also grabbing the attention of his pretty flight instructor Charlotte Blackwood (Kelly McGillis).
And to add to the happiness of his fans, Tom had recently said, just like its original, that 'there may be another volleyball scene, too!'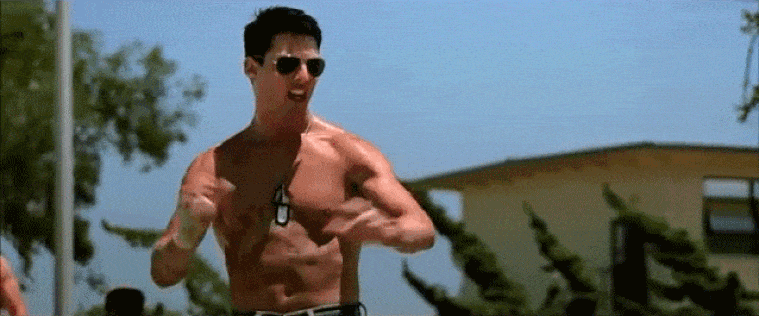 Top Gun: Maverick will hit theatres on July 12, 2019.