Written by
Kshitij Rawat
| New Delhi |
Published: April 3, 2018 3:00:40 pm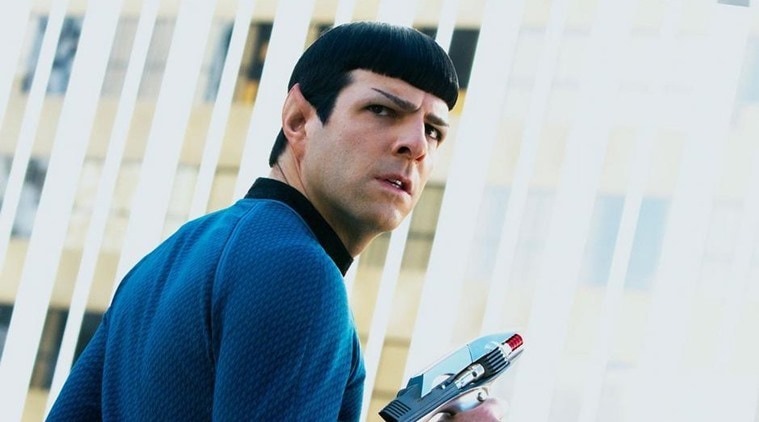 Star Trek 4 has as many as 3 scripts in development.
Zachary Quinto, who plays Spock in the modern reboot of Star Trek franchise starring himself and Chris Pine, has revealed that as many as three scripts of the fourth film are in development. He also says there may be more than one Star Trek film currently under consideration. The modern Stark Trek film series has been successful in generating the craze that the classic TV series and films had. The films also stars Karl Urban, Zoe Saldana, Simon Pegg and others. The last film may have underperformed at the box office, but all three films have received positive reviews.
Late last year, it was reported that Quentin Tarantino had apparently pitched an idea for a Star Trek film to Paramount Pictures the studio that owns the rights to the franchise. Notably, Tarantino has never worked on a popular franchise as he likes to have total control over its creation with original stories. If the reports are true, this is something of an uncharted territory for the Pulp Fiction director although he did express a desire to make a James Bond film once.
While speaking to Entertainment Tonight Canada, Zachary Quinto said, "First of all, I think there's a couple of scripts. Because there was a script being written before Quentin Tarantino came up with his idea for a potential film. And so I think they are kind of developing more than one. So I don't know what is going to happen. Quentin is off doing another movie. So, I feel like we are in a state of anticipation. All of us are really excited about the idea of working with Quentin on a Trek film, but I know Simon Pegg and Doug Jung, who wrote the last film, are writing a script and there are another set of writers writing a script. So I don't know. I don't know what's going to happen."
For all the latest Entertainment News, download Indian Express App