Stanley Kubrick's The Shining grew on me, I didn't understand it fully the first time I watched it. Being used to cheap thrill horror with masks, eerie set ups and loud background scores, science fiction fantasy or genre film like The Shining, build interest with time and exposure, as it's an acquired taste of cinema. The so-called genres films are usually not one-dimensional, plain structural narrative. It's a mash up of various elements. Some fine examples of genre films in India have been Ram Gopal Verma's pioneering efforts like Raat, Koun, Road and Bhoot. Socially sensitive filmmakers like Satyajeet Ray too have explored genre films in his classic science fiction GUPI GAYIN BAGA BAAYIN or Devi, questioning the horrors of the society. Filmmaker Shekhar Kapur also explored science fiction in his cult classic Mr. India.
Italian filmmakers like Dario Argento, world renowned for his cult horror films says, "Horror is the future. You must push everything to the absolute limit, or else life will be boring." With similar views, Stanley Kubrick pushing his limits has explored popular genres extremely skillfully, in meditative and artistic fashion, setting a benchmark for filmmakers of every generation. Japanese filmmakers like Shinya Tsukamoto and Takashi Miike are considered to be great genre filmmakers who continue to make films, blending horror with science fiction. Japan has had a great history of producing some great films, exploring these popular genres. Filmmakers like Hiroshi Teshigahara and Nagisa Oshima started exploring the horror genre decades ago, with the backdrop of Japanese folklore in their stories.
Adding elements like fantasy, surrealism or mystery adds more layers to a film and makes it a more interesting watch for the viewer. But, what if a horror and science fiction film also layers with tones of dark humor? This week my recommendation is a Mexican science fiction fantasy film The Similars or Los Parecidos by Isaac Ezban, available on Netflix.
Logline: Stranded in transit bus station one stormy night in 1968, eight strangers fall victim to seizures, only to wake up utterly altered.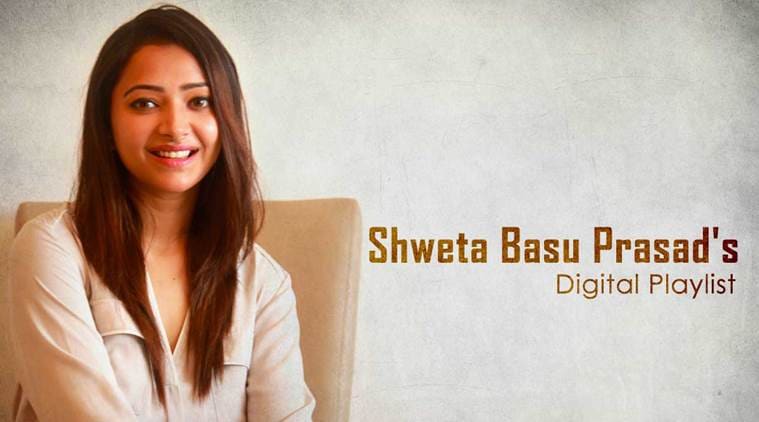 The film starts with Ulises (Gustavo Sanchez Parra) a simple worker in mine visibly upset with the bus stationmaster for not making phone calls to other stations enquiring about the bus schedule. Martin (Fernando Becerril) the bus stationmaster too engrossed in his adult magazines shuns Ulises saying it's a stormy night and there is no news for any routine. Stuck in the outskirts of Mexico at this bus station Ulises gets more and more frustrated for not being able to reach Mexico in time to be with his wife, who is delivering their first child. A strange native woman, (Maria Elena Oliveres) speaking a different language keeps chanting and practicing black magic in middle of the bus station, annoying Ulises further. Ulises gets the ray of hope when heavily pregnant Irene (Cassandra Ciangherotti) who's hit her husband and run away ends up at the bus station as well. With no buses at avail she eventually calls for a taxi. Ulises talks to her, gets her a soft drink and talks her into sharing the cab to the city. The film accelerates when Irene finds the housekeeping staff Rosa (Catalina Salas) frothing from her mouth in the washroom, falling victim to an unexplained seizure and wakes up growing a beard and moustache, resembling Ulises. Three more characters arrive with the taxi that Irene had called for. A medical student Alvaro (Humberto Busto) along with a woman (Carmen Beato) and her frail looking son Ignacio (Santiago Torres)
Rosa's "disease" has a domino effect, affecting the characters one after the other. Martin, Irene, Alvaro fall victim to seizures, also start frothing and growing beard and end up resembling Ulises. Convinced that Ulises is the one with the origin of the virus, Alvaro and Martin turn against him. Until Irene discovers that every magazine picture, posters at the bus station have also turned to look like Ulises. The tension builds when Ignacio remains unaffected by the "virus" and the revelations his mother makes about her son's strange super power to connect with greater people of the outer world, who come down with rain to steal the only power humans have – their identity – making humans each other's clones to a point where none of them remember how and when they became each other's clone and lose ability to recognize the defect makes the film intriguing.
Shot exceptionally well by Isi Sarfati at a single location of the bus station makes the film one of a kind. Meticulously arranged set up of the 1960's, stormy night with a mad barking dog outside the bus station, loss of contact make the audience experience the claustrophobia that the characters in the film are going through. Writer-director's Isaac Ezban quirky sense of humor reflects in the film as an undertone when all the characters start looking like each other, handling the fine line of horror and dark comedy skillfully. The ensemble cast play their parts honestly and participate with full gusto in the chaos. Rated 6 out of 10 on the IMBD and 95% on rotten tomatoes, The Similars premiered at Fantastic Fest, USA. It also screened at the prestigious Sitges international film festival, Spain, which is considered one of the biggest genre film festivals in the world. The Similars was one of the biggest crowd pullers at the MAMI film festival in Mumbai last year, which has been drawing a big number of audience for their mid night section, lately.
More from the world of Entertainment:
India being a mystical land with several mythological stories and folklores ends up producing mostly popular genres like romance, comedy and action. Unfortunately, not many filmmakers in India attempt to explore genre films, blending them well with ageold stories from this mysterious land. Although it is an explored genre in south Indian films, more commonly in Tamil and Malyalam film industries, Indian filmmakers are yet to fully explore genre films with the available material that India offers.
(Shweta Basu Prasad is a national award winning actress, famed for Makdee, Iqbal and television show Chandra Nandini. Shweta is a graduate in mass media and journalism.)
📣 The Indian Express is now on Telegram. Click here to join our channel (@indianexpress) and stay updated with the latest headlines
For all the latest Entertainment News, download Indian Express App.