Director Quentin Tarantino has said he knew about Harvey Weinstein's alleged sexual harassment towards a number of women. The 54-year-old filmmaker said he regrets about not doing enough to prevent the sexual misconduct that the females in the industry had to suffer at the hands of the disgraced media mogul.
"I knew enough to do more than I did. There was more to it than just the normal rumours, the normal gossip. It wasn't secondhand. I knew he did a couple of these things. I wish I had taken responsibility for what I heard. If I had done the work I should have done then, I would have had to not work with him.
"What I did was marginalise the incidents. Anything I say now will sound like a crappy excuse," Tarantino told New York Times in an interview.
The director has been Weinstein's frequent collaborator on films such as "Reservoir Dogs", "Pulp Fiction", the "Kill Bill" films, "Inglourious Basterds" and "The Hateful Eight".
Tarantino recalled when he was dating actor Mira Sorvino in 1995, she told him about Weinstein's weird behaviour, which included him giving a massage to her without asking, chasing her around a hotel room and even showing up at her apartment in the middle of the night – a story she recently shared with The New Yorker.
"I was shocked and appalled back then. I couldn't believe he would do that so openly. I was like: 'Really? Really?' But the thing I thought then, at the time, was that he was particularly hung up on Mira.
"She had won accolades for her performance in 'Mighty Aphrodite'. I thought Harvey was hung up on her in this Svengali kind of way. Because he was infatuated with her, he horribly crossed the line."
Tarantino said he believed that the problem would fix itself – Weinstein will back off as Sorvino was in a relationship with him.
He added over the years he got to know about several female actor friends who told him a troubling story of unwanted advances by Weinstein in a hotel room. When Tarantino confronted the producer, he offered the woman what he described as a weak apology.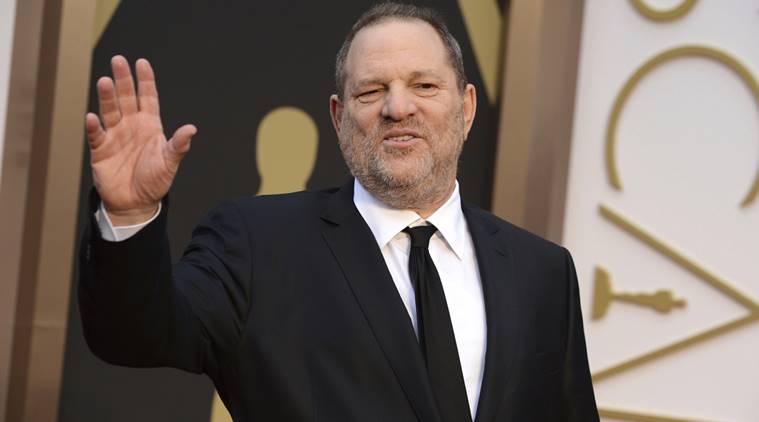 He also knew actor Rose McGowan had reached a settlement with Weinstein after an episode in a hotel room during the Sundance Film Festival. Tarantino added, "I'm calling on the other guys who knew more to not be scared. Don't just give out statements.
Acknowledge that there was something rotten in Denmark. Vow to do better by our sisters. What was previously accepted is now untenable to anyone of a certain consciousness.