By:
PTI
| Los Angeles |
Updated: March 20, 2018 7:18:52 pm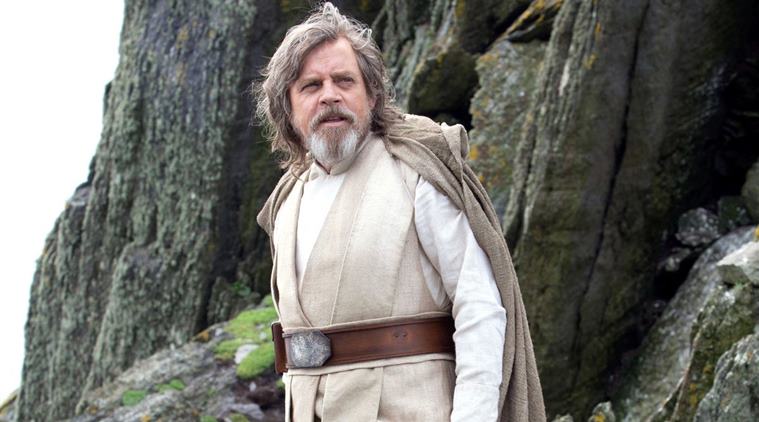 Mark Hamill has voiced the young Luke Skywalker for short film Forces of Destiny.
Mark Hamill's character of Luke Skywalker may be dead now, but the actor has reprised his Star Wars universe role for a short animated film. The 66-year-old actor has voiced the character in the new instalment of the animated series of shorts Star Wars: Forces of Destiny.
He voices the young Luke while he is still being trained by Yoda on Dagobah during the time period of The Empire Strikes Back. The title of the second short film is The Path Ahead. "Struggling with his Jedi training, Luke is grateful for master Yoda's offer to join him on a sojourn through the trees and swamps of Dagobah, until he learns that Yoda will be riding in his backpack! Minding Yoda, Luke learns to trust what he feels instead of what he thinks he sees," the official synopsis of the short film read.
Other actors from the Star Wars universe who have appeared in the animated series are Daisy Ridley, John Boyega, Lupita Nyong'o, and Felicity Jones. Recently, Mark Hamill also revealed the original ending of Star Wars: The Force Awakens and said, "When we were doing [The Force Awakens], Rian said, 'We might have boulders floating to show your Force emanating', so I was led to believe that I still had the Force and it was really strong in me."
He further said, "When I read [The Last Jedi] before [The Force Awakens] came out, I said 'what?!' and called JJ or Rian Johnson to say, 'Are you guys aware of this? Have you seen a cut? [Are] there floating boulders?" And they said, 'No, we caught that and we worked it all out."
For all the latest Entertainment News, download Indian Express App