Pop star Katy Perry has sparked engagement rumours after she was spotted wearing a diamond ring on her engagement finger at the MTV EMA awards.
Perry,who is dating singer John Mayer,showed off the ring at the awards while posing for pictures at the red carpet,reported E! Online.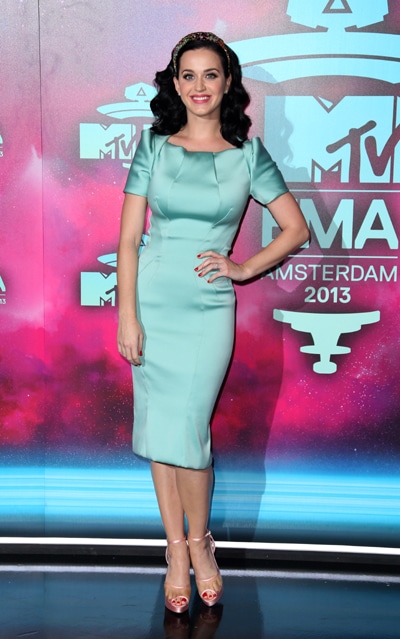 After the EMAs,when Perry was asked if her relationship with Mayer has got better as they get to travel together,she said,"I think so. But,John's away at the moment so he couldn't be here,he has an event."
The pair have dated on and off since the summer of 2012,and if the engagement news is true then this would be Mayer's first marriage and Perry's second. She married English comedian,Russell Brand,in 2010,and it only lasted for 14 months.