Written by
Samarpita Das
| New Delhi |
Updated: November 17, 2017 4:36:10 pm
We remember Rachel McAdams as the blonde Regina George from Mean Girls. With her performance in the Mark Waters directorial, Rachel managed to evoke hatred and admiration at the same time. You just couldn't take your eyes off her when she was on screen. Later she starred opposite Ryan Gosling in The Notebook.
Recently we saw her in Marvel's Dr Strange, alongside Benedict Cumberbatch. The actor always manages to steal the show and own her character even if she is not in the lead role. Here's a list of her films that you really should not miss.
Mean Girls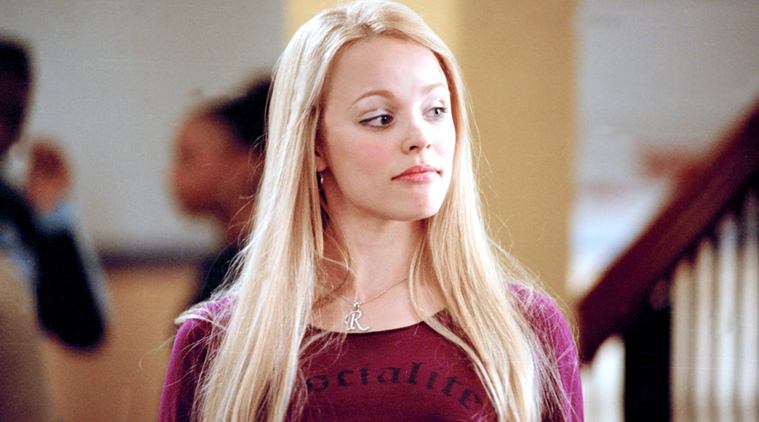 Although Lindsay Lohan was the protagonist of this film, Mean Girls became all about Regina George. What she wears, what she loves, where she goes, who she adores and how she can make the goofiest of things look cool with her confidence.
The Notebook
It's impossible to talk about Rachel McAdams and not mention The Notebook. Variety had rightfully said, "She (Rachel McAdams) skillfully carries much of the film's emotional weight with a free and easy manner." Some moments from this film became so popular that even Bollywood director Anurag Basu decided to use some of these sequences in his hit film Barfi.
Wedding Crashers
It's easy to get sidelined in a film featuring Will Ferrell, Vince Vaughn and Owen Wilson. However, this was no big deal for Rachel McAdams who sailed through her part in the film.
The Hot Chick
The Hot Chick demanded less of Rachel McAdams, who played Jessica, the popular high school girl. She managed to grab attention with her minor role
The Red Eye
The suspense thriller helmed by late director Wes Craven gave us goosebumps. It's difficult to decipher if it was Rachel or Cillian who kept us hooked to the screen. Both the actors did a marvellous job in The Red Eye.
Dr Strange
Where would Dr Strange be without Doctor Christine Palmer? In the Marvel film, she had a sliver of a role yet her talent was not completely wasted.
Sherlock Holmes
Rachel McAdams played the role of Irene Adler in the Sherlock Holmes franchise. In Arthur Conan Doyle's book, Irene was the only character who was able to surprise Sherlock Holmes with her intelligence. Rachel McAdams was perfect for the part.
Spotlight
Rachel McAdam played journalist Sacha Pfeiffer in the Oscar-winning film Spotlight. In an interview with CBC, real life journalist Sacha had said that Rachel had captured mannerism she didn't know she had. "She wanted to embody me psychologically." In a nutshell, if Rachel is ever planning to play you, you can be rest assured that she can perfectly reflect a side of you, that you probably didn't know existed.
Happy birthay Rachel! 
The Indian Express website has been rated GREEN for its credibility and trustworthiness by Newsguard, a global service that rates news sources for their journalistic standards.