Written by
Samarpita Das
| New Delhi |
Updated: February 11, 2017 6:46:52 pm
Jennifer Aniston became known for her character in the popular sitcom FRIENDS. As the actor turned 48 today, there is more to her, than playing Rachel Greene. Aniston, even to this day, is remembered for her portrayal of an uptight upperclassman, who is a selfish fashion snob in the blockbuster television series. She runs away from her wedding leaving her groom at the altar, and takes the help of her friend from high school, Monica Geller. Jennifer portrayed this character with such class and confidence that sometimes, even her fans take a minute to understand that one person is different from the other!
As the seasons piled on, we saw a depth to her character. We saw her fall in love with Ross, become Joey's buddy and help the obsessive Monica with her wedding and accepted her for what she was — flaws and all. Even the millennials have fallen for Rachel Greene, who has been a big part of Aniston's career.
Okay, that's enough about Rachel Greene. Though writing an ode to her sounds like a fun birthday present, we bring to you some of her life's highlights here.
More from the world of Entertainment:
The Horrible Bosses star's sass, dignity while discussing her personal life, conviction about her work and her beauty are a few of the main reasons why her fans have put her on a pedestal. Her style statement and fashionable choices for the red carpet are formidable. Be it a pair of jeans and tee on her way to airport or a gorgeous gown by Versace, she rocks every look!
She has spoken about pertinent issues with ease on shows and interviews. She spoke about having kids and the constant media scrutiny she subjected on The Ellen Degeneres Show.
Watch: Jennifer Aniston's Powerful Message to Tabloids
In one of the most honest, yet vulnerable interviews of Aniston, she told Marie Claire, "My marital status has been shamed; my divorce status was shamed; my lack of a mate had been shamed; my nipples have been shamed. It's like, why are we only looking at women through this particular lens of picking us apart? Why are we listening to it? I just thought: I have worked too hard in this life and this career to be whittled down to a sad, childless human."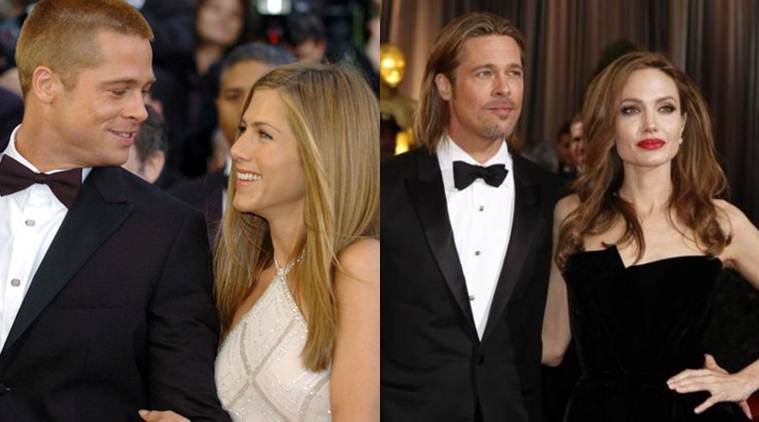 Her single line tweet on the day of Brangelina's split that said, "That's Karma for you." It reflected her conviction and style for which she was applauded by many. We loved her confidence!
Rated as one of highest paid Hollywood actors, Jennifer is currently married to Justin Theroux. One of the most beautiful things she said about this relationship was "Why is he the right person for me? All I know is that I feel completely seen, and adored, in no matter what state. There's no part of me that I don't feel comfortable showing, exposing. And it brings forth the best part of myself, because I care about him so much. And he's such a good person. It hurts me to think of anything hurting him."
From playing Rachel Greene for 10 seasons to producing and acting in her recent film, The Yellow Birds — Aniston is a star who deserves all the awards and accolades that she has got so far.
We look forward to seeing more of you on screen and wish you a very happy birthday!
Here are some of our favourite Rachel moments from her most popular show — FRIENDS!

Do you remember the time, when she explained what we felt like after our graduation, not having a clue about what we would do in life?
Next time someone gives you dirty look for having cramps you know what to say:
Did you know Jennifer and Courtney Cox, who played the role of Monica Geller are best friends off screen as well?
Here's wishing Aniston a very happy birthday!
For all the latest Entertainment News, download Indian Express App