Two new images from Fantastic Beasts: The Crimes of Grindelwald have been released online, and the wait for the second installment in Fantastic Beasts for us has become even more excruciating. The images show the two primary characters, a young Albus Dumbledore and Gellert Grindelwald, the Dark Wizard and the antagonist of the Fantastic Beasts franchise.
First up, let us talk about the image of Jude Law as Professor Dumbledore sitting on the desk of what appears to be his office, and smiling, with hands in his pockets. This is a strictly personal opinion, but Law as Dumbledore is a dream casting. JK Rowling already revealed years ago that Dumbledore is gay and that he fell in love with Grindelwald once. It would be interesting to see how the film explores this dynamic.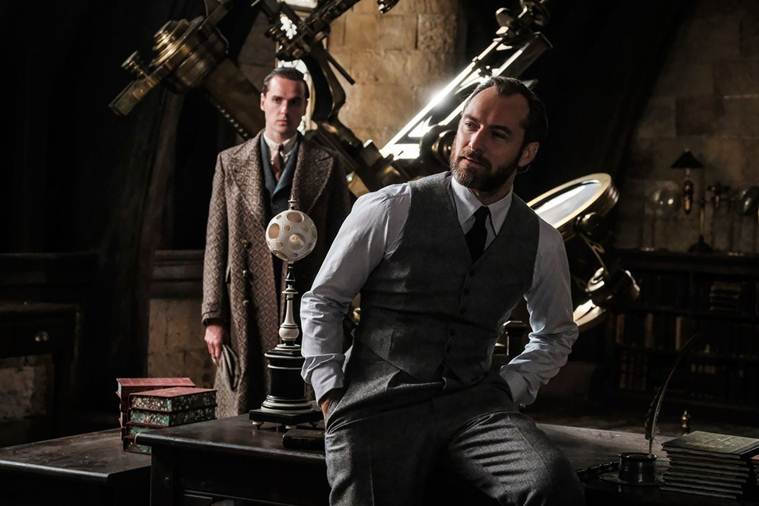 The other image is of Johnny Depp as Grindelwald. Beside him is Vinda Rosier, his henchwoman, played by Poppy Corby-Tuech. The two are looking at something, and are certainly up to no good. Vinda has a slight smile playing on her lips, whilst Grindelwald is grimmer. Depp's casting has been controversial for a while now, forcing Rowling to clarify and state her stand on the matter, but nobody in their right minds would say that he isn't a good actor.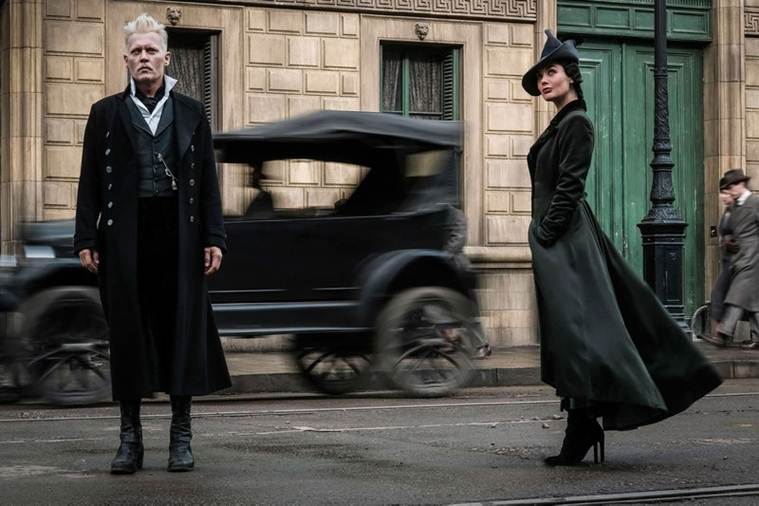 Fantastic Beasts: The Crimes of Grindelwald is set a year after the first film when Grindelwald escaped. It falls on to the shoulders of Eddie Redmayne's Newt Scamander and Dumbledore's shoulders to stop Grindelwald from fulfilling his aim to rally all pure-bloods to rule muggles.
Fantastic Beasts: The Crimes of Grindelwald will release on November 16, 2018.
The Indian Express website has been rated GREEN for its credibility and trustworthiness by Newsguard, a global service that rates news sources for their journalistic standards.