By:
IANS
| Los Angeles |
Published: August 28, 2017 1:20:12 pm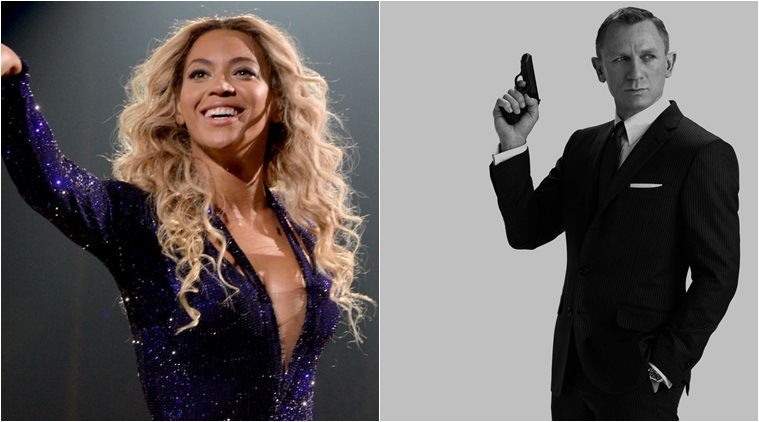 Beyonce is in talks to sing the James Bond song.
Singer-actor Beyonce Knowles is in talks to record the theme song for the next James Bond movie. According to sources, a new Beyoncé track will give the franchise a huge global boost when the new – and as yet unnamed – film is released in November 2019, reports dailystar.co.uk.
A source close to Beyoncé, 35, said, "This is the only project she is remotely interested in right now." A source revealed that Beyoncé has become a close friend of singer Adele, who won an Oscar, a Grammy, a Golden Globe and a BRIT Award for her Bond song Skyfall five years ago.
The source added, "The two spoke before Bey's first meeting with film bosses and Adele told her how co-writing and performing a Bond theme gave her an amazing career hike. "Not many of the themes have been as successful – but there are tens of millions of Beyoncé fans out there."
Bosses at Eon Productions are refusing to comment on talks with Beyoncé, but a senior executive at Hollywood studio MGM, which distributes every James Bond movie, said, "Daniel Craig's decision this month to return as Bond has thrown everything into overdrive. It's very likely that shooting for Bond 25 will begin at the end of this year or early next year. To tie-up a deal with Beyoncé for a theme song for Daniel's fifth appearance as 007 would really be the icing on the cake."
Daniel Craig recently officially confirmed that he will reprise the role of Agent 007 in the upcoming film.The release date of upcoming Bond film, called Bond 25, is scheduled on November 8, 2019
For all the latest Entertainment News, download Indian Express App