If there is one thing to look forward to when a new year arrives is the new kind of films the year brings along with itself. While some leave you disappointed, a few definitely manage to leave a long lasting impact. The Hollywood movie list of 2017 is packed with the variety of films, ranging from live actions to sequels. For Indian fans, the high point will be debuts of Deepika Pdukone (xXx: The Return of Xander Cage) and Priyanka Chopra (Baywatch).
Lion
A five-year-old Indian boy gets lost on the streets of Calcutta and after facing lots of hardships, finds a home thousands of kilometers away in Australia. Twenty-five years later, he set out to find his lost family. The film has Nicole Kidman, Dev Patel, Rooney Mara and it also features Priyanka Bose, Deepti Naval, Nawazuddin Siddique and Tannishtha Chatterjee and it has been shot in Kolkata as well as in Australia. The film is all set to release in India on 24th February 2017.
Baywatch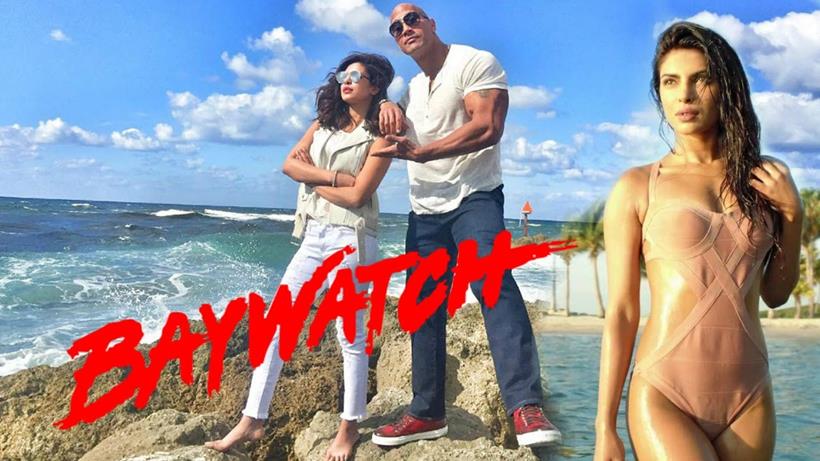 Although Priyanka Chopra was hardly seen in the trailers of her Hollywood debut, considering the fact that she is a villain, one can expect to see something more than the desi girl sipping champagne. Baywatch is an action comedy film directed by Seth Gordon, based on the hit television TV series of the same name. The film stars Dwayne Johnson, Zac Efron, Alexandra Daddario, Kelly Rohrbach, Ilfenesh Hadera, Jon Bass, David Hasselhoff and Pamela Anderson. The movie remake of Baywatch is scheduled to arrive in theaters in May.
Beauty and The Beast
For someone who grew up reading fairy tales, nothing can be more enchanting than watching their favourite princesses, breathing new life into one of its most beloved creations. In 2015 it was Cinderella and in 2017 it is going to be Beauty and The Beast.  Starring Emma Watson and Dan Stevens as the odd Disney couple and directed by Bill Condon, it is just one of the many upcoming live-action films adapted from Disney's large catalogue of animated feature hits. The trailer of Beauty and The beast generated a new record for most views within its first 24 hours with 127.6 million. The film is scheduled to release on March 17, 2017.
The Mummy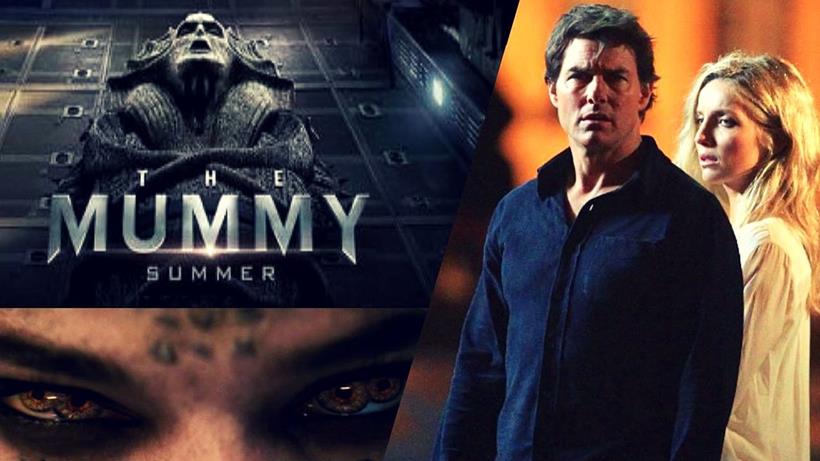 It is a fictionally known fact that messing with the dead, and uncovering the ancient Egyptian tombs can be catastrophic. The Mummy is the reboot of the successful franchise, which is another upcoming American action-adventure horror film directed by Alex Kurtzman and written by Jon Spaihts and Christopher McQuarrie. The film stars Tom Cruise, Sofia Boutella, Annabelle Wallis, Jake Johnson, Courtney B. Vance and Russell Crowe. The film is scheduled to be released on June 9, 2017.
More from the world of Entertainment:
The Great Wall
The Great Wall is an American-Chinese epic historical fiction action-adventure monster film directed by Zhang Yimou and written by Tony Gilroy, Carlo Bernard, Doug Miro, Max Brooks, Edward Zwick, and Marshall Herskovitz. The film stars Matt Damon, Jing Tian, Pedro Pascal, Willem Dafoe, and Andy Lau. The film is scheduled to be released on February 17, 2017.
THE SEQUELS
The Despicable Me 3
Fans of Gru, the three little girls, and the minions are in for an awesome treat next year as the third instalment of Despicable Me is set to revolve around the rivalry between siblings Gru and his twin brother Dru. One of the main characters of the movie series, Gru, will be jealous of his brother who suddenly appears to reunite with him again. A new villain is set to be introduced by the name of Balthazar Bratt, voiced by South Park's Trey Parker in the film. Despicable Me 3 is set to hit the big screen by June 30, 2017.
Pirates of the Carribean 5: Dead Men Tell No Tales
The last time we met Jack Sparrow…Captain Jack Sparrow, he was still quite good at escaping from the trickiest of situations but the last film looked less bright without the presence of Orlando Bloom as Will Turner. Johnny Depp and Orlando Bloom will reprise their roles but more than the friendship of the two pirates, the film will focus on Henry Turner and the main villain, Captain Salazar. Pirates of the Caribbean: Dead Men Tell No Tales is expected to release on May 26, 2017.
xXx 3: The Return of Xander Cage
Ever since Deepika Padukone announced her Hollywood debut in xXx 3: The Return of Xander Cage, her selfies with Nina Dobrev, steamy pictures with Vin Diesel on Instagram have been keeping us on our toes. The latest movie is sure to bring an action packed pace, bringing in different flavour from the previous installments. It is directed by D.J. Caruso and written by F. Scott Frazier, Chad St. John and Rich Wilkes. xXx 3: The Return of Xander Cage will have its nationwide release on Jan 20, 2017
Guardians of the Galaxy 2
The sequel of Guardians of the Galaxy will be the first Marvel release in 2017. For those who have not gotten enough of the Guardians of the Galaxy yet, here's a piece of good news-Star Lord, Gamora, Drax, Rocket and Groot will be back in 2017. Guardians of the Galaxy Vol. 2 is part of Phase 3 of the Marvel Cinematic Universe. The film is set to hit theaters on May 5th, 2017.
Transformers: The Last Knight
Transformers 5 is an upcoming 2017 American science fiction-action film based on the Transformers toy line. It is the fifth instalment of the live-action Transformers film series and a direct sequel to 2014's Transformers: Age of Extinction. The film is directed by Michael Bay, with Mark Wahlberg and Stanley Tucci reprising their roles from Age of Extinction, alongside Josh Duhamel, Tyrese Gibson, and John Turturro from the first three films. This will be the fifth and final Transformers film to be directed by Bay. The film is scheduled to be released on June 23, 2017.
The Fate of the Furious
Fast & Furious 8 is an upcoming 2017 American action film directed by F. Gary Gray and written by Chris Morgan. It is the eighth instalment in The Fast and the Furious franchise. The film will star Vin Diesel, Dwayne Johnson, Jason Statham, Michelle Rodriguez, Tyrese Gibson, Chris Bridges, Nathalie Emmanuel, Kurt Russell, Charlize Theron and Helen Mirren. The film is scheduled to be released on April 14, 2017.
Logan
The trailer of Logan has been Marvel's most realistic portrayal of a hero. The comic franchise, known for creating heroes with strong physique and body built, through its trailers introduced us to another kind of hero who feels vulnerable and often feel desperate for help. It is an upcoming 2017 American superhero drama film featuring the character Wolverine. It is intended to be the tenth installment in the X-Men film series. Hugh Jackman stars as Logan in what is intended to be his final portrayal of the character after having played the role for 17 years, with Patrick Stewart co-starring as Charles Xavier. Richard E. Grant, Boyd Holbrook, Stephen Merchant, Dafne Keen, Eriq La Salle, Elise Nealand Elizabeth Rodriguez are all featured in supporting roles. Logan is scheduled to be released on March 3, 2017.
Spider-Man: Homecoming
Tom Holland's Spiderman will be quite different from the superhero portrayed by Tobey Maguire and Andrew Garfield. Spiderman Homecoming will be based more on Spiderman's entrance in The Avengers. We got a glimpse of Tom Holland as Spiderman during his cameo in Captain America: Civil War. In Spider-Man: Homecoming, Peter Parker tries to balance being the hero Spider-Man with his high school life. This is one movie that has the audience from all the age group. Spider-Man: Homecoming is scheduled to be released on July 7, 2017, in the United States. A sequel is scheduled to be released on July 5, 2019. The film also has Michael Keaton and Robert Downey Jr.
Wonder Woman
The cameo of Wonder Woman in Batman Vs Superman: Dawn Of Justice had been the only scene worth watching in the otherwise disastrous release of DC Comics in 2016. Wonder Woman has been the symbol of a woman who is a suffragist, a soldier and, going by her appeal, a sex symbol as well. It took DC more than 75 years to bring the world's most famous lady superhero on the big screen and get a solo film for herself. Fans can't wait to watch the most of it as Gal Gadot fights her way through. Wonder Woman to release in on the first week of June 2017.
Justice League
Justice League will be the second release of DC Comics in 2017. It is a superhero film based on the superhero team, named Justice League, including Batman, Superman, Diana Prince (Wonder Woman), Green Lantern, Flash, Aquaman and Martian Manhunter. The film is directed by Zack Snyder and features an ensemble cast that includes Ben Affleck, Henry Cavill, Gal Gadot, Ezra Miller, Jason Momoa, Ray Fisher, and Ciarán Hinds. Justice League is scheduled to be released on November 17, 2017.