Written by
Sarika Sharma
| Mumbai |
Published: March 11, 2013 3:54:48 pm
Actress Kangana Ranaut is all set to play a nautch girl (mujrawali) in her next movie Rajjo being directed by Vishwas Patil and the filmmaker is leaving no stone unturned to make Rajjo a feast to the eyes.
According to reports,the author-turned-filmmaker was influenced by the opulence of Meena Kumari's 1972 Paakezah and has lavishly recreated an extensive red light in Borivali,Mumbai.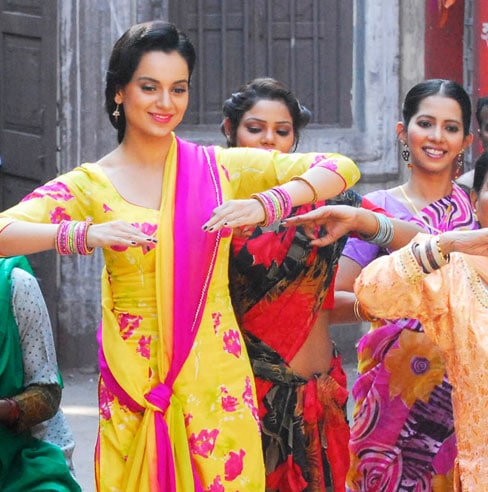 If reports are to be believed,film's producers Four Pillar Films have spent a whopping Rs 5 crore to build the sets,as it was difficult to shoot the scenes in a real red light area.
"We want to give a very realistic look to our film for which we are doing all our research. The writer of the film Atul Tiwari actually visited the bylanes of Hira Mandi in Lahore,Pakistan to aide us in building the sets of the places where mujra used to be performed in the yesteryears and we also roped in Munish Sappal (the set designer of Rab Ne Banadi Jodi,Paheli) for creating the sets," said Vishwas.
Director Vishwas Patil has also roped in acclaimed cinematographer Vinod Pradhan,who for the first time after Devdas,has used extensive lightings for the sets.
Rajjo is based on the mujra houses that are dying a slow death in today's times.
Produced by Four Pillars Films,Rajjo also has Mahesh Manjrekar and Prakash Raj.
For all the latest Entertainment News, download Indian Express App