Earlier this year, Bollywood actress Deepika Padukone spoke about battling depression for months and then, coming out as a winner after help from family members and friends. The actress is now actively involved in spreading awareness about mental illnesses, and especially depression, through her foundation 'Live, Laugh, Love'.
Varun Dhawan also admitted to the fact, during 'Badlapur' promotions, that he sought medical help in order to calm his depressed mind down. In Hollywood, many stars, like John Hamm, have talked about depression. One would wonder why Deepika, Varun and others stars invest energy and efforts into dealing and talking about a tabboo subject. But little do they know, that more than 15 per cent of the people who suffer from depression resort to the extreme step of committing suicide.
The recent example of this is Punjabi singer Dharampreet. Reports say that the talented singer, who had around 26 albums to his credit, hadn't had much of work in the past year and a half and hence, was under severe depression. He succumbed to his mental illness and committed suicide on the night of June 7. The case also, in a way, brings to light the darker side of name and fame.
[related-post]
You rise, you make name – the upward spiral. The world seems rosy and you're happy. The moment the sinusoidal wave of life falls, and life becomes thorny, depression sets in. Though it is common in the non-showbiz world too, the issue becomes graver when it comes to the big bad world of cinema.
It took Dharampreet no time to make his name in the Punjabi film industry with sad songs that touched the insides of heart. But success, apart from being a bad master, is addictive too. The disappointment of not having to work as much as he would have wanted took his life away.
In a similar case, in the month of May, a 40-year-old model-turned-actress Shikha Joshi committed suicide at her home in Andheri West, Mumbai on May 16 evening after slashing her neck open with a knife. The police said that a continued lack of employment led her to take her own life. The actress had worked in the critically acclaimed movie 'B A Pass'.
Bengali television actor Disha Ganguly, was found hanging at her home in Behala's Parnashree area on April 9 evening. The police were alerted of her death after a friend of Disha who had called-on her in the afternoon but did not get any response. When the police broke in, they found Disha's body hanging from the ceiling fan. Her dupatta was found tied around her neck. And it was again suspected to be a case of suicide.
Even Telugu actress Aarthi Agarwal, who died on June 6 just after her 26th movie released a day before, is said to have tried to commit suicide in the year 2005. She died due to sudden cardiac arrest.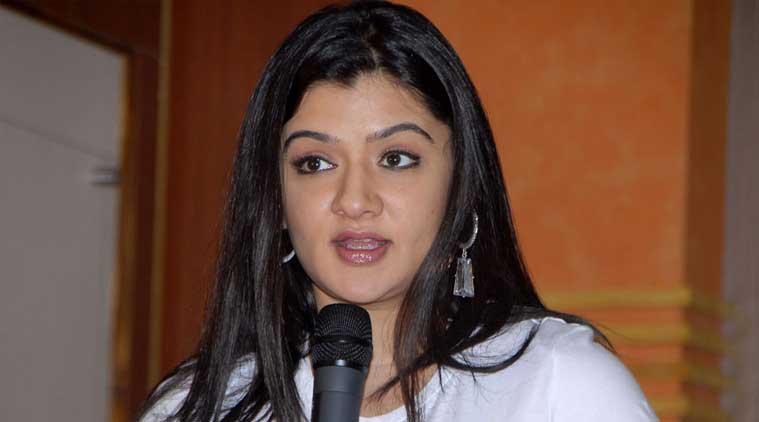 Top model Viveka Babajee was found hanging from a ceiling fan in her Mumbai apartment on 25 June 2010, due to depression. MTV VJ Nafisa Joseph committed suicide in the year 2004, after finding that her fiance was already married. TV model Kuljeet Randhawa, reportedly, committed suicide as she couldn't cope up with the pressures of life.
Not only the lesser known stars, even Guru Dutt, who can be unanimously called one amongst the most legendary filmmaker-actors of the Indian cinema, was found dead on 10 October 1964, in the bed of his rented apartment at Pedder Road in Mumbai. He is said to have been mixing alcohol and sleeping pills. His death may have been suicide, or just an accidental overdose. It would have been his third suicide attempt.
Yesteryear actress Parveen Babi bid the world adieu in 2005, all alone in her apartment in Mumbai. She was said to be suffering from paranoid schizophrenia, due to which she used to insist that the whole film industry and press were conspiring against her. She would even claim that the governments of US and UK, and stars like Amitabh Bachchan and Robert Redford were involved in the grand conspiracy against her.
Actress Jiah Khan, who made her Bollywood career debut with Ram Gopal Varma's 'Nishabd' opposite Amitabh Bachchan, allegedly committed suicide in February, 2014. Sooraj Pancholi, actor Aditya Pancholi's son and Jiah then boyfriend, was charged of abetting Jiah's suicide. The notes, in which Jiah referred to her tumultuous relationship and frustration over her career, had been taken as her suicide note.
Silk Smitha, known for her bold and erotic roles in south Indian films, was found dead in the year 1996 in Chennai. The police found a suicide note that described depression as the reason of the extreme step. The actress inspired Ekta Kapoor's movie 'The Dirty Picture' which got Vidya Balan to win a National Award for her portrayal of the actress.
Last year, famous comedian Robin Williams, who made the world laugh with his antics onscreen, killed himself after having battled depression for years. Marilyn Monroe, who redefined sexuality on screen with her persona, also died young. At the age of 36, she was found dead of a drug overdose.
This is the tip of the iceberg – the examples and the reason, as Deepika described, that there was no major reason for her depression. It's a mental condition which, like other ailments, if not taken care of sensitively and sensibly can lead to extreme steps.
And as actress Taapsee Pannu, in her recent interview, advised against the 'leap of faith' in the showbiz, "Don't take examples of people like Shah Rukh Khan, because he is just one person and now there are thousands of people who try everyday. Many just ruin half of their lives in struggling and don't get anything out of it. Be very practical and have a backup option." This truly describes what one should do.
Like every other business, Entertainment is also an industry, where you might fail or succeed or both, but alternatively. The only thing required is patience and faith, along with the talent. The industry can't afford to lose more talents like Dharampreet, or Silk Smitha.