Amid the pomp and opulence of 'Dhoom: 3's song 'Malang',did you miss the acrobatic skills of its lead actors Aamir Khan and Katrina Kaif. Take a look at this behind the scenes video,which shows how Aamir Khan and Katrina Kaif perfected their acrobatic skills for the song.
The makers of 'Dhoom:3' had hired performers from renowned 'Cirque De Soleil' to train Aamir Khan and Katrina Kaif,who play acrobat experts in the movie.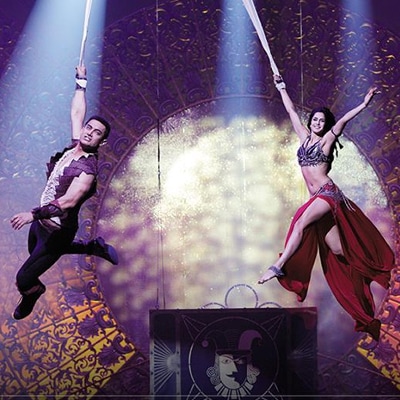 Mr. perfectionist,Aamir Khan,who plays a gymnast in 'Dhoom: 3' had to undergo rigorous and intensive training for his training. Aamir not only had to undergo the circus training but he also had to go on a strict diet for almost two years to get the perfect body to play the perfect thief.
The makers also informed that it normally takes a minimum of 2 years to get a hang of the act which both Aamir Khan and Katrina Kaif completed in matter of weeks.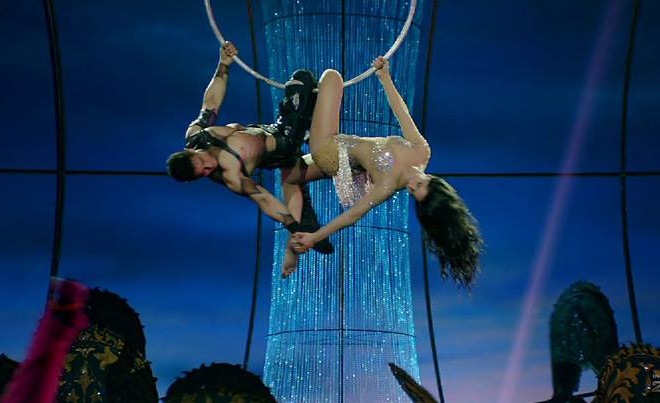 Also,for major parts of the song Aamir Khan and Katrina Kaif shot for the acrobat sequences without harness and support.
Watch Aamir Khan and Katrina Kaif sweat out the acrobatic skills here: