In 2015, Vicky Kaushal made his Bollywood debut with Masaan, which was first offered to Rajkummar Rao. Today, with back-to-back successes, Vicky is being hailed as the Rajkummar Rao of 2018. Vicky is basking in the glory of Lust Stories, Raazi, Sanju and now Manmarziyaan.
And the actor can't stop grinning ear to ear. "It feels very overwhelming. It's not just for me, but for my entire family. They are in a very happy space right now. The films that I got to work on and them doing good and then people appreciating your work in it," he tells indianexpress.com in an interview.
"It is probably the best validation, the best compliment that when somebody says you are getting good things in life and you deserve this. I have had a journey where I have knocked at many doors and after all that journey, when people say you deserve to sit on this chair, that really feels good. It motivates you. It feels that if you get this after working hard then why not work harder?
"This appreciation, love motivate me to do that. It just makes you smile for no reason. It's a beautiful phase to be in. It's a beautiful space to be in that in the middle of a walk, a meeting or eating, you start smiling. You are so overwhelmed with the love you are getting," the actor says.
If stardom comes along with enviable perks, it also brings with it mammoth, nerve-wracking expectations from the audience and the industry who want you to keep the magic rolling. But for Vicky expectations are something he enjoys.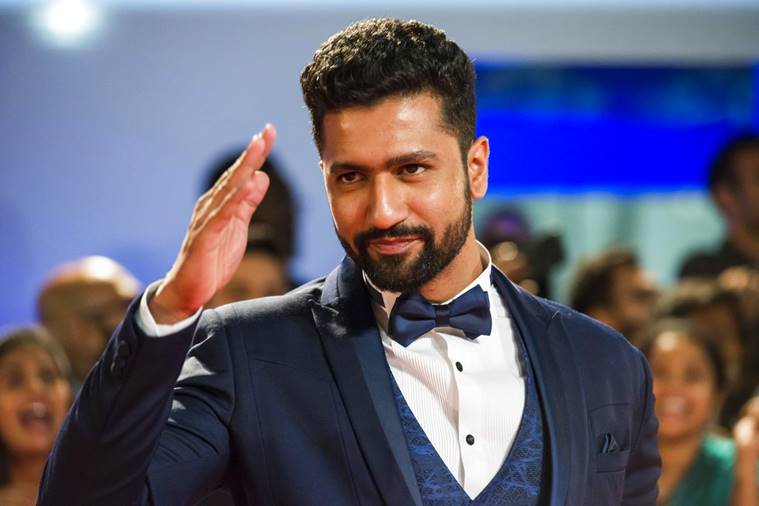 "When you take this journey of becoming an actor, there are only destinations – one where people give you that limelight and expect the world from you, and two, they don't know who you are and they don't care what you are doing. You have to choose where you want to go. I have worked hard to reach here. I wanted them to expect good things from me. I wanted them to have an image of me.
"Expectations don't scare me because I have worked towards them. I want people to expect better things from me with every film. I never want to be in a position where they don't expect anything from me. I want to be in a position where if they are expecting sun from me, at least I will be able to reach the moon," he says.
As the actor talks about his journey, Anurag Kashyap's mention is inevitable. Much before his debut as a lead actor, Vicky assisted Anurag for a couple of years, including on Bombay Velvet in which he also had a cameo.
The mentor-prodigee relationship has now turned into a friendship.
"Anurag sir and I have had a beautiful journey as human beings. It's been from him being my mentor to now being my buddy, I was scared when I thought I was working with my mentor. I am very much at ease when I know I am working with my buddy. That happened in a very organic way. It happened on Manmarziyaan.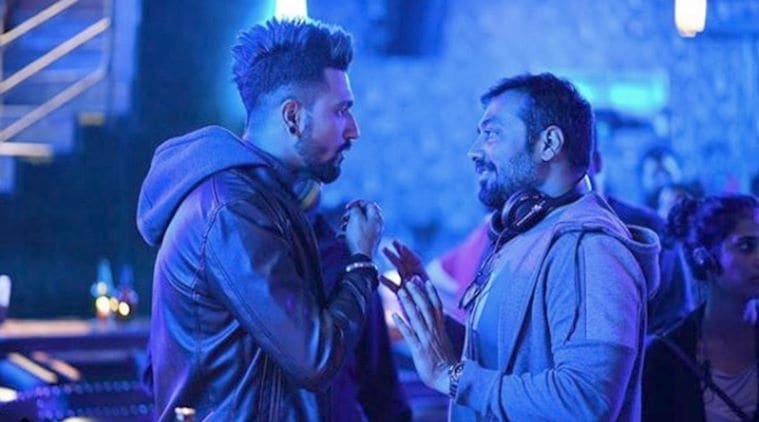 "It could be because of the space that the film was in or the space that the character was in, where Anurag sir told me, 'I would not limit you to anything. You just unleash and go berserk with this character because I know it's inside you.' I tried doing that and he was very happy. That somewhere led to this friendship," he adds.
Having been directed by him in three films, Vicky, perhaps, understands Anurag's working process better than other actors. That he would give both his arm and leg to work with him again is because Anurag works on his actors in a subliminal manner.
"He is very intimate with his actors. He is not someone who will hold the mic and say, 'Arey, do like this or that.' If there's something, he will come up to you and say it in your ears. He never tells you how to perform. He talks about the thought process. 'Think about this and then try to do this. Imagine this world and this has happened to you and now this is what you want,' he tells you this way.
"He wants to touch the deepest core of your heart. He doesn't want just the surface level to improve. He asks you to draw references from who you are. That's what brings all the change," Vicky says.
Looking at the future, the actor is beaming with excitement to have landed Karan Johar's next directorial feature, Takht.
To top it, Vicky will essay the character that was rumoured to have been offered to Ranbir Kapoor earlier. "This makes me feel ticklish. I don't know what that emotion is so I said it makes me feel ticklish. But that's why you feel it's surreal because of the kind of trust the director has in you."
The Indian Express website has been rated GREEN for its credibility and trustworthiness by Newsguard, a global service that rates news sources for their journalistic standards.