Veteran actress Rakhee, who once shared screen space with Amitabh Bachchan, Dharmendra and other leading actors, was seen after a long time and the internet can't keep calm. The estranged wife of lyricist-scriptwriter-author and poet Gulzar, Rakhee was seen playing Holi with him, daughter Meghna Gulzar and her grandson. The actress, who now has a pixie cut, looked adorable as she targetted others with her pichkaari and sported expressions to go with the moment. Gulzar, minus a pichkaari, pointed out the prospective targets to her.
More from the world of Entertainment:
Almost a recluse who is hardly ever seen in public, Rakhee's appearance made her fans happy. The 69-year-old actress was wearing a kurta and trousers as she played Holi with her family at their residence. The actress was last seen in a lesser known film Dil Ka Rishta in 2013. In terms of public appearance, Rakhee was spotted at the screening of daughter Meghna's film, Talvar. The 2016 film was much appreciated for its objective take on Arushi Talwar murder case and starred Irrfan Khan, Tabu among others.
Rakhee was seen playing Holi with Gulzar. See pics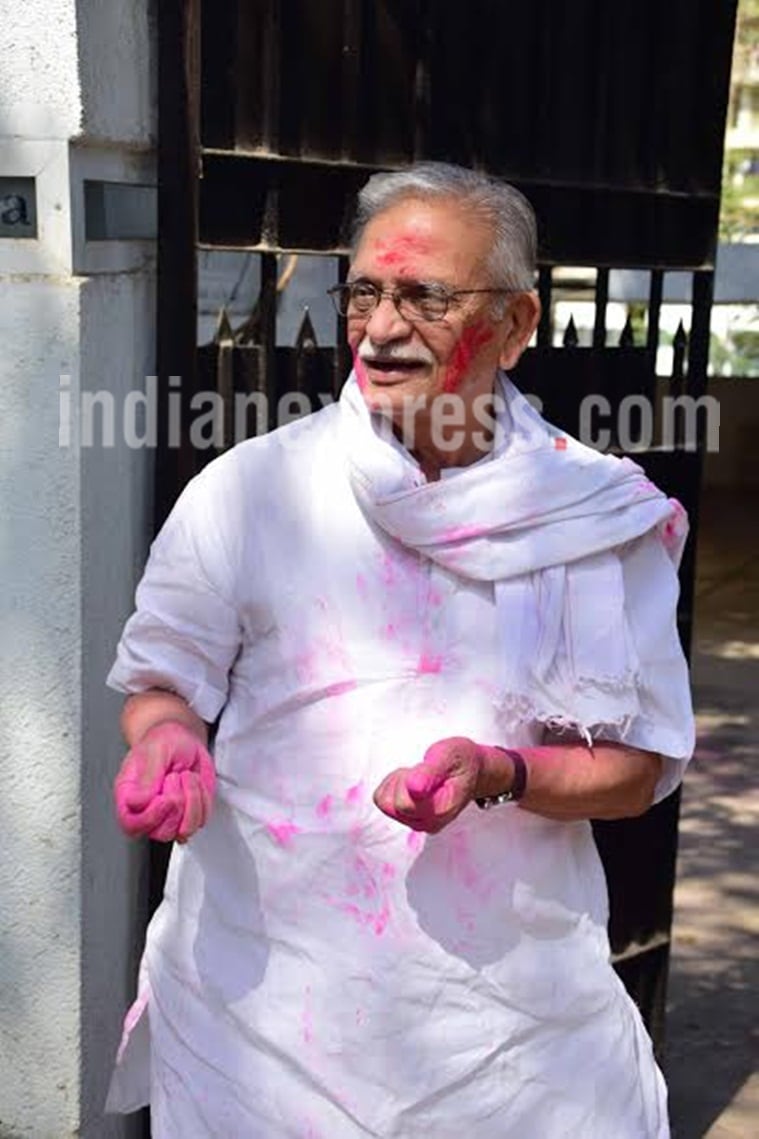 While there is a lot of speculation about Gulzar and Rakhee parting ways, it is said the two separated after Rakhee signed Yash Chopra's Kabhi Kabhie. Gulzar was reportedly dead against his wife working in films. After waiting for years that Gulzar will sign her for his own film, Rakhee signed Yash Chopra's film and their marriage ended. However, they never divorced keeping daughter Meghna in mind. Gulzar later penned this about Rakhee, "Sheher ki bijli gayi band kamre mein bahot der talak kuchh bhi dikhai na diya tum gayi theen jis din us roz bhi aisa hi hua tha."
For all the latest Entertainment News, download Indian Express App