The first song from Veere Di Wedding titled "Tareefan" is out. Composed and sung by rapper Badshah, "Tareefan" features Sonam Kapoor, Kareena Kapoor Khan, Swara Bhasker and Shikha Talsania. The addictive party number has been choreographed by none other than Farah Khan. While the title of the song was announced by Badshah on his Instagram profile, Farah shared, "Finally!! Doing a song with the so lovely @sonamkapoor .. the wait was worth it!! Lov u baby"
Talking to indianexpress.com about Tareefan, Badshah had said, "It is a fun song. I have sung in it to. It is always great working with Rhea. This is my second collaboration with her."
Also read | Veere Di Wedding song Tareefan: Sonam and Kareena Kapoor sizzle in Badshah's party number
Produced by Rhea Kapoor and Ekta Kapoor, Veere Di Wedding is all set to hit screens on June 1.
Live Blog
Here are all the latest updates about Veere Di Wedding song Tareefan, featuring Sonam Kapoor, Kareena Kapoor Khan, Swara Bhasker and Shikha Talsania.
Kareena Kapoor Khan on why she signed Veere Di Wedding
At the trailer launch of Veere Di Wedding, Kareena Kapoor Khan had shared, "II am lucky to have a husband who is so understanding. Apart from him, producer Rhea (Kapoor), stood by me. I had to call Rhea and tell her 'I am pregnant and she needs to take someone else'.
"It was Rhea's conviction. She was like 'let's just wait'. After that it was Saif who kind of pushed me and said 'I think you should hit the gym and get back to the studio'. He said, 'take your son with you and set an example to other mothers'. I think it's been good till now. This journey has been beautiful," Kareena said at the trailer launch.
Himansh Kohli on Badshah and Tareefan
Actor Himansh Kohli was all praise for Badshah and the song. He wrote on Instagram, 'Hun main kara kinniya tareefan. Badshah bro your music is always path-breaking'
Ekta Kapoor on Tareefan
Ekta Kapoor shared the song on her Instagram page and wrote, "Hor das kinni tareefaan chayidiya tenuuuu....This makes me wanna dance party n after seeing these girls go on a DIET!"
Tareefan stills
Before releasing the song, the makers of Veere Di Wedding shared a few stills from the song on social media.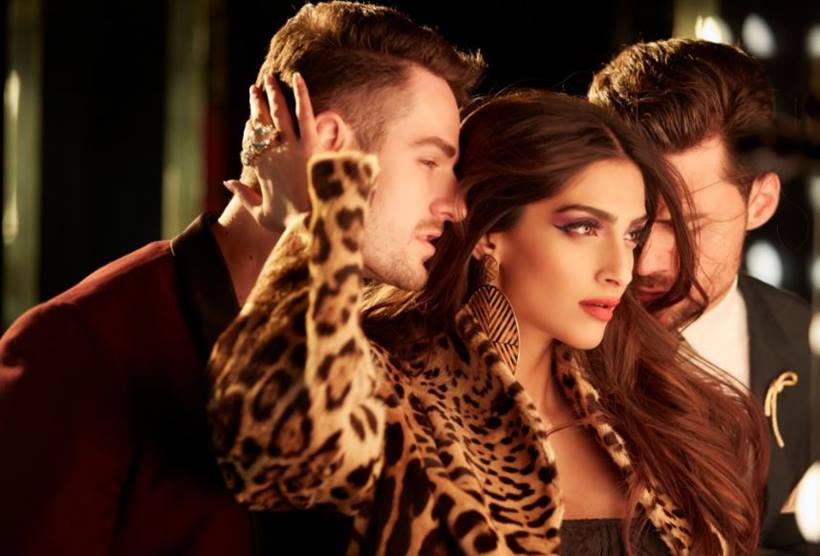 Also read | Sonam, Kareena, Swara and Shikha all set to slay in Veere Di Wedding song Tareefan
Tareefan bowls Varun Dhawan over
Producer Nikhil Dwivedi on Farah Khan's choreography
Sonam Kapoor on Veere Di Wedding
Badshah on Tareefan
Badshah, who has sung the song told indianexpress.com, "It is a fun song. I have sung in it to. It is always great working with Rhea. This is my second collaboration with her. (The first one being 'Abhi Toh Party Shuru Hue Hai' from Sonam Kapoor and Fawad Khan's Khoobsurat)."
Producer Nikhil Dwivedi on Tareefan
The Veeres take over Anil Kapoor's playlist
Read our take on the Sonam Kapoor and Kareena Kapoor song
Kareena Kapoor and Sonam Kapoor are raising the temperature in their sizzling avatars as they dance around male models. In the three minutes long video, the song tries to change the regular notion about Bollywood, which has always been under fire for portraying women as objects of desire. In the song we see the four ladies indulging in a role-reversal and taking on stereotypical roles reserved for their male counterparts.
Also read | Veere Di Wedding song Tareefan: Sonam and Kareena Kapoor sizzle in Badshah's party number
Watch Veere Di Wedding song Tareefan